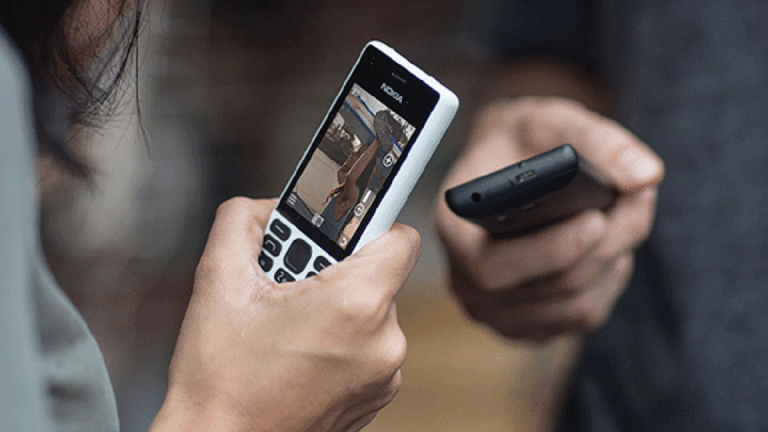 Nokia Stock Pops on 5G Chip Release, Rumor of Trump Plan to Nationalize Network
Nokia said Monday that it's released its ReefShark 5G chipset amid reports that President Donald Trump may seek to build a bespoke U.S. network to counter cybersecurity threats from China.
Nokia OYJ (NOK) - Get Report shares jumped to the top of the market in Paris Monday after the network equipment maker unveiled a new 5G chipset amid reports that the U.S. may look to build its own super-fast network in order to counter the threat of spying from intelligence teams in China.
Nokia's ReefShark chips will hit the market in the third quarter of this year, the company said, and will significantly reduce both the size of the antennas used with 5G networks and the power needed to operate them. The chips will also boost data speed and capacity.
"AI in 5G networks enables real-time radio monitoring and optimization and the ability to apply techniques such as network slicing to meet the service level demands of new business cases," the company said. "Nokia is developing technology with common interfaces and toolkits allowing service providers to implement machine learning applications in their networks."
Nokia shares were marked 2.22% higher in Paris trading and changing hands at €3.96 each by mid-morning, giving the Helsinki-based group a market value of €9.65 billion.
The moves follow a report from Axios that President Donald Trump's national security advisers are looking at building a bespoke 5G network that would thwart efforts by officials in China to gather intelligence on business and political activity through the monitoring of U.S. phone calls. American officials are also considering nationalizing parts of the existing 5G network, according to the Axios report, amid increasing Trump Administration concerns over the cyber security threats from China.
A memo seen by Axios described the 5G nationalisation plan as "the 21st century equivalent of the Eisenhower National Highway System", but noted that the government was "neutral" on whether to build a new super-fast network or have it made by private-sector providers such as AT&T Inc. (T) - Get Report or Verizon Communications (VZ) - Get Report
"Every year, competitors such as China steal U.S. intellectual property valued at hundreds of billions of dollars," the government said in a National Security Strategy paper published in December. "Stealing proprietary technology and early-stage ideas allows competitors to unfairly tap into the innovation of free societies. Over the years, rivals have used sophisticated means to weaken our businesses and our economy as facets of cyber-enabled economic warfare and other malicious activities."
More of What's Trending on TheStreet: