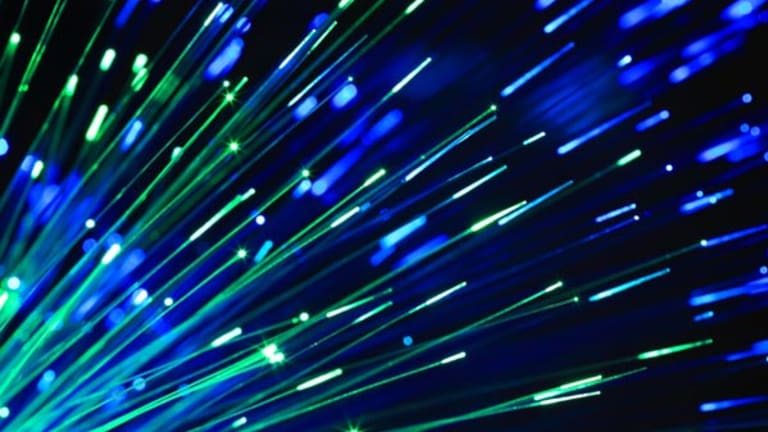 Nokia Fits Palm Like a Glove
Palm shares are up 23% this week on speculation of a deal, so let's count the ways this deal makes sense.
ESPOO, Finland (
) --
Palmunoksa
is the word for palm leaf in Finnish. That sounds similar to a hot deal phrase on Wall Street lately, pronounced "
Palm
(PALM)
-and-
Nokia
(NOK) - Get Nokia Oyj Sponsored ADR Report
."
Palm shares are up 23% this week on this sort of speculation, so let's count the ways this deal makes sense:
Palm has developed a touchscreen-interface smartphone operating system to rival Apple's iPhone.
Nokia just discovered the touchscreens and has only recently made an effort to get beyond its 8-year-old Symbian software.
Palm has worked with all the major U.S. carriers.
Nokia has struggled to find any telco partners in the U.S.
Palm's Pre phone not only vies against the iPhone, but could chip away at Research In Motion's dominance among business users.
Nokia has taken a beating in smartphones from Apple and RIM.
Palm's limitless charms among investors were even more evident Wednesday with a successful 20 million stock offering. Despite the 14% dilution of the $313 million fundraising move, Palm's shares were up 4%. Palm is up 476% this year.
Nokia is up 1% in that same time period.
Jefferies analysts say Nokia's potential acquisition of Palm would close Apple's lead in mobile operating systems and mini computers to about a year, as opposed to the two- to three-year lag it currently has.
Nokia has always been a stubborn shop, preferring to hold to long-range plans and ignore current trends. But this year, with a plunge into netbooks and the
, a non-Symbian smartphone software, there seems to be some newfound flexibility at Nokia.
Don't get your hopes up, however, says MKM Partners analyst Tero Kuittinen. Nokia's "product road map is locked in" for the next two years, he says. There's no room for Palm in Nokia's plans, contrary to all the hot speculation, Kuittinen says.
"It is this kind of rumor that makes me highly skeptical of the quality of the
rally that is now six months old," Kuittinen says. "We are now reduced to absurd take-over speculation, typically what we see in telecom rallies that are close to the peak."
In other words, be careful: The beautiful palmunoksa could wilt quickly.
--
Written by Scott Moritz in New York
.