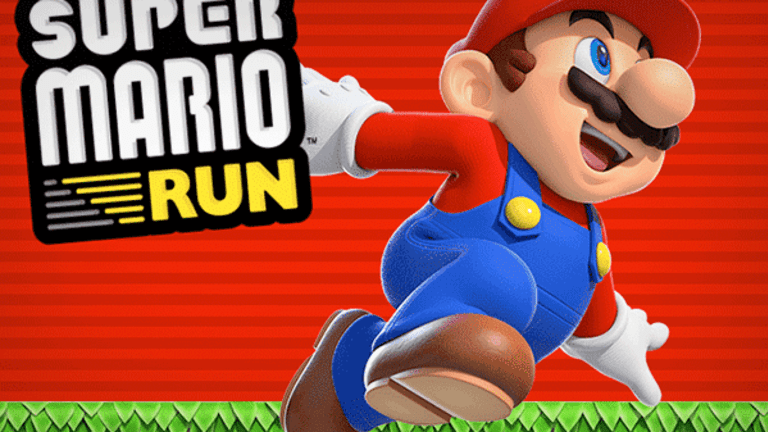 Nintendo's Super Mario Run Exposes Shift in Game Player Expectations
Super Mario Run reaction shows that gamers are looking for more satisfaction and cheaper prices.
Video game players might love the idea of controlling a mustachioed plumber as he races to collect gold coins, they just aren't willing to hand over too many of their own. 
Customer reaction to Nintendo's (NTDOY) much-hyped Super Mario Run release not only hit the company's shares, which fell 4.2% in Tokyo Friday, it also highlighted what could be a seismic shift player expectations as they increasingly demanding not only easier access, but cheaper prices as well.
It wasn't enough that Nintendo released the game a week earlier than planned for game players to peek at in Apple (AAPL) - Get Report stores; it wasn't enough that the company made the three-decades old household title much more accessible by allowing players to download it for free on mobile devices including smartphones.
Ideally they don't want to pay anything at all.
Soon after Super Mario Run debuted in 151 countries Thursday, game players swarmed to Twitter to voice their disappointment at facing a $9.99 fee not long after they started the eponymous man in a red hat and blue dungarees jump obstacles, collect coins, fight enemies, and race to create his kingdom.
Tweets included: "Run was fun until the $9.99 thing came up," and "Not this time Satan."
Players were also disappointed about how they needed constant access to the Internet, an aspect that would drain their data usage.
To be fair, Nintendo was upfront about the charge when it announced the game in September. And everyone knows the 127-year old company needs to make ends meet. One business-minded tweeter put things into perspective:
This tweeter has a point. For example, Super Mario Maker for the Nintendo 3DS console, which was released on December 1, is priced at ¥5,076 ($43). One needs to pay $85 to buy Super Mario Brothers for 3DS or the Wii U. And remember, one needs to pay more for the consoles themselves- the 3DS costs $85.
But the immediate consumer reaction is an intriguing message for Nintendo and other game developers on what players are looking for.
It's not just how the games fit into one's lifestyle -- developer Shigeru Miyamoto highlighted the game's flexibility in a promotional video by simultaneously eating a hamburger -- or how well they're designed. 
Price is suddenly paramount in a world where you can enjoy large or full portions of ElectronicArts' (EA) - Get ReportTertris and King Digital Entertainment's (KING) Candy Crush Saga for free or binge watch an entire "House of Cards" series on Netflix (NFLX) - Get Report for as little as $7.99 a month.
To be sure, Nintendo is likely to enjoy a revenue boost from Super Mario Run, a sharp contrast to the augmented reality game Pokemon Go which used the company's game character but was mostly developed by a Google (GOOGL) - Get Report spin-off Niantic Inc.
But in the longer run, it might be fair to say that conventional game developers need to change their strategy to stay ahead of consumers who are demanding more and more sophisticated forms of entertainment for as little cost as possible.
Netflix, for example, offers potential members one month free access to peek at its full video offering before asking them to sign up. Consumers can play the full Candy Crash Saga game for free before being given the option to pay for special actions.
As is oft-quoted in the Japanese service industry: the customer is king. Even Mario would agree with that. 
 (Apple and Alphabet are held in Jim Cramer's charitable trust Action Alerts PLUS. See all of his holdings here.)