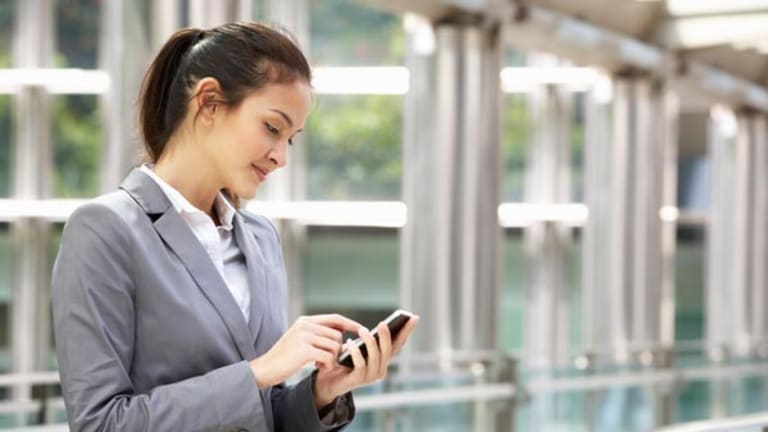 Publish date:
Nintendo Not Playing Games With Holiday Offerings
Old favorites like Kirby, Donkey Kong and Professor Layton were some of the highlights from Nintendo's holiday preview tour.
Old favorites like Kirby, Donkey Kong and Professor Layton were some of the highlights from Nintendo's holiday preview tour.
REDMOND, Wash. (TheStreet) -- The hype around Nintendo has hushed a bit, but don't count Mario and friends out once the holidays hit.
After leading console sales since 2007, Nintendo's Wii has ceded the top slot in NPD Group's sales rankings to
Microsoft
(MSFT) - Get Report
for the past two months after the release of the a slimmer, less expensive and more stable Xbox 360. It's also seen its hold on the motion-control games market challenged after
Sony
(SNE) - Get Report
launched its PlayStation Move controller for the PlayStation 3 last month, with Microsoft preparing to release its Kinect device Nov. 4 for the Xbox. Meanwhile, such eagerly awaited titles as
Legend of Zelda: Skyward Sword
and hardware releases including the portable Nintendo 3DS have been postponed until next year.
Nintendo doesn't seem fazed by any of this, however, as catalog titles such as
Wii Fit Plus
and
New Super Mario Brothers
and recent releases including
Super Mario Galaxy 2
remain in NPD Group's sales Top 10. The Wii is also riding the success of a $199 bundle released earlier this year that packages the console with the
Wii Sports
and
Wii Sports Resort
games and the Wii Motion Plus accessory for improved motion control. Its holiday game lineup, which features such Nintendo favorites as Kirby, Donkey Kong, Professor Layton and Metroid's Samus Aran, is no slouch either.
Nintendo of America invited
TheStreet.com
aboard its Airstream trailer when a demo tour of its holiday offerings stopped in Boston. We had a chance to play and preview some of the games and concluded that Nintendo has a strong hand to play this holiday season. Here are some of our observations:
Metroid: Other M
Platform:
Wii
Releases:
Available now
This was the first game we played and a great start. Granted, we played an
Other M
demo that didn't delve too deeply into the series storyline -- which places this installment between
Super Metroid
(released 16 years ago for the Super NES) and
Metroid Fusion
(released eight years ago for the Game Boy Advance) -- but that only helped matters. Longtime fans of the series will love the familiarity of the controls, which require the user to hold the Wii remote like an old-school Nintendo controller and make Samus perform spin attacks, rolling bomb attacks and other '80s-vintage tricks. Newcomers will love the lush 3-D environments created by Nintendo and Tecmo's Team Ninja, a simple auto-targeting shooting option for beginners and an advanced, first-person targeting system that actually uses the motion controller and allows the user to power up a stronger shot before blasting the heck out of Zoomers and Skrees. Nintendo's clearly banking on nostalgia here, but
Other M
provides just enough challenge to placate hardcore gamers critical of the more casual Wii.
Kirby's Epic Yarn
Platform:
Wii
Releases:
Oct. 17
Kirby hasn't been seen in a full-on platform game in nearly 10 years -- since
Kirby 64: The Crystal Shards
for the N64 in 2000 -- but the Electronic Entertainment Expo's Game of the Year winner provides Nintendo's prodigal hero with a happy return home. This time around, Kirby's been turned into yarn by an evil wizard, which only makes Nintendo's little pink puffball all the more versatile. He and his yarnmate Fluff can throw each other, swing from branches, turn into parachutes when they fall, transform into a zippy little car when gamers double-tap left or right and combine with Fluff into a giant yarn-rocket-launching tank to destroy obstacles. It all pays off when Kirby and Fluff ring a bell to end a level and launch into the cutest dance in video game history. Deceptively dense for a 2-D sidescroller,
Kirby's Epic Yarn
allows characters to move behind backgrounds and alter levels while maintaining gameplay that leaves players wanting more. Nintendo has a habit of making games that linger among top sales for a year or more.
Epic Yarn
will be one of them.
Wii Party
Platform:
Wii
Releases:
Available now
Released earlier this week,
Wii Party
uses the Wii's wily Mii user avatars a la
Wii Sports
or
Wii Fit
as they play various casual games and minigames in the style of the lukewarmly received
Mario Party
. This time, however, Nintendo got it right by filling in the potentially dull waiting periods of each of its 13 different games with minigames and using the various functions of the Wii remote for something other than controls. For example, the Balance Boat game requires players to cooperate by putting their Mii's on the mast of a boat to make sure it doesn't tip over. Before each round, the players have to complete a cooperative puzzle stage that determines the weight balance of their Miis. Not a second or stage wasted here. Meanwhile, there are House Party games that use the Wii remote's built-in speaker, including Animal Tracker, where the controllers are spread out in front of players who have to grab the one that makes a corresponding animal sound, and Word Bomb, which requires players to come up with words fitting a category and passing the controller to the next player before it makes an explosion sound. Our personal favorite, however, was Hide 'N' Hunt, which requires one player to hide Wii remotes around the room and other players to find those remotes before time runs out. Nintendo definitely seemed more excited about this game than we were before the demo, but with elements reminiscent of the
Wii Sports
and
Wii Play
casual games,
Wii Party
is an extremely creative answer to Microsoft and Sony's motion-control challenges.
Donkey Kong Country Returns
Platform:
Wii
Releases:
Nov. 21
The last time we saw Donkey Kong in his own series, he was hawking a bad peripheral (the DK Bongos -- yep, a bongo controller) for
Donkey Kong: Jungle Beat
on the foundering GameCube system. Sure, it was a prehistoric precusor to
Guitar Hero
's axes and
Rock Band
's drum kit, but it was a low point for one of Nintendo's first icons. His first true platform game since 1999's
Donkey Kong 64
for the N6 is a welcome return to form, though, with Donkey Kong and partner Diddy Kong returning to their side-scrolling, banana-collecting roots. There are a few nice tweaks thrown in, as players can use a pounding motion with the motion controller to make Donkey Kong pummel opponents and pound the ground, crouch with the nunchaku controller and blow his opponents off the screen or give Diddy a piggyback ride that lets one player control Diddy's jetpack and the other swat at enemies. Most impressive, however, are the not-so-2D environments that let gamers launch Donkey Kong into the background of stages and explore seemingly benign elements of the landscape for additional power-ups and peril.
Professor Layton and the Unwound Future
Platform:
Nintendo DS
Releases:
Available now
The DS' popular puzzle series gets an update with more than 165 puzzles and lots of clues. What's different this time around, however, is the 32 minutes of full-motion cinema scenes between plot points and the existence of a two-coin "super clue" that basically just gives cheaters the answer to particularly perplexing riddles. It's a lot of tapping on nonplayer characters to chat and provide clues and it's a lot of work to get to the three minigames and bonus puzzles that come after completing various stages, but, as with its predecessor,
Professor Layton
makes it worthwhile by massaging your sense of mental superiority. That is, until you meet the 10-year old who finished the game in the time it usually takes you to beat a few levels during your commute.
Mario vs. Donkey Kong: Mini Land Mayhem!
Platform:
Nintendo DS
Releases:
November 14
Remember when you could actually control Mario in Donkey Kong games and bash barrels with a mallet? Good times. Since
Mario vs. Donkey Kong 2: March of the Minis
, Mario has been reduced to a wind-up, mindless mini version of himself that needs a player's help to rescue Pauline from Donkey Kong. The newest installment, much like the others, requires players to keep the mini-Marios out of peril by pointing them in the right direction and, in the game's construction zone, building stages that help them get from Point A to Point B without offing themselves. The game itself and the minigames that ensue have kept DS players captivated since 2006, but it's hard to get really excited about a game of this nature. It's fun, it's cute, it eats up hours of your time, and so will the game that follows it. That you can still create levels and send them to other players via Wi-Fi, however, and now have a cartridge version to back it up (the last installment was a download-only version released last year) makes this a worthy successor.
Super Scribblenauts
Platform:
Nintendo DS
Releases:
Oct. 12
Time Warner's Warner Brothers Interactive releases its second installment of its vocab-centric puzzle game that gives users a new weapon in their search for the elusive
Starlites: Adjectives
. If you wanted to free one of your friends from a block of ice in the first
Scribblenauts
, all you had at your disposal were matches, lighters, torches, etc. If you want to thaw that same icy prison now, try throwing a "flaming bear" at it. This adds more than 10,000 words to the game's lexicon and gives level builders a lot more to work with when they're making custom adventures with the game's level editor. The motion controls on this game are now much tighter and main character Maxwell much easier to control now that developers have gotten the hang of the touchscreen. Fun for gamers and a blast for English buffs,
Super Scribblenauts
continues to blend the tough and trivial elements of the first game into one terrific time suck.
Dragon Quest IX: Sentinels of the Starry Skies
Platform:
Nintendo DS
Releases:
Available now
This game sold nearly 5 million copies in Japan and could have broad holiday appeal for one big reason: Wi-Fi- based multiplayer capability. Basically, if you're fighting bosses and buying items while playing your own version of the role-playing game during an office meeting, you join forces with up to three other coworkers slacking in the same fashion and work cooperatively through the levels. It's one of the big reasons why the series' generic heroes have been replaced with user-designed characters that serve as avatars in multiplayer settings. Early reports say that linear, single-player gameplay is incredibly hard, but the opportunity to play an old-school role playing game with friends over Wi-Fi is too good for even the most closeted geek to pass up.
-- Written by Jason Notte in Boston.
>To contact the writer of this article, click here:
Jason Notte
.
>To follow the writer on Twitter, go to
.
>To submit a news tip, send an email to:
.
RELATED STORIES:
>>Microsoft, Sony, Nintendo Need Big Season
>>PS3 Move, Xbox Kinect Aren't Game Changers
>>Nintendo Cuts Outlook: 3DS Not Ready for Christmas
Follow TheStreet.com on
and become a fan on
Jason Notte is a reporter for TheStreet.com. His writing has appeared in The New York Times, The Huffington Post, Esquire.com, Time Out New York, the Boston Herald, The Boston Phoenix, Metro newspaper and the Colorado Springs Independent.