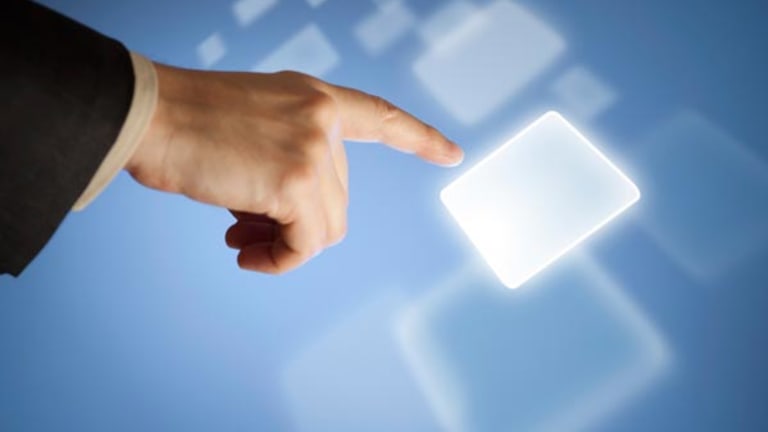 Next Big Samsung Phone May Have Screen Problems
Samsung said to be facing problems fitting an even larger screen into the upcoming Galaxy Note III
Samsung said to be facing problems fitting an even larger screen into the upcoming Galaxy Note III
NEW YORK (
) -
Samsung
might be experiencing "big" problems with an even larger touchscreen display it plans to use in its upcoming Galaxy Note III Android smartphone.
When released back in September, 2012, the Galaxy Note II was groundbreaking in many ways. It was among the first devices to employ a quad-core processor, 2 GB of memory,
Google's
(GOOG) - Get Report
Android 4.1 software and as much as 128 GB of total storage. And a huge display. To date the phone has been a worldwide sales success.
The only negative comments made about the Galaxy Note II concerned Samsung's use of slightly older LCD technology for the phone's massive 5.55-inch screen. Engineers reportedly had problems dealing with LCD screens that large. Other Samsung models then employed and still employ more modern AMOLED displays. LED (Light Emitting Diode) based designs offer higher contrast and more vivid color rendition than LCDs (Liquid Crystal Displays)..
For the new Galaxy Note III, Samsung is once again attempting to switch to an OLED design. And once again they could be running into problems. According to Korea's
Samsung is currently encountering new difficulties with Galaxy Note-sized screens.
The problems are said to concern fitting a new flexible LED display into the phone's newly designed outer shell. That new HD screen is rumored to be as large as 5.7-to-5.9 inches. The phone could also be the first to use a premium Samsung 8-core or
Qualcomm
(GOOG) - Get Report
800 processor plus 3 GB of RAM.
There are another possibilities. Samsung might be working on more than one screen format for their next super-sized phone. Or, there could be more than one phone design variant currently being tested for future release.
Samsung is expected to announce the new Galaxy Note III once again in September.
--Written by Gary Krakow in New York.
>To submit a news tip, send an email to:
.
Gary Krakow is TheStreet's senior technology correspondent.