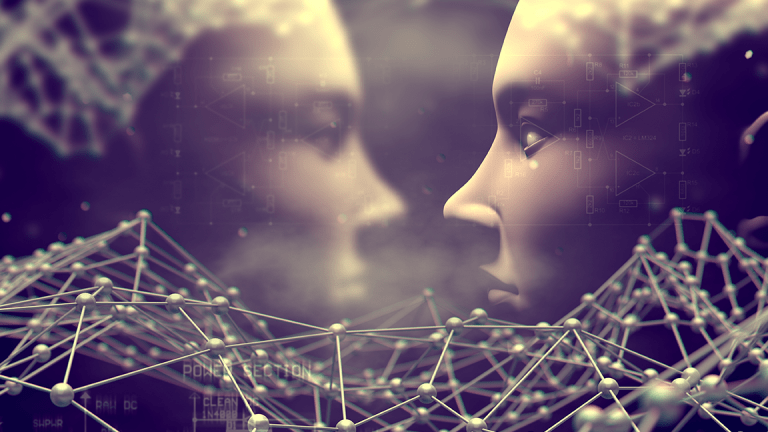 New York Fed President John Williams Supports AI in Healthcare
The New York Fed chief supports the use of AI in healthcare.
John Williams, president of the New York Federal Reserve Bank, said he supported the use of artificial intelligence in healthcare. 
Williams, who recently took over as head of the New York Fed, spoke Wednesday, July 11, at a town hall in Brooklyn. 
"Basic data processing has gotten way better," Williams said after pointing out how far technology has come in the past 20 years. Williams said healthcare jobs "used to" pay very well, but he expects that some jobs will be replaced "more and more by technology."
"Of course, what this means for us is that those who can use this technology will have more positive outcomes," he said. 
However, not everyone is as confident about the future of AI in the workplace as Williams. Elon Musk, CEO of Tesla Inc. (TSLA) , has warned that the "competition for AI superiority at [a] national level will most likely cause WW3."
 He also tweeted ominous warnings such as this one:
However, some doctors have similar feelings to Williams about the introduction of AI to the healthcare field.
"This technology is already and is going to increasingly help doctors," said Erik Halvorsen, Ph.D., director of Texas Medical Center Innovation Institute, adding that doctors presently spend far too much time on data entry and not enough actually interacting with patients. "It's about freeing up doctors so they can spend more time with patients," he said. "It's getting back to the humanistic part."
Halvorsen noted that artificial intelligence and machine learning could also be particularly useful in triaging patients. Computers that can ask a question based on the answer a patient gave to the previous question can perhaps serve as a "partial diagnosis" before a patient sees a human doctor. Establishing the basics early in treatment, especially for high-pressure triage situations, allows for doctors to efficiently and quickly determine a plan of action.
Halvorsen said AI and machine learning can dramatically improve the pace of clinical trials, too. Analyzing clinical research protocols in trials "is not an easy thing to do accurately," he said. But AI technology can do six months of human work in just six hours, Halvorsen submitted. "That means new drugs are going to get to the market faster," and since the trials are cheaper, the drugs could be, too.
-- With reporting from Kinsey Grant.