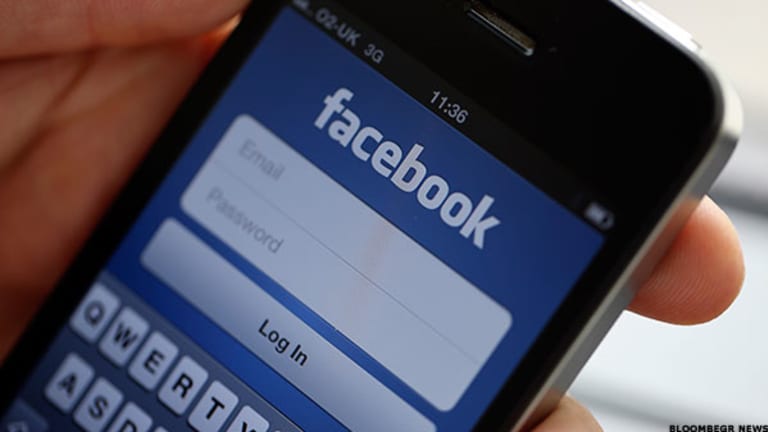 SAN DIEGO (TheStreet) -- If you're feeling blue, you might consider staying off Facebook (FB) - Get Facebook, Inc. Class A Report.  
New research from the University of Houston concludes that the more time people spend on Facebook, the more likely they are to compare the quality of their lives with the apparent lives of their friends. These frequent "social comparisons," as they're called in the article, are linked to depressive symptoms.
The findings come from the article "Seeing Everyone's Highlight Reels: How Facebook is Linked to Depressive Symptoms," published in the Journal of Social and Clinical Psychology. Researchers conducted two studies of college students to investigate the extent to which spending time on Facebook encouraged them to compare their lives to the lives of others.
"Both studies provide evidence that people feel depressed after spending a great deal of time on Facebook because they feel badly when comparing themselves to others," the authors wrote in the report. 
Facebook did not immediately respond to request for comment for this story.
The authors published the study to increase awareness about the potential harm associated with social comparisons on Facebook, and to help develop remedies for people with emotional difficulties who may need to limit their time on Facebook, a spokesperson for the University of Houston said.
"It doesn't mean Facebook causes depression, but that depressed feelings and lots of time on Facebook and comparing oneself to others tend to go hand in hand," University of Houston researcher and report co-author Mai-Ly Steers said in a statement.
This study isn't the first to put forth the notion that Facebook can make you unhappy, though it calls out social comparison processes (previously studied through face-to-face interactions) as the underlying cause behind Facebook-induced depressive symptoms.
In the past, researchers have shown that frequent Facebook usage can make users feel sad and lonely, cause envy, and ruin romantic relationships. Most recently, academics at the University of Missouri reached a similar a conclusion to that of the University of Houston researchers, with the former team's study having looked at the correlation between Facebook envy and depression.
Facebook usage, meanwhile, is at an all-time high. In February, the percentage of U.S. consumers' (18 and older) total smartphone time spent on Facebook's grew to 24%, up from 22% in December, according to data supplied by comScore (SCOR) - Get comScore, Inc. Report.