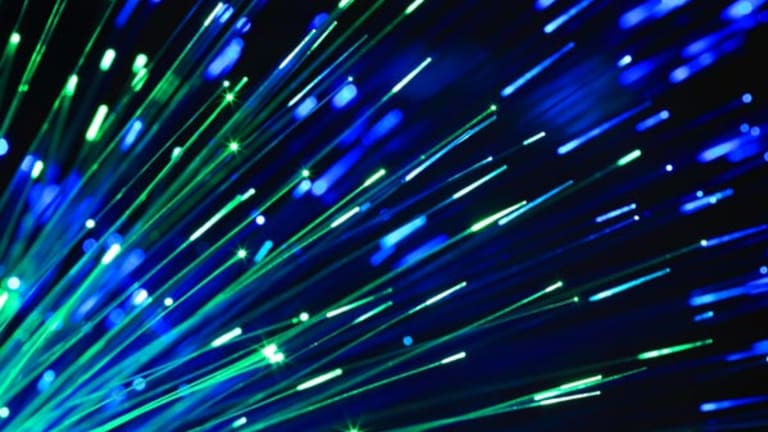 New Players in Mobile Payments Are Going After Visa and MasterCard
As consumers become more aware of the Apple Pay and Google Wallet mobile payment systems, other players such as Dwolla are emerging.
NEW YORK (TheStreet) -- As consumers become more aware of mobile payment systems such as Apple (AAPL) - Get Apple Inc. Report Pay and Google (GOOGL) - Get Alphabet Inc. Class A Report Wallet, other players in the banking industry are emerging to help consumers and merchants make use of the new technology.
Banco Bilbao Vizcaya Argentaria (BBVA) - Get Banco Bilbao Vizcaya Argentaria SA Report and Iowa-based Dwolla announced a deal that would allow the Spanish bank's customers to use Dwolla's Web-based network for money transfers, bypassing traditional card networks such as Visa (V) - Get Visa Inc. Class A Report , MasterCard (MA) - Get Mastercard Incorporated Class A Report and Discover Financial Services (DFS) - Get Discover Financial Services Report .
"Dwolla does what plastic card networks do but with the Internet," Dwolla CEO Ben Milne in an interview with TheStreet. "However, Dwolla is faster -- the merchant gets paid in three to seven days from traditional sources, but with Dwolla gets paid in less than a second."
The announcement comes after Visa reported financial results that drastically beat Wall Street expectations, earning an adjusted $2.18 a share on $3.23 billion in revenue, surpassing analysts expectations of $2.10 a share on $3.19 billion in revenue. Buoyed by its financial strength, Visa announced a $5 billion share buyback program.
MasterCard reported earnings before the start of trading, earning 87 cents a share on $2.50 billion in revenue.
Backed by firms such as CME Group (CME) - Get CME Group Inc. Class A Report , Andreessen Horowitz and Union Square Ventures, Dwolla has been looking to help transform the payments and money system. For transactions less than $10, Dwolla does not charge the merchant, but for payments of more than $10, the company takes 25 cents per transaction.
In the first part of the deal, BBVA Compass will use Dwolla's FiSync protocol, which is used to help banks and credit unions move funds for BBVA's customers to anyone using Dwolla's network. Dwolla noted that there will be "additional features and updates to their relationship in subsequent months."
"We've set our minds on being the best bank in this digital century, and we believe strongly that the best way to get there is to combine our in-house capabilities -- our real-time core banking platform, for one -- with startups whose very existence is designed to redefine the financial services industry," said BBVA Compass Chairman and CEO Manolo Sanchez in a press release. "Dwolla, and its real-time payment infrastructure, is leading the modernization of the payment process, and we expect their technology to accelerate our own vision for banking in the digital age."
During the interview, Milne noted that with the strategic investment from CME Group, he sees no reason why the company wouldn't partner with other exchanges. "I see us working everywhere where the Internet is," Milne said. "It's a great start into that market place. They're daily operating volume is in trillions, it's a great network. CME Group's Mark Fields has joined the board, and with CME having experience with governmentt clients and that comes with own set of standing, we're excited to have Mark join."
The payment infrastructure is rapidly changing, with speed being a large part of that, Milne noted, as payments are now being exchanged at around 800 milliseconds, vs. three days.
Though the company has no plans to go public in the next 24 months, with Dwolla needing to get several things correct before it even thinks of an IPO, including going international and getting the dollar exchange right, the company does have grandiose ambitions. 
"There's never been an Internet based payment system that's existed before," Milne said. "Financial and government customers are opting in and joining, and with recent federal initiatives, we're no longer just talking about it, we're actually doing it."
>Contact by Email.