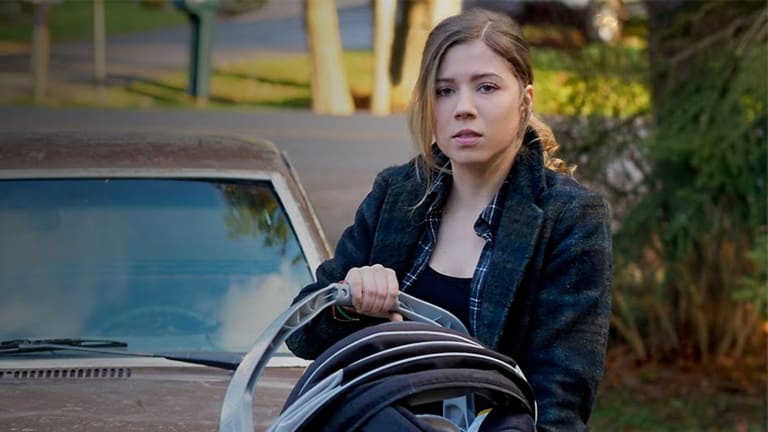 Netflix Stock Split Comes Amid Willingness to Change Formats
While all-at-once releases of original shows are its standard method, Netflix is feeling its way forward with other ways of debuting its programs.
While all-at-once releases of original shows are its standard method, Netflix is feeling its way forward with other ways of debuting its programs.
NEW YORK (TheStreet) -- Netflix (NFLX) - Get Report is nothing if not amenable to change.
Just as the the world's largest streaming service announced a stock split in an effort to make its shares more accessible to retail investors, Netflix is showing that it's also willing to tinker with its trademark format of releasing all episodes of its original shows to allow for binge watching.
Netflix declared a seven-for-one stock split as shares doubled in 2015 amid projections that the streaming service will continue to expand as it enters new markets around the world. Shares of the Los Gatos, Calif.-based company rose as high as $700 in premarket trading.
The stock split comes as Netflix experiments with how best to release its original programming, one of the central attractions to the service. At least three new shows will follow a week-by-week release strategy: Canadian disease drama Between, a new series starring Ashton Kutcher and a yet-to-named talk show from the comedian Chelsea Handler.
In all three cases, Netflix is showing that the all-at-one release method it has created might not be suited for all shows at all times.
"I do think Netflix's trademark shift to binge viewing was less about shifting to that new model and more about experimenting with the model," said James McQuivey, media analyst with Forrester Research. "I have always understood that Netflix would use whatever model works best to generate awareness and viewership of specific shows."
So far, Netflix's more than 41 million U.S. subscribers have bought into the company's binge-style release method. That number of subscribers was one of the reasons BTIG media analyst Rich Greenfield recently raised his 12-month price target on Netflix's stock by 45% to $950 a share.
"Just a few years ago, the knock on Netflix was there was not enough to stream [and] watch," Greenfield said. "Now, consumers are building up personal bucket lists of series they want to see on Netflix [as] new and library content is coming on faster than it can be consumed.
In the case of Between, Netflix has chosen to release a series in a manner that is nearly the opposite of how it has done every one of its original series to date. The program airs first on the City TV network in Canada on Thursday nights at 8 p.m. Eastern time, then the episodes make their Netflix debut at 11:30 p.m. EST the same night. The show's first-season finale is slated for June 25.
Laura Martin, who covers Netflix for Needham, said Netflix's approach to Between suggests the company is experimenting with the same lessons that the TV industry learned over more than 50 years of broadcasting.
"The best way to generate repeat visitation is to put out new episodes periodically," Martin said. "The idea is if you go there once a day or a week to watch your favorite show, you end up watching other stuff. When you sit down to watch all episodes at once, you tend leave when you are done and you lose that halo effect."
Netflix's method of releasing Between on a week-by-week basis isn't the only example of online video streaming companies moving at least a little bit away from the all-at-one-go episode method. Yahoo! (YHOO) released the sixth season of Community one episode at a time after it picked up the show following its cancellation by Comcast's (CMCSA) - Get Report NBC. There have also been reports that Hulu is considering using the traditional weekly release method for its next batch of original shows. Even Jenji Kohan, the creator of Netflix's Orange Is The New Black, recently expressed some misgivings with the batch-release practice in an interview with The Hollywood Reporter.
In addition to experimenting with Between, Netflix seems to be emulating what AMC (AMCX) - Get Report did with the final seasons of Breaking Bad and Mad Men with The Ranch, a new series starring Ashton Kutcher, formerly of Two And A Half Men and That 70s Show.The Ranch is set to debut next year. AMC split the last year of Breaking Bad and Mad Men in half and released each season in two batches, each about a year apart. Netflix is reportedly planning to release The Ranch in two ten-episode groups with several months between each set of shows.
Forrester's McQuivey said that The Ranch's release may have to do with Netflix adjusting to the desires of bigger-name talent that has built up a following in television over several years.
"Certain celebrities like Kutcher may have preferences for content release that get written into contracts. I wouldn't be surprised by that," McQuivey said. "And Netflix has been willing to adapt, which is the hallmark of these digital disruptors."
Also on the horizon, and likely to deviate from Netflix's traditional release model, is its long-awaited talk show from Chelsea Handler, who last year left her show Chelsea Lately, which she hosted on the E! network for seven years. Handler's Netflix show isn't expected to debut until 2016, but whether it will be a daily or weekly show, and how it will be released, remains up in the air.
"Chelsea Handler is creating content, and it may be that she is going to release each episode when done," said Michael Pachter, of Wedbush Securities. "But Originals give Netflix the flexibility to tinker with the timing of delivery, and I think they will experiment and see if their viewership is stickier with a different delivery cadence."
Netflix didn't return a request for comment for this story.
This article is commentary by an independent contributor. At the time of publication, the author held no position in the stocks mentioned.