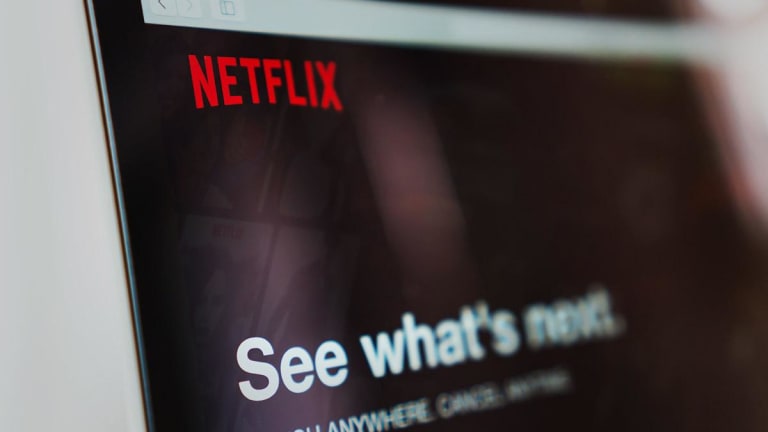 Avoid Netflix - Here Are 3 Reasons Why
Netflix shares are expensive, and with so many investors already clamoring for the stock the downside is very real.
The fact that Netflix's (NFLX) - Get Netflix, Inc. Report revenue growth rate is decelerating rapidly isn't causing enough material concern for shareholders as they remain as hopeful as ever about the streaming giant's prospects. When investors en masse part with their capital based on hope rather than armed with hard facts it often leads to herding mentality. Consequently, this is why Netflix's future prospects already have been priced into the stock many times over. Investors should avoid Netflix.
Reason No. 1 - Growth Rate Deceleration
Netflix has done terrifically well over time. It has been superbly disruptive while offering consumers great on-demand content and it has positioned itself as the low-cost content provider. That's the past and everyone already knows this.
It is my strong contention that most Netflix shareholders are not sufficiently cognizant of the fact that Netflix is unable to keep posting the rates of revenue growth it was previously generating.
Additionally, at the same time as its growth rates are slowing down, its valuation today is more stretched than ever before.
Reason No. 2 - Subscriber Adds Are Worth Meaningfully Less
Investors are presently obsessed with Netflix's subscriber additions. As long as subscriber additions continue to increase Wall Street is all too happy to give Netflix a pass on its valuation, allowing Netflix to play the long game. However, the problem is that going forward Netflix is mostly targeting international subscribers. In fact, we can see this already taking place as Netflix's domestic market starts to reach saturation.
Moreover, it seems that investors aren't willing to dig enough into the details Netflix provides. If they did, they would immediately see that while domestic contribution margin finished the fourth quarter at 33.7% this compares with just 10.3% margin contribution for international subscribers. So Netflix additions are worth substantially less going forward.
Reason No. 3 - Long-Term Financial Model?
Netflix guided investors that 2019 will be the year when Netflix's operating income margin reaches 13%. And many investors are clinging onto Netflix's profitability and are either unaware of Netflix's cost capitalization or have heard the argument before but don't actually understand what this implies.
Boiled down, this means that Netflix's income statement is not recording its costs. Netflix is simply leaving the costs on its balance sheet to record them at a later date in the future.
This is a perfectly acceptable practice. But the problem here is that it is a very aggressive accounting method which is based off a large number of assumptions. For example, just how long will certain programs still have some sort of value? Without getting overly complicated, Netflix's thesis is that at some point in time, its cash flow burn of $3 billion for 2019 will reverse, and catch up with its income statement. The issue here is when? The second concern is that Netflix's operating income is likely to be meaningfully higher than Netflix's actual free cash flow once interest and taxes are accounted for. 
Assume that at some point, in a few years' time, maybe around 2022, that Netflix's free cash flow reaches 10% of revenue. It's unlikely, but assume that it does. At this point, this would mean that Netflix would be generating approximately $2 billion of free cash flow, which for a company valued around $155 billion this would roughly translate to Netflix trading at north of 50 times free cash flow, at least three years forward free cash flow.
Valuation - Nil Margin of Safety
The table below echoes the sentiment of this article.
I find it difficult to see any upside potential to Netflix at present. As the table above shows, Netflix is the only company which is unable to generate any cash flows. Moreover, the competition can not only generate cash flows but is keenly aware of this sectors' strong potential for creating a very sticky ecosystem for their own businesses.
In other words, Netflix's dominance over this space is only going to shrink going forward, as peers such as Walt Disney (DIS) - Get Walt Disney Company Report and Apple (AAPL) - Get Apple Inc. Report are keen to launch their own offerings this year. Also, Amazon (AMZN) - Get Amazon.com, Inc. Report is also intent on increasing the breadth of its own library throughout 2019.
Final Word
History shows that more often than not investing on hope leads to large permanent losses of capital. Only rarely does it lead to investors making a reasonable return. For a positive return to be accomplished in this very crowded stock, one needs to invest unemotionally and rationally, and I believe Netflix's shareholders aren't investing with these two at the forefront of their minds. This stock is best avoided.
Walt Disney, Apple and Amazon are holdings in Jim Cramer's Action Alerts PLUS member club. Want to be alerted before Jim Cramer buys or sells the stocks? Learn more now.
I have no positions in any stocks mentioned.