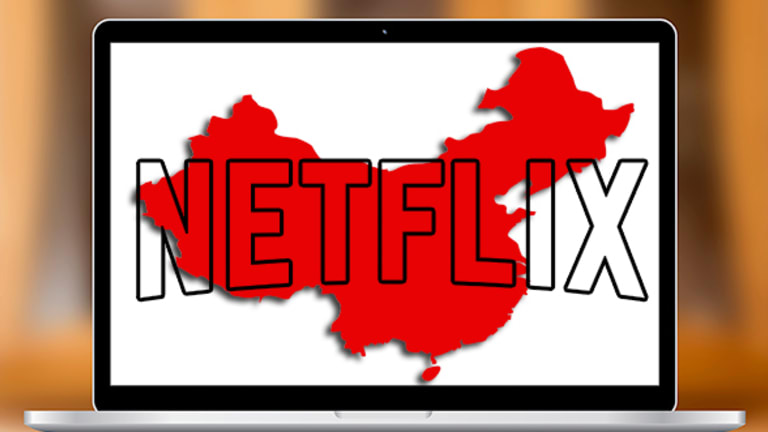 Netflix Investors Need Look at Only One Thing, and It's Not What You Think
Netflix shareholders have one metric to look at and one metric only: subscriber numbers.
NEW YORK (TheStreet) -- Forget that CEO Reed Hastings wore a hideous Bojack Horseman sweater at Wednesday night's earnings call, which drew an unwieldy amount of attention. Forget the long-term debt obligations or the fact that free cash flow in the quarter was worse than it was in the first quarter.
Netflix (NFLX) - Get Netflix, Inc. (NFLX) Report shareholders have one metric to look at and one metric only: subscriber numbers.
The Los Gatos, Calif.-based company is in land grab mode and it's doing a bang up job of that.
In the second quarter, the company added 900,000 domestic subscribers and 2.4 million international, trouncing expectations. Though there are no official estimates, buy-side investors were expecting around 2 million international subscribers, indicating that customers around the world are taking to the service in droves.
Netflix ended the quarter with 23.25 million subscribers (of which 21.65 million are paying) and 42.3 million domestic, with 41.06 million paid.
Driving the growth of Netflix' subscribers is the boom in technology -- smart TVs that come pre-loaded with Netflix, tablets, smartphones and the continued build-out of high-speed Internet both domestically as well as internationally.
That's why it was so important to Netflix that the Comcast (CMCSA) - Get Comcast Corporation Class A Report Time Warner Cable (TWC) merger not happen, for fear of one company owning too much of the broadband landscape, which would not only charge Netflix higher interconnection fees, but could slow down the roll-out of high-speed broadband as well.
Shares, which were soaring in early Thursday trading to a split-adjusted all-time high of $109.01, have more than doubled year-to-date, as the company seemingly can do no wrong--not only domestically, but internationally as well. The company noted that international revenue grew 48% year-over-year to $455 million. Domestic streaming revenue rose approximately 22% year-over-year to $1.026 billion.
The company's long-term domestic target is between 60 and 90 million domestic subscribers, with a multiple of that internationally. Hastings would not clarify his target for the rest of the world, but only went so far as to say that the number of people who are interested in "video entertainment, watch some TV and have enough money to pay for a service, that's a very large potential market."
"[I]t is patently ridiculous that the opportunity represented by Netflix should be constrained by its $44 billion market cap," TheStreet's Jim Cramer said. "The world is going toward Netflix, in terms of viewing on the internet, in terms of original content, in terms of technology -- whether it be the hardware, where, for example, the Netflix button is being built into most of the televisions of most of the big Japanese TV makers before Netflix goes to Japan -- or in terms of making the cable companies play ball."
Exclusive Look Inside:
You see Jim Cramer on TV. Now, see where he invests his money in his multi-million dollar portfolio.Learn more now.
Hastings, who noted Netflix did not add any additional markets in the second quarter, stated that there continued to be improvements in the markets Netflix is already operating in, which bodes well for the future of the company.
"We did not add additional markets in Q2 but saw continued improvement across existing markets, including a full quarter of additions from our successful March 24, 2015 launch in Australia/New Zealand," Hastings wrote in the letter. "We project Q3 international net adds of 2.4 million."
The company is expanding into several more markets in the next two quarters. Japan is next and Spain, Italy and Portugal are in the fourth quarter. There is also the potential for China, with a population of 1.4 billion.
CFO David Wells noted that China is its own beast in how Netflix will enter the market, with Hastings adding that it will be a "modest investment" at first launch.
"We're taking our time and being deliberate in finding a path and the right model to work," Wells said on the call. "So just continue to stay tuned. We hope to be able to launch the service there next year; and we'll continue to treat it sort of as its own territory."
The key investment thesis behind Netflix is its long-term ability for its customers to withstand price hikes, down the line.
The company raised prices slightly for new members last year, with existing members staying at the $7.99 a month price for a "generous period." By comparison Time Warner's (TWX) HBO, which is seen as the creme-de-la-creme of content offerings, charges $14.99 a month. This leaves Netflix ample room down the line to raise prices and have its customers withstand the price increases before a pain point hits in.
Assuming Netflix can keep delivering on adding subscribers, while keeping earnings and revenue estimates in the ballpark of analysts' estimates, the sky is the limit for Netflix.