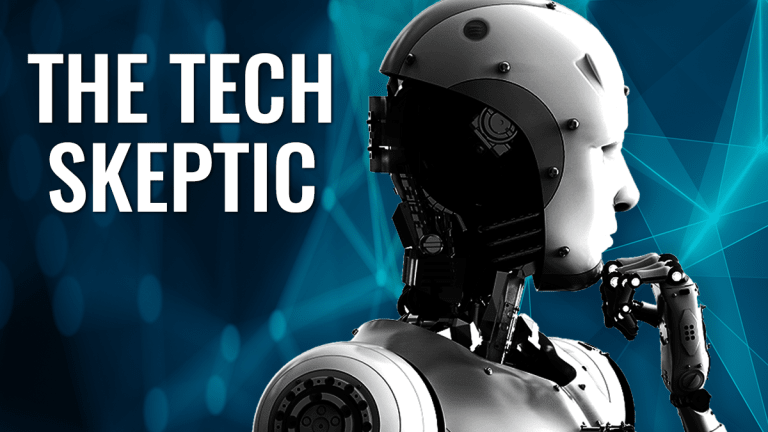 Americans' Love Affair With Netflix May Be Fading -- Here's What It Can Do
Netflix has long been synonymous with binge-watching, and still dominates the streaming market. But as competition looms, the media giant might need to make some radical changes.
Admit it: You were a Netflix (NFLX) - Get Report junkie once.
Maybe it was "House of Cards" that got you hooked, or "Stranger Things" -- or maybe it was that weekend you watched 14 hours of "Storage Wars" while getting over the flu. Either way, there's a good reason why Netflix is synonymous with binge-watching: The streaming powerhouse was the first to popularize ad-free, quality streaming video by subscription. Fast forward to today, and 'Netflix and chill' is practically a national pastime.
But Netflix isn't the only game in town anymore, and it might get a bit harder for Netflix to hook and retain new subscribers. In Netflix's July 16 earnings report, weaker-than-expected growth in new subscribers sunk the stock as much as 20% in the weeks following, though it recovered slightly about 22 points this week and now trades at $339. Before its latest earnings report, it was trading at about $400. 
Nowadays, fans of high-quality TV have a wealth of choice in where to fork over a few bucks on a monthly subscription. There's Hulu ($8/month), HBO Now ($15/month), Alphabet's (GOOGL) - Get Report YouTube TV ($40/month, which includes live network TV), and Amazon (AMZN) - Get Report Prime Video, which is free with a Prime subscription or $9/month without. And more are on the way, with Apple (AAPL) - Get Report building a media streaming bundle of its own, and Disney (DIS) - Get Report planning to roll out its 'Disneyflix' competitor in 2019.
For now, Netflix's main selling points are its low subscription fee -- just $8 for a basic membership, with more expensive tiers that allow multiple devices -- and its steady output of great original shows that attract a cult following ("13 Reasons Why" and "Stranger Things" are two of Netflix's current hits, earning shout-outs on a May earnings call.)
"Like anything else, quality is what ultimately matters and sells -- you get what you pay for," said Hale Boggs, a Manatt, Phelps & Phillips partner specializing in media and technology. "It all started with Netflix and 'House of Cards,' and paying what was then considered an extravagant amount for Spacey's contract [lead actor Kevin Spacey reportedly made $5 million in the show's first season]. Now, we're seeing high quality content paid for by companies other than Hollywood studios -- Facebook allocating a billion dollars to original content, Amazon creating Amazon Studios. Now these companies are as prominent, if not more prominent than the entrenched Hollywood studios."
The upshot? Content is getting more expensive. Netflix was expected to spend $8 billion on original and licensed content in 2018, but may spend as much as $13 billion according to a Goldman Sachs estimate; Amazon is expected to spend $5 billion, and Apple is said to be spending $1 billion this year. (In Netflix's case, it probably doesn't help that the stars of its most popular shows have recently begun asking for substantial raises.)
With competition ramping up, that perfect balance of low prices and quality shows that made Netflix a phenomenon -- and a hero to long-term shareholders, who've seen an incredible 30,000% return in value since Netflix's 2013 IPO -- could be endangered.
In the meantime, Netflix is making some tweaks: This week for example, it started testing promotional ads for its own original content. It's is also distancing itself from a longtime frenemy, Apple's iTunes, by testing a bypass of iTunes payments in 33 countries that would instead direct new subscribers to Netflix's mobile site.
To be sure, Netflix is still dominant in the U.S., with 51% of U.S. streaming households subscribing to Netflix, followed by Amazon Prime Video at 33% and Hulu at 14% according to a May CNBC survey (many households subscribe to more than one service). But as the field grows more crowded, Netflix might consider some even more radical changes -- starting with its pricing.
"What's going to happen is that there will be too many choices for people, the same as with cable. There will be cannibalization, and this is where Netflix may lose out because they haven't stratified their content," said Per Sjofors, CEO of pricing research firm Atenga Insights. "They have differentiation on how many screens you want, but the content is still seen as one homogenous lump of stuff."
Read More of 'The Tech Skeptic'
Sjofors suggested that Netflix could jack up its lowest pricing tier of $7.99 per month for single-screen viewing by $2 without losing any U.S. subscribers. But as competition grows, more choices in pricing could win the day -- not by number of screens, as Netflix does currently, but by interest, content type or some other means of categorization.
"If you look at the competition, Amazon Video has add-ons [through Amazon Channels] that you can buy for $5 per month and up, and what that means is they make more money, and they have more satisfied customers," Sjofors added. "People are willing to pay more money to get just the right content that's within their interests."
Sure, 'Amazon Prime Video and chill' doesn't have quite the same ring to it. But as a certain Netflix drama suggests, stranger things have happened. 
Alphabet, Amazon, Disney and Apple are holdings in Jim Cramer's Action Alerts PLUS member club. Want to be alerted before Jim Cramer buys or sells these stocks? Learn more now.