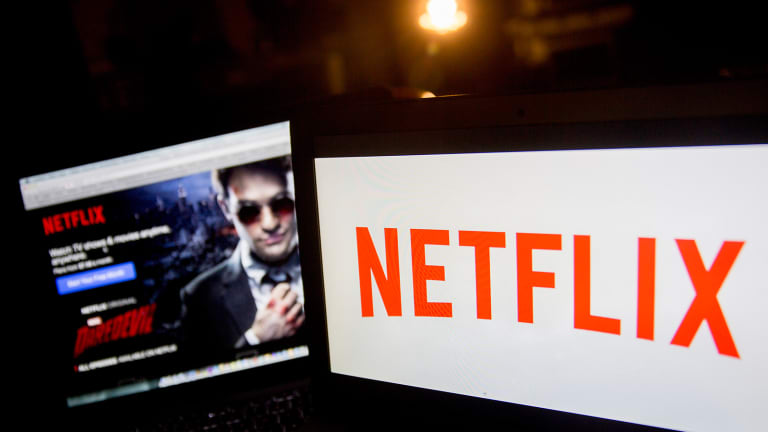 Netflix Beats Google When It Comes to Business Models
Subscription and advertising approaches have both worked for Netflix and Google, respectively, but I like the security of a subscription model now.
NEW YORK (TheStreet) -- Both Netflix (NFLX) - Get Netflix, Inc. Report and Google (GOOG) - Get Alphabet Inc. Class C Report (GOOGL) - Get Alphabet Inc. Class A Report showered investors with strong double-digit returns last week, on the back of great earnings results. But both have different business models, one which generates revenue from subscriptions and the other from advertising.
However, if I had to pick a company to join today as an executive, it would be Netflix for sure.
The main reason is that Netflix still has a large addressable market worldwide. Google is dominant in ads, having generated $66 billion in total revenue in 2014, and is still growing in other important areas like YouTube, which helped fuel last week's results. Google has clearly tapped into the digital ad market in a big way. But how much blood is there still left to get from that stone?
There will still be growth in digital ads as a whole, but a lot of that growth will go into things like video and social more than blue line search ads. Google has a video story, but is by no means the only game in town. And Google is still nowhere when it comes to social networking.
Google's approach has yielded a company ten times the size of Netflix in terms of market cap. And Google's market cap is $469 billion, compared to $48 billion for Netflix. Plus, Google has much higher margins than Netflix. Both are dominant in their niche areas. So it's really hard to say that one company's business model is superior to the other.
If I was just basing a decision on which company to join purely based on the business model, I find more comfort in subscription compared to ads.
A subscriber's dollar today is likely to result in a subscriber's dollar tomorrow, as long as the service continues to shine. Netflix, which generated $5.5 billion in revenue in 2014, has done the trailblazing to build up the content relationships it now enjoys. It is the big gorilla in the space. Yes, Amazon (AMZN) - Get Amazon.com, Inc. Report or someone else could spend like a drunken sailor to catch up, but Netflix is still going to be in the driver's seat for some time with a huge growth opportunity in front of it -- including internationally.
Ads are always going to be there, and Google has sewn up the market. But is search going to still be as dominant in five years as it is today? It's up for debate.
Give me the subscription dollar if you are forcing me to choose.
This article is commentary by an independent contributor. At the time of publication, the author held no position in the stocks mentioned.