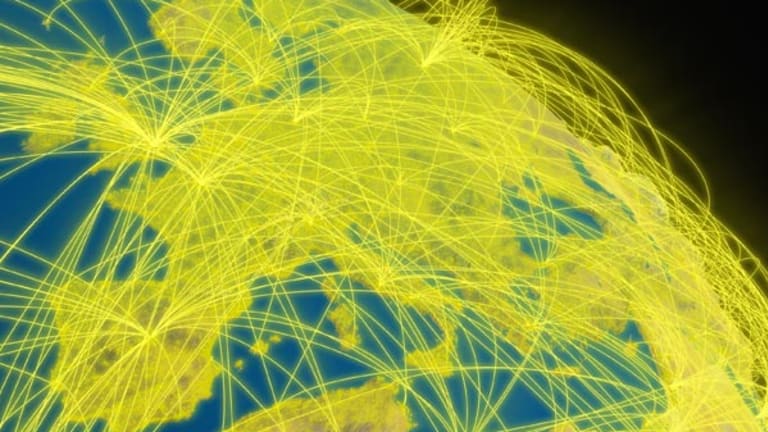 NetApp Stock in Full Rebound
NetApp stock is rebounding Thursday after dropping in the red on confusion about the leak of its second-quarter earnings Wednesday afternoon.
NEW YORK (
) -- Shares of
NetApp
(NTAP)
were rebounding Thursday after dropping in the red on confusion about the leak of its second-quarter earnings Wednesday afternoon before the market close.
NetApp stock was surging by 7.2% to $52.81 Thursday morning after the company said during its earnings conference call that it was expecting market share gains and discussing share buybacks.
Furthermore, the stock was upgraded to buy from hold at Canaccord Genuity.
On Wednesday, NetApp reported disappointing third-quarter outlook, but consensus-topping second-quarter earnings at least 30 minutes before scheduled, after a leaked earnings report began circulating around the trading community at around 3 pm.
Bloomberg
flash the leaked information before 3 pm on Wednesday and was one of the first to discover it.
"We found the release posted on the company's website without any required password or firewall,"
WSJ
quoted Bloomberg News as saying in a statement. "The company failed to respond to multiple calls from us to verify the information on their website before we published our story." Sources knowledgeable about Bloomberg's newsroom procedures say its reporters frequently go through company web sites to check for prematurely released earnings statements posted by companies that didn't expect anyone would see them,
WSJ
reported.
The company was expected to release its earnings report after the market close, but the news hit newswires at about 3:30 p.m. Eastern Standard Time after the leak occurred.
NetApp representatives told the
WSJ
that someone had apparently accessed a restricted part of the company's web site, then disseminated a link to the earnings tables without the company commentary or any press release about an hour before the officially scheduled time for the earnings release. The
WSJ
said NetApp representatives have declined to comment on the Bloomberg statement but said the company was investigating the leak.
NetApp has projected third-quarter revenue potentially indicative of the upside momentum that analysts have been predicting for the NetApp beyond the second quarter. But projected EPS for the current quarter disappointed.
As indicated in a copy of the leaked report that market intelligence provider
StreetAccount
obtained, NetApp posted second-quarter non-GAAP earnings growth of about 56% to $203 million, or 52 cents a share, from $130 million, or 37 cents a share the same time last year. This topped the Wall Street consensus target of 49 cents a share.
GAAP net income rose by about 72% to $165 million, or 42 cents a share, from $96 million, or 27 cents a share a year ago.
As the leaked report indicated, revenue rose by about 33% to $1.21 billion, from $910 million the previous year, exceeding the average $1.19 billion target.
The company estimates that third-quarter GAAP earnings will fall in the range of 39 cents to 41 cents a share, and the quarter's non-GAAP earnings will fall in the range of 48 cents to 50 cents a share, below the consensus target of 51 cents a share. Third-quarter revenue is expected to be in the range of $1.24 billion to $1.29 billion, which reflects roughly 3% to 7% sequential revenue growth and about 23% to 28% revenue growth year-over-year; the consensus revenue estimate was $1.26 billion.
-- Written by Andrea Tse in New York.
>To contact the writer of this article, click here:
Andrea Tse
.
>To follow the writer on Twitter, go to
.
>To submit a news tip, send an email to:
.
Copyright 2010 TheStreet.com Inc. All rights reserved. This material may not be published, broadcast, rewritten, or redistributed.