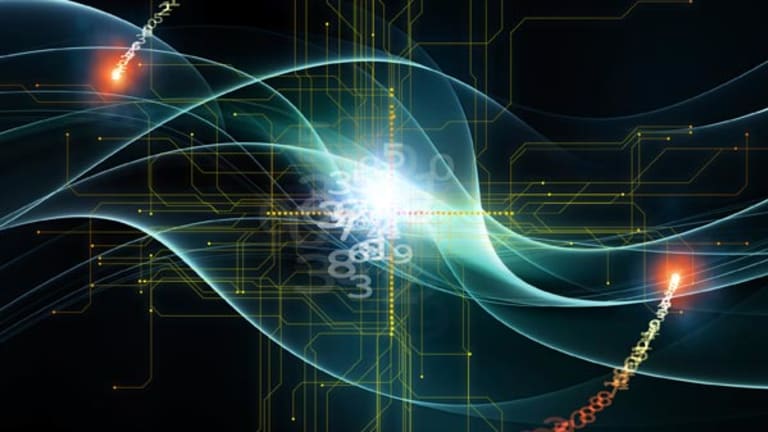 NetApp Didn't Need Data Domain Anyway
NetApp may have lost out on Data Domain, but there are plenty of other fish in the sea.
EMC
(EMC)
has added a key weapon to its arsenal by
the battle to acquire
Data Domain
( DDUP), but rival
NetApp
(NTAP) - Get NetApp, Inc. Report
still has plenty of options to boost its own strategy.
NetApp withdrew its $1.9 billion cash and stock bid for Data Domain late Wednesday, just two days after EMC
a $2.1 billion all-cash offer.
Santa Clara, Calif.-based Data Domain is regarded as a trailblazer in data de-duplication, which ensures that the same pieces of information are not stored by companies. By eliminating duplicate data, the technology is seen as the solution to the current data explosion, making Data Domain an attractive target for both EMC and NetApp.
Despite losing out on what could be a crucial piece of intellectual property, NetApp's shares rose 60 cents, or 3.26%, to $18.99 Thursday, outpacing the broader advance in tech stocks that saw the Nasdaq rise 0.60%.
The firm's share price could be climbing for any number of reasons, including investors' relief that NetApp has walked away from an expensive bidding war with cash-rich EMC.
"We agree with NetApp's management that it is in the best interests of shareholders to end the bidding war at this point," wrote Kaushik Roy, an analyst at Wedbush Morgan, in a note released Thursday. "While Data Domain (at a reasonable price) would have been a great strategic acquisition, we believe NetApp has other choices."
These include enhancing the firm's existing de-duplication products, or maybe looking elsewhere for the technology, according to the analyst. Possible targets could be backup software specialist
CommVault
(CVLT) - Get CommVault Systems, Inc. Report
or Virtual Tape Library (VTL) firm
FalconStor
(FALC)
, he added.
Both CommVault and FalconStor tout de-duplication as core parts of their strategies and would be much cheaper than Data Domain. Roy estimates the firms' market caps at $640 million and $194 million, respectively.
Other storage specialists with de-dupe offerings include privately held
Sepaton
and
Quantum
(QTM) - Get Quantum Corporation Report
, although the latter has a long-standing partnership with EMC.
However, not everyone thinks that NetApp needs to re-enter the M&A pressure cooker, and could simply develop its own de-duplication. "We aren't holding our breath for a new NetApp acquisition announcement in the near term," wrote Jayson Noland, an analyst at R.W. Baird, in a note released Thursday.
Of course, NetApp has not walked away from the Data Domain deal completely empty-handed. After
into the merger agreement with Data Domain's management last month, NetApp at least has a $57 million breakup fee for its trouble. This could potentially be thrown at the company's de-dupe R&D, although NetApp has not yet responded to a request about its ongoing strategy.
As for EMC, the Hopkinton, Mass.-based firm already has de-duplication within its Avamar software, which can now be enhanced. Crucially, EMC has also denied one of its top competitors access to Data Domain's IP.
"This is a compelling acquisition from both a strategic and financial standpoint," said EMC CEO Joe Tucci in a statement released Wednesday after the market closed. "We look forward to bringing Data Domain together with EMC to form a powerful force in next-generation disk-based backup and archive."
The acquisition is expected to be neutral to EMC's non-GAAP earnings per share in its fiscal year 2009 and accretive to its non-GAAP earnings per share in fiscal 2010.
"With the Data Domain acquisition, EMC at a minimum doubles its de-duplication revenue and far exceeds the nearest competitor in the space," wrote Noland. "Per our quarterly enterprise reseller surveys, Data Domain holds more than 50 percent mind share as the leading de-dupe vendor."
With the Data Domain acquisition expected to close by the end of July, EMC shares rose 20 cents, or 1.6%, to $12.72 Thursday.