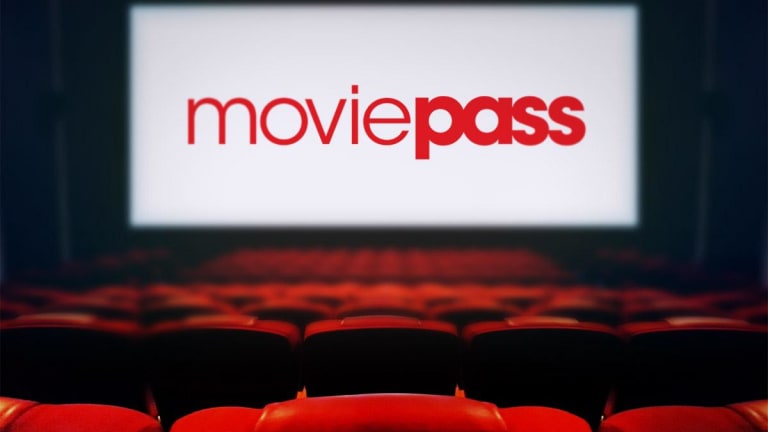 MoviePass Angers Some Customers by Overriding Their Service Cancellations
The struggling company says it was a bug that prevented users from discontinuing their MoviePass subscriptions.
The hits keep coming for MoviePass.
The subscription service hit its latest snag on Tuesday, Aug. 14. An email was sent to subscribers stating that MoviePass -- which is owned by Helios and Matheson Analytics (HMNY)  -- was confirming that users would continue with a new service plan beginning next month, even when they had recently cancelled their memberships. 
The final line of the email read, "Please note: if you had previously requested cancellation prior to opting-in, your opt-in to the new plan will take priority and your account will not be cancelled."
In a bid to improve the company's finances and business model, starting next month, MoviePass will offer a new plan in which subscribers will be limited to three movies a month for $9.95, plus $2 to $5 off additional movie tickets purchased within the billing cycle.
Under continued financial pressure, Helios and Matheson Analytics performed a 1-for-250 reverse stock split in July. In the two weeks after that, shares of Helios and Matheson plummeted from $20 a share to under six cents. The company was forced to take out a high-interest loan after it was unable to pay for subscribers tickets.
Subscribers who received the Aug. 14 email who attempted to cancel their plans again on the app were given error messages, and others weren't able to reach customer service. 
TheStreet's Nelson Wang was one of the MoviePass customers who cancelled their service to get the email saying his account would not be cancelled. After repeated attempts, he was finally able to cancel it again and he received an email confirmation that he had done so, but the app appeared to still be showing him as an active subscriber.   
In an email to TheStreet, a MoviePass spokesperson said, "On Monday, August 13th, we learned that some members encountered difficulty with the cancellation process. We have fixed the bugs that were causing the issue and we have confirmed that all cancellation requests are being correctly processed and no members were being blocked from canceling their accounts, we also confirm that none of our members have been opted-in or converted to the new plan without their express permission. We apologize for the inconvenience and ask that any impacted members contact customer support via the MoviePass app."
The statement continued, "We are in the process of transitioning our members to the new, $9.95 plan, which launches officially on August 15th. Those who have not already done so will continue to have the choice of either opting in or canceling their membership over the course of the coming weeks. Monthly subscriptions will automatically expire for members that do not respond by the end of their billing cycle."
On Tuesday afternoon, Helios and Matheson Analytics was up 1% to $.0505 a share.