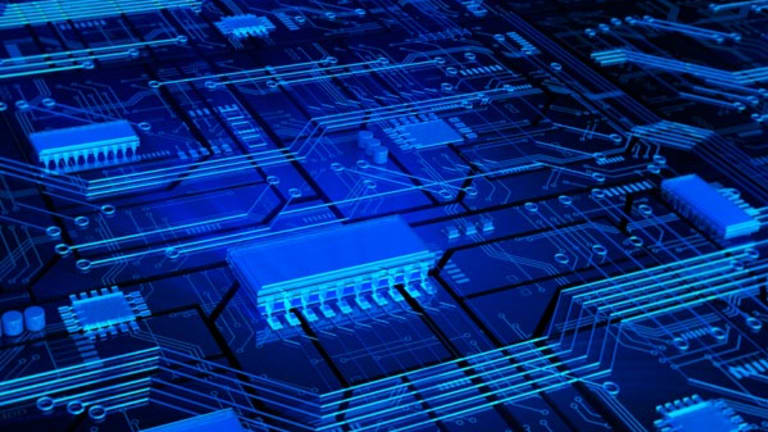 Motorola, T-Mobile Go Solo With Cliq Phone
It's official: Motorola has snubbed Verizon, or vice versa.
It's official: Motorola has snubbed Verizon, or vice versa.
SAN FRANCISCO, (
) -- It's official:
Motorola
(MOT)
snubbed
Verizon
(VZ) - Get Report
, or vice versa.
Motorola unveiled its long-awaited
Google
(GOOG) - Get Report
Android-powered smartphone called Cliq during GigaOm's Mobilize conference Thursday. Joining Motorola in the introduction was exclusive partner
T-Mobile
, the wireless U.S. unit of
Deutsche Telekom
(DT) - Get Report
.
Limiting its initial telco partnership to the No. 4 player in the market, makes Motorola's all-or-nothing bet on the Android phone operating system an even longer shot than some fans would be comfortable with.
The Cliq, which comes with a slide-out Qwerty keypad, a 5-megapixel camera and GPS, is Motorola's first non-
Microsoft
(MSFT) - Get Report
Windows smartphone and its best hope of competing against
Apple's
(AAPL) - Get Report
iPhone and
Research In Motion's
(RIMM)
BlackBerry.
Motorola's debut Google Android phone, the Cliq, introduced Sept. 2009.
"It's a very important starting point for us," said Motorola phone chief Sanjay Jha. "The first step in a long journey," he added.
It was widely expected that Motorola would have two Android devices for two major U.S. carriers, namely T-Mobile and Verizon. But as
, Verizon and Motorola never got on the same page.
Similarly,
AT&T
(T) - Get Report
had
declined to take Android phones
for its holiday sales lineup.
Motorola also touted software called MotoBlur that runs on the Android phone and gathers social networking updates from places like Facebook and Twitter, as well as collect new email and sync numerous contact lists.
--
Written by Scott Moritz in New York
.