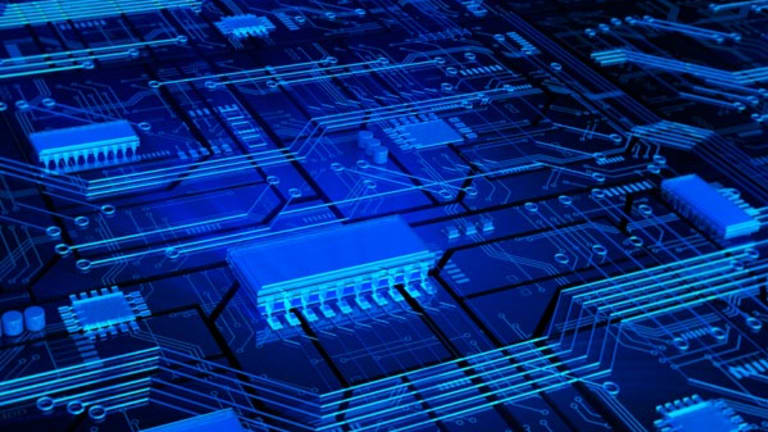 Motorola Building a Google-Only Phone
Weak sales and dim outlook crimp Motorola shares, but its smartphone strategy looks to pick up momentum.
Weak sales and dim outlook crimp Motorola shares, but its smartphone strategy looks to pick up momentum.
SCHAUMBURG, Ill. (
) --
Motorola
(MOT)
says it is working with
Google
(GOOG) - Get Report
to make a mobile phone to be sold directly to consumers.
On a conference call with analysts Thursday, co-CEO Sanjay Jha outlined the company's plans to introduce 20 smartphones this year including "one direct to consumer device with Google." The move would be similar to
phone made by
HTC
, which boosts Google's effort to bypass telcos and to reach consumers.
The comments came after Motorola delivered weak fourth quarter sales and guided down for the current period as rivals like
Nokia
(NOK) - Get Report
and
Apple
(AAPL) - Get Report
grab more mobile phone sales.
The wireless tech shop reported adjusted earnings, excluding one-time charges, of 9 cents a share. That was up from the penny loss in the year-ago period and a penny better than analysts' expectations of an 8 cent pro forma profit, according to Yahoo! Finance.
Sales for the fourth quarter fell 20% to $5.7 billion from the $7.1 billion level a year ago. Analysts were looking for sales of $5.9 billion.
Looking ahead, Motorola says it expects a first quarter loss of between a penny to 3 cents a share. Analysts had a 3 cent profit target for Motorola in the first quarter.
"We are just at the beginning stage of our transition to a smartphone company," co-CEO Jha said on the earnings conference call.
Motorola sold 12 million phones and of those, 2 million were Google Android-powered smartphones including the
Motorola Droid
at
Verizon
(VZ) - Get Report
and the Cliq at
Deutsche Telekom's
(DT) - Get Report
T-Mobile.
The fourth quarter marked the first full quarter of Motorola's revamped mobile phone strategy built around the Google Android.
Motorola has been slashing costs in an effort to respond to lower sales levels and the steep drop in phone sales. For the year, Motorola says it cut 11,000 employees.
Motorola's fourth quarter performance showed that the company continues to lose ground in mobile phones, which was partially offset by Android phone sales. The results contrast with surprisingly strong sales and market
in the fourth quarter.
"Christmas quarters tend to be strong for Nokia," says MKM Partners analyst Tero Kuittinen. "I don't believe this changes the Nokia outlook for 2010, though. Nokia's new models are facing a very challenging competitive outlook."
A strong Nokia showing, and
point to a hotly competitive market in the fourth quarter. These reports will raise concerns about how well BlackBerry maker
Research In Motion
(RIMM)
fared and how
Palm
(PALM)
may have done under the pressure.
Motorola shares fell 4% in premarket trading Thursday.
-- Reported by Scott Moritz in New York.