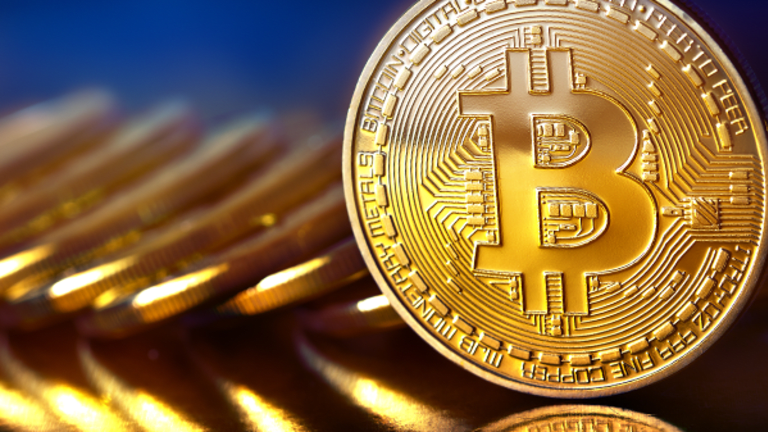 Miners Add First Blocks to Bitcoin Cash, Making Its Split from Bitcoin Official
It's official.
More than six hours after Bitcoin split to create a new cryptocurrency, miners added the first Bitcoin Cash block to the chain, officially creating a fork in the blockchain.
Bitcoin Cash is an independently developed alternative coin to Bitcoin. Shortly after the computing power devoted to processing Bitcoin Cash transactions doubled from when the digital currency split from Bitcoin on Tuesday morning, miners added a 1.9 megabyte block to start the Bitcoin Cash chain, according to ViaBTC, a mining pool. That is the largest block on Bitcoin's digital ledger known as a blockchain. Since then, four other blocks have been added to the Bitcoin Cash chain.
For the first time in Bitcoin's eight-year history, its digital ledger split over ideological differences concerning the structure of the blockchain. Bitcoin Cash allows mining of blocks up to eight times greater than the original Bitcoin's one-megabyte maximum size. Since it is built off the Bitcoin blockchain, all owners of Bitcoins who are storing their coins in participating wallets received one Bitcoin Cash coin for every Bitcoin they own. The repercussions of the structural changes could take days to determine.
Just after the split, there were about 100 petahashes per second in computing power devoted to mining Bitcoin Cash, according to ViaBTC, who announced it was throwing its support behind mining the new cryptocurrency. More than five hours later, that hash rate increased to more than 200. For comparison, 6.2 exahashes per second are mining Bitcoin, according to blockchain.info, and there are about 1,000 petahashes per exahash.
For Marc Van der Chijs, a Dutch serial entrepreneur and vulture capitalist, that indicates Bitcoin Cash is being abandoned.
"It looks like a huge failure," Van der Chijs told TheStreet. "It looks more like small altcoin [alternative coin]. [The developers] didn't want to be a small alternative. At this point, it doesn't look like that is what is going to happen."
Sean Walsh, partner at Redwood City Ventures, thinks otherwise. He said he was surprised by the number of miners who have already pointed their efforts toward Bitcoin Cash given that the difficulty of mining the coins is supposed to lessen over time because of an algorithm written into the code.
"I'm surprised how many miners have moved over this quickly," Walsh said. "I thought it would take longer. I figured most people would wait, given that the maximum pain to mine is there."
Since the split, Bitcoin prices have remained relatively stable at $2,762.52 per coin, down 4%, according to CoinDesk. It, however, had lost much of the gains it made on Monday in anticipation of the fork when it reached $2,925.03. Bitcoin Cash, on the other hand, was a bit more volatile, but it was up nearly 50% to $323.83 per coin on Tuesday afternoon, according to CryptoCompare.
Analysts recommended waiting a couple of days before doing anything with the coins to allow possible volatility to even out. Van der Chijs said he expected more volatility but that Bitcoin did not decrease in price more is another indicator that Bitcoin Cash may not last for longer. Walsh said it too early tell, adding that he doesn't expect those looking to accumulate Bitcoin Cash to trade within the first day.
News of Bitcoin Cash came shortly after Bitcoin developers and miners made an agreement in May to increase the size of Bitcoin's blocks from one megabyte to two and incorporate segment witness technology to increase the number of transactions per block as well as increase the number of transactions processed per block. Then, however, Bitcoin Cash was introduced to provide a digital currency with an even larger block size.
"Bitcoin Cash kind of came out of nowhere," Walsh said. "Nobody saw it coming."
Although anyone can create a fork in Bitcoin, Charles Hayter, co-founder of the exchange service CryptoCompare, said this one has gained particular attention because of the big-name supporters in the cryptocurrency network it has attracted. According to Bitcoin Cash's website, 15 exchanges and eight wallets are accommodating the new currency.
Such flexibility is an advantage, said Walsh, who is bullish on Bitcoin Cash. He said although the debate over database structure and scaling can be confusing, the blockchain technology is responsive to community's needs, as shown in the creation of the alternative Bitcoin.
"[Bitcoin] needs to evolve overcome these growing pains," Walsh said. "[The fork] is a big milestone in the growth of a new organism, the new organism being the bitcoin network."
Van der Chijs agreed that Bitcoin's flexibility is advantageous. He said the decision making is democratic, giving voting power to the people who have invested in Bitcoin, and allows them to make improvements as needed.
"It's a living thing, it's not a fixed currency and it's not a fixed commodity," Van der Chijs said. "It's much more preferred than a central bank making decisions for people. I think bitcoin will be much better because of the decentralized decision making."
Are you investing in cryptocurrency? Don't miss TheStreet's coverage:
Why Bitcoin Cash Prices Are Likely to Dive Again
Bitcoin to Take Over Civilization
How Cryptocurrency Mining Works Explains Why AMD and Nvidia's Sales to Miners Might Soon Fall