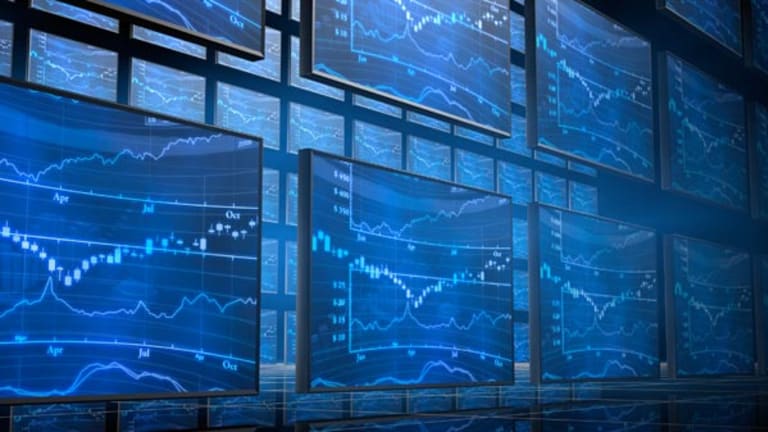 Microsoft's Xbox Music Not Quite a Pandora Killer
Microsoft is launching its own streaming service. Is this a Pandora killer?
Microsoft is launching its own streaming service. Is this a Pandora killer?
NEW YORK (
) --
Microsoft's
(MSFT) - Get Report
entrance into the Internet music-streaming business shows how small an economic moat there is in the sector, and that's only going to put pressure on the likes of
Pandora Media
(P)
and
Spotify
.
It's not a Pandora or Spotify killer though, as Microsoft stopped short of going "all-in" immediately with this new service.
Xbox Music will offer free, advertising-supported songs for computer and tablet users, but where the mistake was made is charging users for mobile phone access and the ability to stream live on their Xbox consoles. For that, it will cost $9.99 a month.
"The launch of Xbox Music is a milestone in simplifying digital music on every type of device and on a global scale," said Don Mattrick, president of the Interactive Entertainment Business at Microsoft in a press release. "We're breaking down the walls that fracture your music experiences today to ensure that music is better and integrated across the screens that you care about most -- your tablet, PC, phone and TV."
If Microsoft really wanted to attack the streaming business correctly, it would have made the service platform agnostic immediately, and charged for an ad-free experience, similar to what Pandora and Spotify do now. Apps for iOS and Andriod will come next year.
Earlier this year, there were rumors that
Apple
(AAPL) - Get Report
would launch
, which sent shockwaves throughout the industry, and Pandora shares fell 16.7% the day of the rumors.
There were even rumors that Pandora would be acquired, which
TheStreet
.
An Apple competitor would hurt Pandora, especially among iPhone users, noted Raymond James analyst Aaron Kessler in a recent research report. "Our consumer survey of 206 users indicates that if Apple were to come out with a similar service to Pandora, Apple would gain share among iPhone users though limited share among non-iPhone users," Kessler wrote. He rates Pandora outperform with a $14 price target. To date, Apple has not come out with a streaming service, though an Apple spokesman did provide a "no comment" when asked recently about it.
Apple has a huge iOS ecosystem between both iPhone and iPad. Microsoft has a similar ecosystem with Xbox, but it's nowhere near as large, with 66 million Xbox 360's sold as of January 2012 (the last time Microsoft gave
Perhaps another flaw is the fact they are launching with a social factor. "Xbox Music will add unique social features in the coming year that let you share your music experiences with friends and family," the press release said.
This isn't to say that Microsoft's new service will not adversely affect Pandora or Spotify; it most certainly will.
Like Apple's iTunes, Xbox Music offers users the ability to buy music, as opposed to just streaming it. Whole albums and individual tracks can be purchased. Right now there are 30 million tracks on Xbox Music, which Microsoft says is on par with iTunes.
Brian Sozzi, chief equities analyst for NBG Productions, believes Microsoft is looking to do all it can into owning the living room, as it competes with Pandora.
"I find the announcement from one main angle: Microsoft is trying to kick into high gear its ownership of the living room ahead of Apple TV, if that even is to be released in 2013 and beyond," Sozzi said. "Microsoft knows it has impregnated living rooms globally during the current Xbox 360 console cycle, and now it's time to set consumer expectations for what the next device could do for them (rumored to be the Xbox 720)."
Shares of Pandora were lower in early Monday trade, off 2.7% to $9.15, while Microsoft shares were gaining 0.7% to trade at $29.39.
Interested in more on Microsoft? See TheStreet Ratings' report card for
this stock
.
--
Written by Chris Ciaccia in New York
>Contact by
.
Follow @Commodity_Bull