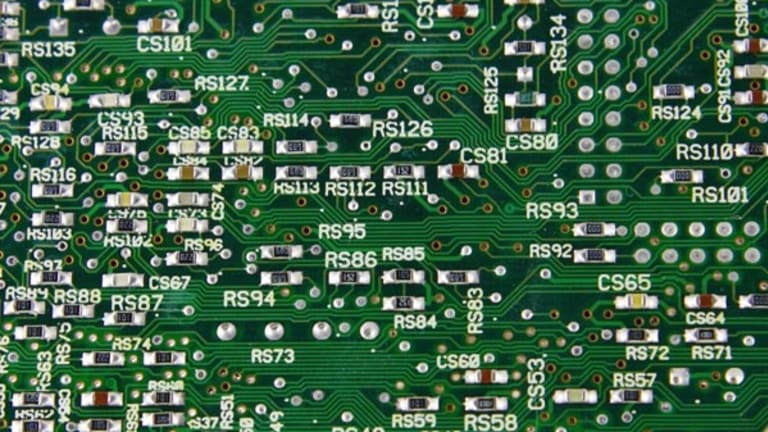 Microsoft's Ballmer Under Fire: Tech Weekly
Microsoft CEO Steve Ballmer was in the spotlight this week after he was slammed by hedge fund manager David Einhorn.
REDMOND, Wash. (
) --
Microsoft
(MSFT) - Get Free Report
CEO Steve Ballmer was in the spotlight this week after he was slammed by hedge fund manager David Einhorn.
Speaking at a conference in New York on Wednesday, Einhorn said that
Microsoft should fire Ballmer
, blaming the software giant's chief for wasting millions on research and development spending without having a focus on the future.
"Ballmer's continued presence is ruining your stock," Einhorn told investors in Microsoft. Mutual fund shareholders of the technology giant also joined in the
on Thursday.
Microsoft CEO Steve Ballmer
Microsoft shares have fallen more than 30% over the last 10 years, and Ballmer's critics blame him for the
with Windows Mobile and Vista, as well as its failed attempt to acquire
Yahoo!
(YHOO)
. The jury is also still out on Microsoft's decision to spend $8 billion on Net-calling specialist
Skype
.
Shares of Microsoft nonetheless ended the week up 9 cents, or 0.36%, at $24.76.
> > Bull or Bear? Vote in Our Poll
On Thursday, Google unveiled a new
using Near Field Communications (NFC) technology that allows users to pay for goods with a wave of their smartphones rather than credit cards.
eBay's
(EBAY) - Get Free Report
online payment unit
PayPal
, however, quickly
Google
(GOOG) - Get Free Report
for allegedly stealing trade secrets in order to create its new electronic wallet payments system.
PayPal's
, filed in a California court, alleges "Google Wallet" is the byproduct of intellectual theft.
In its lawsuit, PayPal says Google hired Osama Bedier, now Google's vice president of payments, about four months ago to help it steal trade secrets for the mobile payments system. Bedier, who spent nine years at PayPal, is accused in the suit of having "misappropriated PayPal trade secrets by disclosing them within Google and to major retailers."
"Silicon Valley was built on the ability of individuals to use their knowledge and expertise to seek better employment opportunities, an idea recognized by both California law and public policy," fired back a Google spokesman, in a statement emailed to
TheStreet
. "We respect trade secrets, and will defend ourselves against these claims."
Google shares closed up $2.77, or 0.53%, at $520.90 on Friday while eBay's stock closed up 2 cents, or 0.07%, at $30.68.
Semiconductor specialist
Freescale
undefined
continued the recent run of
on Thursday, hot on the heels of the
from Russian Internet search shop
Yandex
(YNDX) - Get Free Report
.
Freescale priced its offering at $18 a share late on Wednesday, for an IPO value of $783 million, although this was well below the projected range of $22 to $24 a share. The company's shares nonetheless rose 80 cents, or 4.44%, to $18.80 by midmorning Thursday as investors initially responded positively to the IPO.
Shares of Freescale ended the week up 32 cents, or 1.75%, at $18.65.
Earnings season rumbled on, with storage maker
NetApp
(NTAP) - Get Free Report
reporting better-than-expected
after the market closed Wednesday.
NetApp, which competes with
HP
(HPQ) - Get Free Report
and
EMC
(EMC)
, brought in fourth-quarter revenue of $1.43 billion, up from $1.17 billion in the prior year's quarter, and comfortably above the analyst estimate of $1.39 billion.
"We achieved the largest market share gains in our history and closed a record number of million dollar deals," explained NetApp CEO Tom Georgens, in a statement released after market close.
NetApp's stock closed the week up 2 cents, or 0.04%, at $55.33.
Chip maker
Marvell
(MRVL) - Get Free Report
gave an
for the second quarter during its earnings conference call on Thursday.
The semiconductor company said its wireless components business will
thanks to strong growth from mobile devices, WiFi and game consoles.
Marvell's shares were major gainers on Friday on the strength of its results, ending the week up $1.61, or 11.06%, at $16.17.
With earnings season winding down, attention is likely to be focused on
Apple
( APPLE) next week ahead of the tech giant's Worldwide Developers' Conference (WWDC), which kicks off on June 6 in San Francisco.
Cisco's
(CSCO) - Get Free Report
could also receive a boost next week when distributor
Tech Data
(TECD) - Get Free Report
starts offering the device to Cisco's Advanced Unified Communications partners on May 31.
--Written by James Rogers in New York.
>To follow the writer on Twitter, go to
http://twitter.com/jamesjrogers
.
>To submit a news tip, send an email to: