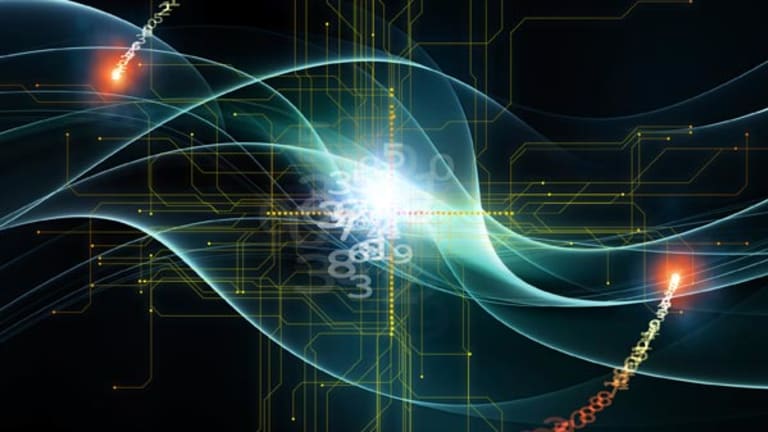 Publish date:
Microsoft: What Wall Street Is Overlooking, Part 1
Bill Koefoed, Microsoft GM of Investor Relations, talks about what he believes investors are missing in their analysis of the company.
Bill Koefoed, Microsoft GM of Investor Relations, talks about what he believes investors are missing in their analysis of the company.
NEW YORK ( TheStreet ) -- Microsoft (MSFT) - Get Report continues to be a much maligned stock on Wall Street, even though it's quietly become a large holding by many hedge funds over the past few months, including John Burbank's Passport Capital and Lee Ainsle's Maverick Capital. Both mentioned the stock in their Value Investing Conference talk in New York recently.
In an interview with
TheStreet
, Bill Koefoed, Microsoft GM of Investor Relations, talks about what he believes investors are missing in their analysis of the company. Here's Part 1 of the interview.
Eric Jackson: Most people following the company get the Windows 7 and Office upgrade cycle going on. But do you still think they're missing part of that story?
Bill Koefoed:
There is a lot of strength across our businesses, including Windows and Office, and that's where people tend to gravitate in terms of the story. We have eight main business focus areas that drive our future, but I think as people think about Microsoft, sometimes they think there are just a couple of focus areas, Windows and Office. We have been investing in eight focus areas.
The first is really Xbox and TV. We feel great about the future of the Xbox business as this year we are going to have just a phenomenal game lineup. We have 25 million members on Xbox LIVE, which has been growing pretty substantially.
In addition to the subscription component of Xbox LIVE, we also have the ability to offer transactional items, whether it's a relationship with
Netflix
(NFLX) - Get Report
that you could buy, things like map packs or other accessories and communications and collaboration items.
Xbox LIVE is very exciting and we feel it has an industry-leading capability. You will continue to see us develop that capability as we add Kinect and we can extend the Xbox console to more of a casual gamer or even people that want to use the Xbox for entertainment purposes. And we think there are a lot of great applications for that as we go forward.
The next area is Windows Phone. We launched Windows Phone 7 recently and the reviews have been exciting. We are committed to this market and see Windows Phone 7 as a way to bring the entire breadth of Microsoft assets to a mobile experience.
The next area is Bing. We continue to see phenomenal opportunities around the search business. It continues to be one that we think has very attractive economics. It tends to be one that has a margin profile that we really like and one that tends to be a software problem to solve. We feel like we've got the best software team on the planet. So we're very enthusiastic about Bing and continue to be.
On Windows, I won't spend a lot of time on that. Win7 has been a huge success with over 175 million units sold (through July). We are continuing to innovate Windows to take advantage of emerging form factors such as tablets/slates.
What you've seen us do around Office with the launch of Office 2010 is really focus on distribution and making sure that we have it preinstalled on a large percentage of the world's PCs when customers buy them. You don't just have to buy the product at retail, but now you can actually use it, try it and then opt to purchase it later.
With Office Starter, a free edition of Office, which replaces Microsoft Works, we can give the Office experience to consumers for free and allow them to use it. To the extent that they want to have additional or enhanced capabilities around Office then they can purchase them. As you think about the future, really the business user's scenario becomes one about the cloud. And it becomes really about what we call our Business Productivity Online Suite and Windows Intune.
Historically, we've talked about Window Server and SQL Server as kind of one category. But as you look at it, it's really two different ones, one is really the operating system for the server and one's really about database and as you think about database, you think about
Oracle
(ORCL) - Get Report
, and you think about all the capabilities that you need to have to be competitive with Oracle.
That's one where, especially with SQL Server 2008 and some of the new capabilities that we've offered this spring and we'll continue to offer this fall around data warehousing and business intelligence, we feel like we really have a compelling offering to go to market with. We can, for a much lower price than our competitors, offer that capability to a segment frankly that hasn't been one that's been able to afford those capabilities: the small and mid-market.
Being able to offer data warehousing capabilities to that marketplace is a really big opportunity and one that we're excited about. Windows Azure and SQL Azure is really the future. It extends our on-premise offering into the cloud and it allows people who've historically leveraged those products, or who historically want to leverage the cloud, to be able to expand.
Mobile. Where are you guys? The perception of you in Mobile is a clunky earlier generation mobile OS and Kin. Everyone else is ahead of you. Isn't your only solution to buy someone to get in the game?
Mobile is an incredibly dynamic market -- today's leaders were not on the map a few years ago. That kind of dynamism creates a lot of opportunity for innovation and leadership. Phones are personal; not one-size-fits-all. We believe our strategy and approach will enable Microsoft and its partners to provide a variety of Windows Phones that exceed the expectations of today's mobile phone user. The reviews from our launch event were pretty powerful and we think we are on the way to having a strong market presence.
Cloud computing. I think a lot of Wall Street folks like to drop the phrase to make it sound like they're up-to-date, but few really understand why it's important in the next five to 10 years. Why do you guys think it's important and what do you bring to the table that competitors don't?
There is more than $3 trillion spent in commercial IT today so the market opportunity for cloud services for business is large. In terms of our capabilities, but also one thing to think about as you think about the cloud is you really need to have scale capabilities -- so you think about the cloud and you think about what makes it important to be successful in the cloud. You'd better be really, really, really good at running a data center. And this is not running a data center on behalf of somebody, this is you need to be able to run billions of transactions.
And so who runs billions of transactions on a data center? Typically, somebody who has a large presence in search and/or mail. Just to give you a frame of reference: 100,000 servers are 83% more efficient than 1,000. So scale really matters in this business, and it's really all about driving scale along with the capabilities that we have from our on-premise assets.
We have the largest developer and partner ecosystem on the planet. With Windows Azure, with a few additional lines of code you can basically take that, take your asset that's on-premise and populate it up into the cloud. So it's really around value. And then you have to have the assets of developer tools, database software, security and privacy, because you'd better be really good on the enterprise and then you marry those two things together.
So our consumer experience and our consumer assets along with our enterprise asset is really the secret sauce to being uniquely positioned to be successful in the cloud. It is really the marriage of those two things that we think is a great asset for us.
At the time of publication, Jackson held long positions in MSFT and GOOG.
RELATED STORIES:
Microsoft Debuts Windows Phone 7
Microsoft Phone 7 Almost Nails it
Become a fan of TheStreet on Facebook.
Eric Jackson is founder and Managing Member of Ironfire Capital and the general partner and investment manager of Ironfire Capital US Fund LP and Ironfire Capital International Fund, Ltd. In January 2007, Jackson started the world's first Internet-based campaign to increase shareholder value at Yahoo!, leading to a change in CEOs in 2007. He also spoke out in favor of Yahoo!'s accepting Microsoft's buyout offer in 2008. Global Proxy Watch named Jackson as one of its 10 "Stars" who positively influenced international corporate governance and shareowner value in 2007.
Prior to founding Ironfire Capital, Jackson was President and CEO of Jackson Leadership Systems, Inc., a leadership, strategy, and governance consulting firm. He completed his Ph.D. in the Management Department at the Columbia University Graduate School of Business in New York, with a specialization in Strategic Management and Corporate Governance, and holds a B.A. from McGill University.
He was previously Vice President of Strategy and Business Development at VoiceGenie Technologies, a software firm now owned by Alcatel-Lucent. In 2004, Jackson founded the Young Patrons' Circle at the Royal Ontario Museum in Toronto, which is now the second-largest social and philanthropic group of its kind in North America, raising $500,000 annually for the museum. You can follow Jackson on Twitter at www.twitter.com/ericjackson or @ericjackson.
You can contact Eric by emailing him at eric.jackson@thestreet.com.