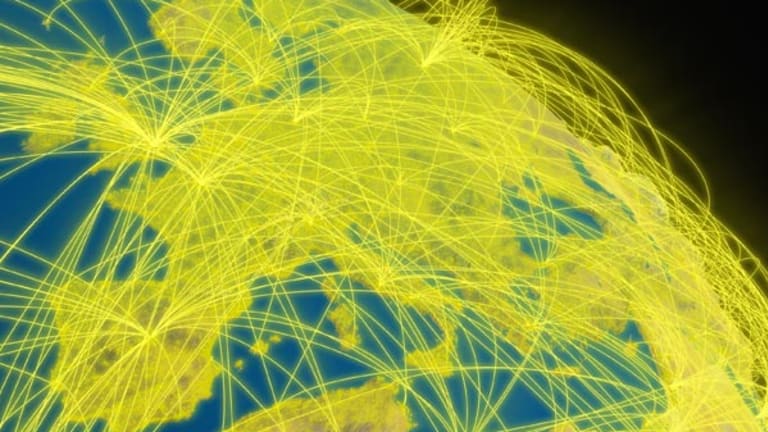 Microsoft Will Be Third in Mobile by 2012
Microsoft's spending power will help it overtake RIM in the mobile OS race.
NEW YORK (
) -- In just three years, the fast-growing smartphone market has narrowed to a two-player race between
Apple's
(AAPL) - Get Apple Inc. Report
iOS and
Google's
(GOOG) - Get Alphabet Inc. Class C Report
Android. But try telling that to
Microsoft
(MSFT) - Get Microsoft Corporation Report
.
The Redmond, Wash. tech titan has been gearing up for the launch of its Windows Phone 7 operating system, the long-awaited and boldest attempt yet to
re-enter into the mobile phone business
next month.
The huge move will test two commonly held beliefs in tech. One, that
Microsoft has lost
its engineering wherewithal, which has lead to the ebbing of its leadership over the software sector.
And two, it would disprove the growing sense that the market has already
leaving Microsoft firmly planted in the dust.
Microsoft, however, isn't going to let the mobile market slip through its hands. If nothing else, it has a huge pile of money -- $36.8 billion in the bank -- to make sure that won't happen.
"You could buy your way in, if you are Microsoft," said Morgan Stanley analyst Ehud Gelblum, who predicts that Windows Phone 7 will attain 15% operating system market share in two years. "This is a market where a deep balance sheet will help Microsoft determine where they want to go."
One good use of Microsoft's money is marketing and sales. A big ad blitz will likely get the Windows Phone 7 name in circulation; bankrolling a portion of the customer's phone cost would make both buyers and telcos happy. "With
Microsoft's resources, I think they can sustain double-digit market share," said Gelblum.
Worldwide, today's operating system war is a four player battle.
Nokia
,
Research In Motion
(RIMM)
, Android, and Apple are pretty much the entire market. Nokia's Symbian system holds 41% of the business, RIM has 18%, Android 17% and Apple 14%, according to Morgan Stanley's second-quarter tally.
But in 2012, Gelblum predicts that Android will lead the pack with 30% market share and Apple will have 25%. RIM, Microsoft and Nokia will each take about 15%.
One reason Microsoft can't be written off entirely is that Windows Phone 7 isn't a horrible system, at least according to early reviews. It also incorporates two of Microsoft's strengths outside Windows: Xbox games and Zune media.
Adding features like Bing search, Exchange email sync and Office programs, the Windows 7 device gets out of the gate in formidable shape. It's in a far more advantageous position than other players like RIM, which brings a killer email program but has lagged behind rivals in apps, Web browsing and touch controls.
The argument from both Apple and Google Android camps is that to succeed as an operating system, you need a wealth of phone applications. Developers by the hundreds are writing apps by the thousands, which Apple is selling by the millions. And Google's Android, while a distant second in the apps game, is catching up.
For its part, Microsoft is expected to unveil its own app store when the Windows Phone 7 is launched around Oct. 11. And even though Apple and Google are years ahead in the application development, Microsoft argues that the first movers don't necessarily have the advantage. Microsoft will likely identify the more popular apps, like they do in video games, and ask the developers to write Windows versions.
The upshot: Microsoft might be late to the two-player mobile race, but it brings too much cash and software strength to be completely shut out.
--Written by Scott Moritz in New York.>To contact this writer, click here: Scott Moritz, or email: scott.moritz@thestreet.com.To follow Scott on Twitter, go to http://twitter.com/TheStreet_Tech.>To send a tip, email: tips@thestreet.com.