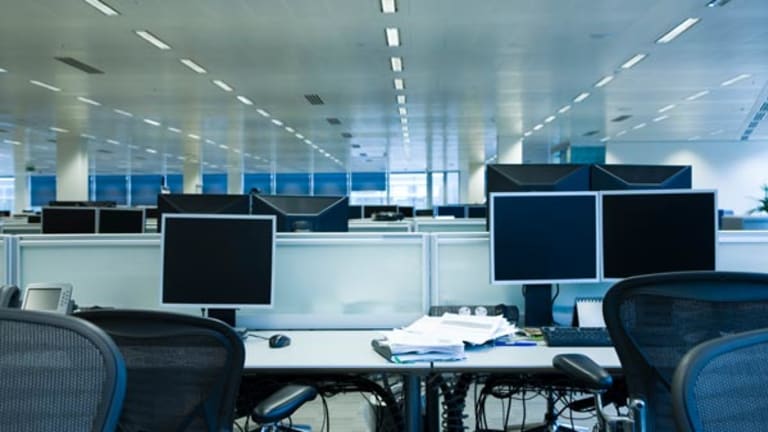 Microsoft: Nasty Quarter in a 'Reset' Year
Microsoft delivers a shocking $1.2 billion sales shortfall and says the rest of the year will not be much better.
Updated with comments from Microsoft's post-earnings conference call
Microsoft
(MSFT) - Get Microsoft Corporation Report
delivered a shocking $1.2 billion sales shortfall and says the rest of the year will not be much better.
Having finished "one of the most difficult" business periods, Microsoft's CFO Chris Liddell told analysts on an earnings conference call Thursday that he was encouraged.
Liddell said 2009 is a "reset" year and that it will "remain difficult for the rest of the year" with some improvement in 2010.
Microsoft shares were crushed late Thursday, wiping away nearly a month's worth of gains the stock had seen during the recent tech rally.
The big miss will revive speculation that Microsoft needs to make some moves to counter the dismal downward trend. Among the possibilities are renewed efforts to forge a Internet search deal with
Yahoo!
(YHOO)
.
For its part, Yahoo! hasn't exactly made great progress on its turnaround in the past six months that CEO Carol Bartz has been on the job. Yahoo!'s board was meeting Thursday to discuss whether to move toward a search deal with Microsoft, according to a report in
The Wall Street Journal
.
The online business has been especially weak for Microsoft, even with the launch of its new search engine, Bing. The Internet services unit had $731 million in sales, but recorded $732 million in operating losses. The loss in fact doubles Microsoft's online operating losses in the prior fiscal year.
Microsoft has gained little traction against
Google
(GOOG) - Get Alphabet Inc. Class C Report
in the search business, and faces increased competition from Google in key areas like mobile phone software Android and a new PC operating system called Google Chrome due next year.
The Redmond, Wash. software shop posted $3.05 billion in earnings, or 34 cents a share, down from the pro forma profit of 46 cents in the year-ago quarter, and 2 cents below the 36-cent adjusted profit analysts were looking for, according to Yahoo! Finance.
Sales for the June quarter missed the mark by more than $1 billion. The company booked $13.1 billion in sales, 17% below the $15.8 billion level last year as IT and consumer spending slumped amid the recession. Analysts were expecting sales of $14.4 billion.
"Our business continued to be negatively impacted by weakness in the global PC and server markets," Liddell said on the call, echoing the statement he made in a press release.
Looking ahead to the September quarter, Microsoft was upbeat about its new products.
"I am very excited by the wave of product and services innovations being delivered in this next fiscal year," COO Kevin Turner said in a press release.
Analysts expected Microsoft to have a profit of 37 cents on revenue of $13.3 billion a 12% decline from a year ago.
The slowing economy hasn't helped Microsoft, the world's largest computer software developer, as business and consumers put off tech spending decisions. Microsoft made matters worse with the release of its bulky and woefully unpopular Vista Windows operating system.
Microsoft has high hopes that Windows 7, Vista's successor, will trigger a wide ranging upgrade cycle and help pull the PC market out of its rut. The Windows 7 system, however, won't be available until Oct. 22, too late for back-to-school sale rush and any third quarter boost.
Microsoft shares were down $1.98, or 8% to $23.58 in afterhours trading, wiping away nearly the entire one month run up of the stock during the recent tech rally.