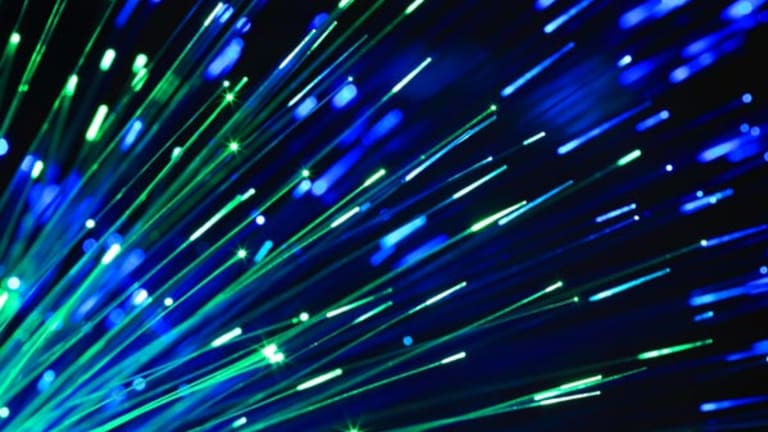 Microsoft Is Using Bing as a Trojan Horse to Rival Google
If Microsoft can't compete with Google for market share above the board, why not adopt a Trojan Horse strategy instead? Here's how Microsoft's Bing could do just that.
NEW YORK (TheStreet) -- When Sony (SNE) - Get Sony Corp. Report released The Amazing Spider-Man back in 2012, fans accepted radioactive spider super-venom and even that good-looking Andrew Garfield could be cast as an ugly duckling loner.
But there was one thing audiences couldn't accept -- A Peter Parker who uses Bing as his preferred search engine. The throwaway product placement of the poor man's Google (GOOGL) - Get Alphabet Inc. Class A Report jarred audiences so much it quickly became a meme.
Since its rebranding in the late 2000s, Microsoft-owned (MSFT) - Get Microsoft Corporation Report Bing has struggled to extricate itself from Google's shadow. Perhaps no one said it better than comedian Stephen Colbert who once joked on The Colbert Report, "Bing is a great website for doing Internet searches. I know that, because I Googled it."
Bing Gets a Growth Spurt, But Could It Ever Catch Google?
Microsoft Gets a Boost From the Cloud
Perhaps the joke is on us. According to Microsoft's earnings report released earlier in the week, the search engine boasts a 19.2% U.S. market share. It seems hard to believe that Google only commands a 67.6% share of the total market. It's not small by any means but given Google's ubiquity, it's not nearly as high as one would think, since Google has become an accepted verb.
With these figures in mind, perhaps Bing has more of a chance to close the gap with Google than once thought. The search market is lucrative, with Interactive Advertising Bureau noting search advertising revenue (sponsored results which feature when a user makes a search) climbed to $18.4 billion in 2013, up 9% from the prior year. 
Unfortunately Microsoft does not break out its Bing revenue separately (and a Microsoft spokesperson referred us back to the earnings release when asked) so exactly how much Bing rakes in is anyone's guess, but the company did note Bing managed a 40% ad revenue increase in its recent fourth quarter ended June. CEO Satya Nadella, one-time leader of the division, also noted Bing would reach breakeven within two years.
Market share aside, in terms of product, the two are equals, BGC Partners analyst Colin Gillis told TheStreet.
"Search is essentially a duopoly now between Google and Microsoft in terms of the core engines," said Gillis in a phone interview. "[Bing is] trying to have a more robust marketplace and to close the monetization gap with Google."
Judging by Bing's recent increase in advertising revenue, the company is on its way to doing just that. "Search spend is very result-driven so if you have an effective algorithm and effectively target the right ad to the right person, that converts it to a sale, resulting in click prices going up," Gillis added.
Bing's biggest challenge, though, will be competing against Google's reputation. How do you trump a company perceived as the portal to the World Wide Web?
"It's about popularity. It's about ease of use and personal habits," Morningstar analyst Norman Young said in a phone interview with TheStreet. "It's probably easier to type in Bing but everybody is so used to typing Google."
If Microsoft can't compete above the board, why not adopt a Trojan Horse strategy instead? Microsoft's ace up its sleeve is for Bing to be everywhere even when out of sight. Bing already powers Microsoft's artificially intelligent virtual assistant Cortana, and Nadella plans on using it more. "Going forward, we will drive our Bing-related investments to contribute to the core digital work in life experiences such as Cortana, Smart Search, Delve, Power Q&A and many others," said Nadella on Microsoft's conference call this week.
Microsoft's next stop is to compete in the race for the "Internet of Things."
It's clear Google wants a piece of an Internet-connected world, particularly in the area of home automation (think Demon Seed without the murderous tendencies). The Mountain View, Calif.-based company has already brought Nest under its wing, a company which develops internet-connected thermostats and smoke alarms.
Microsoft might be taking a different path to the Internet of Things, instead integrating itself with others' hardware and making its search indispensable to functionality, similar to how Bing already powers Apple's (AAPL) - Get Apple Inc. Report Siri. Such an approach would certainly prove less costly, though access to the gamut of data gleaned through the devices' use might be a touch more limited.
"Microsoft, because it is kind of the challenger in this space, is going to be a little more flexible. That's why it is just easier for Microsoft to come to terms because they're probably not as demanding as Google has been," Young said.
Young noted both companies are angling to be a part of the Internet of Things movement, with the focus always on data accrual. "It's not just about Internet search; it's more about data platform and analytics, search being a major component of it, but it is interwoven into that "Internet of Things,"... the idea that all of this data will be digitized and available."
With a David and Goliath-like battle raging between Google and Microsoft, it's easy to forget another search engine that has fallen out of favor: Yahoo! (YHOO) .
Microsoft and Yahoo! partnered back in 2009, agreeing to have Bing power Yahoo! Search over a 10-year span with Yahoo! reaping 88% of revenue generated over the first five years of the deal.
Bing has grown market share, it has done so at the expense of Yahoo!. Consider, at the beginning of 2009 Yahoo! held a 21% share of U.S. search, dwarfing Microsoft's 8.5%. As Bing steadily grew, it cannibalized Yahoo!'s share. As of last month, Yahoo! Search held a measly 9.8% share. A Yahoo! spokesperson has yet to respond to comment. 
With one competitor down, Microsoft has a long way to go towards catching Google.
The fight comes at a time of change for Microsoft. The company recently announced its largest job cuts in the history of the company, with the majority of the 18,000 positions being axed at its Nokia unit, as the Redmond, WA.-based business transitions from device and services company to a cloud and mobile first company.
Microsoft was perhaps the greatest tech company in the world; maybe one day it can regain the crown once more.
We'll support it if it would just stop shoehorning Bing into odd places.
--Written by Keris Alison Lahiff in New York.