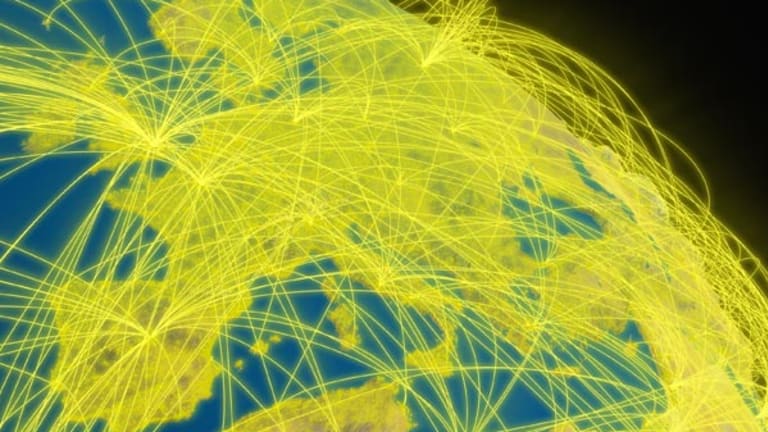 Maybe Next Year, Dell and H-P
A Barclays IT spending survey suggests that though tech spending has improved since May, the slump isn't going away soon.
NEW YORK (
) -- Be patient with your old clunkers, for there are no upgrades in the near future for office computers, say IT buyers.
The most recent check on tech spending outlooks this year has improved since May, but the slump isn't exactly going away soon, at least according to a Barclays Capital IT survey.
Barclays raised the IT sector to a buy rating Friday based on a rosier picture that showed spending is more likely to be flat to slightly up, rather than flat to slightly down, as the earlier survey showed.
And while the biggest pickup in demand was in storage gear this quarter, the hotly anticipated PC buying cycle will be shoved to the second half of next year, say Chief Information Officers surveyed by Barclays.
Asked to rank their near-term spending priorities, 100 CIOs put storage and networking at the top of the list. And somewhat surprisingly, the tech chiefs ranked PCs and software as the least important purchases.
While just a snapshot of the corporate IT budgeting plans, the survey results released Friday suggest that
Microsoft's
(MSFT) - Get Free Report
new Windows 7 operating system, due out in two weeks, won't trigger immediate widespread upgrades.
The recession, well into its second year, has caused consumers and businesses to forgo many elective purchases and make do with aging machines. The stinginess has been tough on gearmakers, but it has also helped create pent up demand for new equipment.
Optimists had hoped that signs of economic stability, along with a new Windows platform would finally help pry open wallets as early as this year.
PC and server makers
Dell,
(DELL) - Get Free Report
IBM
(IBM) - Get Free Report
and
Hewlett-Packard
(HPQ) - Get Free Report
were to be the big beneficiaries of an IT spending rebound, which now looks to be more of a late 2010 event.
But the survey results were "very positive" for other hardware suppliers like storage specialists
EMC
(EMC)
and
NetApp
(NTAP) - Get Free Report
, Barclay's analysts Ben Reitzes wrote in his research note.
Shares of Dell, H-P, IBM, were up 1% and NetApp rose 3% in early trading Friday.
One minor though notable indication from the survey was that more than half of the IT department heads said they are considering support for
Apple's
(AAPL) - Get Free Report
iPhone. About 38% of the respondents however, said they were sticking with
Research In Motion
(RIMM)
. Reitzes wrote that he expected Apple's "penetration into this market to be gradual."