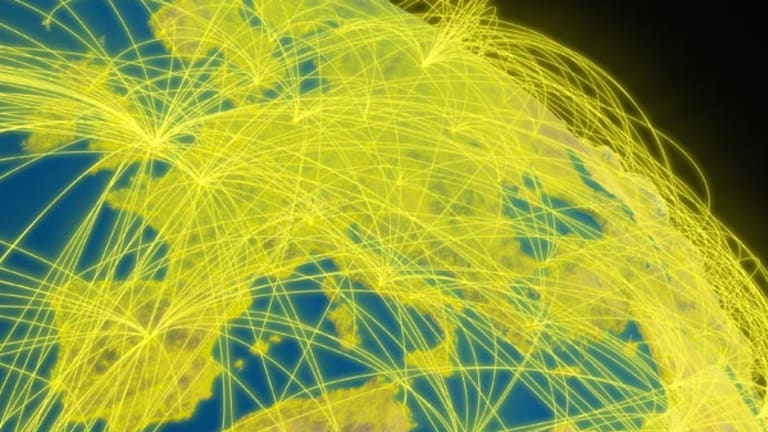 Mark Zuckerberg: 'I Just Want to Build Good Stuff'
Facebook CEO Mark Zuckerberg spoke at the TechCrunch conference to reassure investors about the long-term health of the business after its disappointing IPO.
NEW YORK (
) -- Speaking for the first time publicly since the IPO,
Facebook
(FB) - Get Report
CEO Mark Zuckerberg addressed a slew of issues at
, including the freefall in the share price, the opportunity in mobile and search, Zynga's woes, and whether the company would build its own phone.
Hosted by
TechCrunch
co-founder Mike Arrington, Zuckerberg was in front of over 3,000 people as investors, developers, media and others wanted to know about the long-term viability of the company.
The Facebook co-founder and CEO first addressed concerns about the 50% decline in shares since the
. "Obviously the performance of the stock has been disappointing," Zuckerberg said.
He spoke at length about mobile, which is how Zuckerberg wants the company to be viewed over the long-haul, given the tremendous growth the company is seeing in its mobile users. Here's a recap of Zuckerberg's highly-anticipated interview:
Zuckerberg went on to talk about the importance of making money, even as he defined Facebook as a mission-driven company.
Arrington asked him about how the negative share price performance is affecting morale at the company, and the compensation policy at the company as a result.
Zuckerberg noted that he thinks it's a good time for people to join, stay, and "double-down on the company."
When asked about mobile, Zuckerberg became noticeably excited, talking about the company's future on mobile and how it can generate revenue through advertising.
Zuckerberg touched on the mistakes the company has made when it comes to mobile, and he noted that building the app in HTML5 was the company's biggest mistake.
He noted that the work done since abandoning HTML5 for native (apps as we know them) is so much cleaner and faster, especially the iOS app for
Apple
(AAPL) - Get Report
, as well as the app Facebook has for
Google's
(GOOG) - Get Report
Android.
.
Arrington asked Zuckerberg if he coded anymore given that he's the CEO of a multi-billion corporation, and noted that he still "codes for fun on the side, but out of respect for other folks, I don't code for the main branch anymore." He also said, "Everything I do breaks, but we fix it quickly."
The
Instagram
was brought up, and why the Facebook did it when they already had their own mobile camera app.
The subject of a Facebook phone was brought up, which has been rumored about for months. Zuckerberg was quick to shoot it down, saying it didn't really make sense for the company.
He mentioned all the companies that are building hardware (it's unclear whether he meant phone or tablet, though they were talking about phones) and mentioned Apple, Google,
Samsung
and
Amazon
(AMZN) - Get Report
as hardware companies.
He touched on the relationship with one hardware maker, Apple, which Facebook already has a strong relationship with. He noted that eight out of the top ten iOS apps are already integrated with Facebook, and the company can go really deep with its iOS integration, as well as Android. Apple announced Facebook integration into iOS 6, its next mobile operating system at its
in June.
Touching more on mobile, he noted a particular interesting fact about how he spends his time.
Moving away from mobile, Arrington asked about Google+ and whether that "pissed him off." Zuckerberg shied away from that, but did talk about search, which he thinks is an "interesting opportunity" for them.
The conversation then moved away from search to the desktop platform, notably its partner
Zynga
(ZNGA) - Get Report
. "Zynga's had a rough few quarters," Zuckerberg said, before noting that they're "fundamentally a strong company, but they've lost some share on our platform."
He said that the Facebook platform shouldn't be about building apps inside the platform, but the real value is when information is brought back to the apps. "
Spotify
is killing it.
Airbnb
is doing a lot of interesting stuff. Nike+ is doing interesting stuff.
RunKeeper
," were cited as examples of apps that are benefiting from information outside Facebook's social graph.
The conversation wrapped up with Arrington asking Zuckerberg if he was still having fun and whether Facebook was being underestimated. He noted he was having fun, but it's more about the mission than having fun.
Facebook shares jumped on the back of Zuckerberg's comments, gaining 3.5% in after-hours to $20.11 in heavy trading.
Interested in more on Facebook? See TheStreet Ratings' report card for
this stock
.
--
Written by Chris Ciaccia in New York
>Contact by
.
Follow @Commodity_Bull