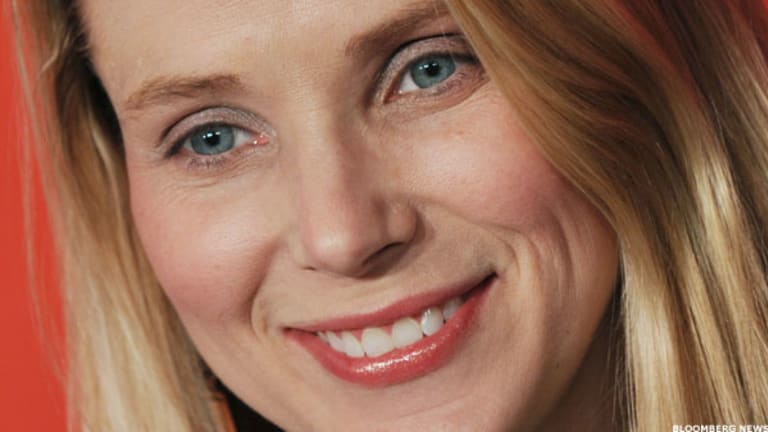 Publish date:
Marissa Mayer, Please Don't Screw Up Yahoo! Finance
Reports indicate that Yahoo! CEO Marissa Mayer's next big project is redesigning Yahoo! Finance. Just please don't screw it up.
Reports indicate that Yahoo! CEO Marissa Mayer's next big project is redesigning Yahoo! Finance. Just please don't screw it up.
NEW YORK (
) --
Yahoo!
(YHOO)
CEO Marissa Mayer has accomplished a lot since taking over the company's top spot more than a year ago. Her next job reportedly is to tackle Yahoo! Finance, but as an avid user, journalist, and someone who has Yahoo! Finance as part of his daily life, I'm pleading with her: please be gentle.
The
New York Post
that Mayer's next big tackle is the popular finance site, which will be retooled and enhanced for mobile.
I wholeheartedly agree that the Yahoo! Finance app needs a major overhaul, and I'm glad if Mayer is going to tackle this as her next job. However, the desktop site is pretty good as it is. It could use a little tweaking, but please no major overhaul.
When Yahoo!
earlier this year, Mayer promised "not to screw it up," and I would hope that Yahoo! Finance gets the same treatment.
I'd love to see a Yahoo! Finance app that looks like Yahoo! Weather, which was released for
Apple's
(AAPL) - Get Report
iOS first, then came to
Google's
(GOOG) - Get Report
Android only recently. Yahoo! Weather is clean, extremely attractive and provides data in a way you want to see. Yahoo! Finance is a treasure trove of data, and it's going to be a tougher job to give people what they want in an app with all the financial information out there. I have no doubt, however, that Mayer and her team of mobile developers will get the job done, whether it's in time for the launch of iOS 7, which is slated for next month, or soon thereafter.
As someone who uses Yahoo! Finance countless times a day, whether it's to read an article, check a quote, or something else, I am solely in favor of making a few tiny little tweaks to the Web site itself. It could use more white space, perhaps more interactive charts and be a little bit more visually appealing, like
is. What I don't want is a major overhaul on desktop.
I know that Mayer's focus at Yahoo! has been mobile, which she eventually plans to monetize, though there's not much there yet. Yahoo! already provides the weather data for Apple, as well as stocks, and a redesigned mobile app for Yahoo! Finance would go a long way towards building out Yahoo!'s mobile presence and making Yahoo!'s properties "daily habits," as Mayer has put it.
Nobody likes change, especially when it comes to their favorite things. I know mobile Yahoo! Finance badly needs a redesign, and I'm all in favor of that.
However, when it comes to desktop, I'm asking one thing Marissa. Please be gentle.
--
Written by Chris Ciaccia in New York
>Contact by
.