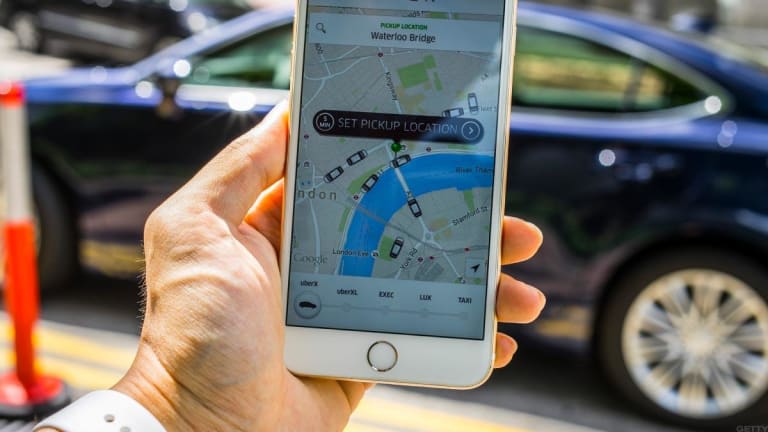 Lyft vs. Uber: Which Is Best for Riders and Drivers?
Lyft and Uber have similarities and differences that can impact your ride-sharing experience. Learn which service works better for you.
Lyft and Uber have similarities and differences that can impact your ride-sharing experience. Learn which service works better for you.
The ride-hailing industry is flying high these days, with two primary competitors - Uber and Lyft - facing off for supremacy in a combative marketplace.
Ride-sharing consumers seem to like what they see from both companies. Uber is on top in terms of customer usage - it had 41.8 million user rides in March, 2018, compared to 32 million for Lyft.
Additionally, customer loyalty for both companies is on the rise, with only 2% of ride-sharing consumers switching their preferred ride-share app on their mobile phones.
Still, both companies offer ride-seeking consumers similar experiences. For instance, both companies offer their services via mobile apps, and the price for a ride is fairly similar for both Uber and Lyft.
That said, the customer experiences do differ for customers who rely on Uber or Lyft, and it's worth knowing how each ride-sharing company compares and contrasts with one another.
Let's take a comprehensive look:
The Main Differences Between Uber and Lyft
Uber and Lyft vary in several areas, but geography is a big differentiator.
Currently, Uber offers service in 58 countries and over 300 cities across the globe. In contrast, Lyft only offers rides in the U.S. (46 states) and Canada.
In a business where the number of rides is the major influencer on company profits, Uber comes out ahead of Lyft in earnings as it racks up more rides, in more countries and cities, than does Lyft. Even though both companies offer 24/7 ride-sharing services, having fewer drivers and vehicles puts Lyft at a decided disadvantage to Uber, who owns the geographical match-up between the two companies.
Both companies offer up-front reservations on that same 24/7 basis, but you may find yourself waiting for a ride for a longer time using Lyft compared with Uber, as the Uber has more drivers, a bigger coverage area, and a larger presence in larger U.S, municipal areas.
Having a larger coverage area means more opportunities for Uber drivers, as well, who can earn more money with a larger customer base here in the U.S. and abroad.
Both Uber and Lyft are expanding their reservation options, with Lyft offering riders a reservation up to seven days in advance in some cities (25 cities, so far), while Uber allows its rider base to make a reservation up to 30 days in advance in most major U.S. metropolitan areas.
Normal usage of both Lyft and Uber has users on their phones minutes in advance of needing a ride, and checking ride availability, then confirming their ride.
Service Options and Driver Mandates for Uber and Lyft
Both Uber and Lyft offer a widening array of ride-sharing service options.
Uber offers
UberX - This is Uber's basic ride service for up to four customers.
UberXL - This is Uber's service for up to six ride-sharing consumers.
UberSUV - This is Uber's "upper echelon" service for up to six riders.
UberPOOL - This service enables riders to "pool" their rides and share the price of the ride.
UberWAV - This service is geared toward incapacitated ride-sharing consumers who require a wheelchair or a scooter.
UberSELECT - This service offers high-end vehicles with highly-ranked Uber drivers for up to four ride-sharing consumers.
UberTAXI - This service enables consumers to call for a cab using the Uber app.
Vehicle-wise, Uber mandates that its drivers use vehicles that have four doors, are in solid condition and have cleared a basic vehicle inspection. While the age of vehicles used by Uber drivers varies from city to city, vehicles are normally ones with a model year of 2007 or later (or no older than 10 years on the road.) Drivers also must have a clean driving record and pass a standard background check.
Lyft offers
Original Lyft - This service offers (up to four) Lyft ride-sharing consumers a basic ride in a reliable vehicle
Lyft Plus - This service offers rides for up to six ride-sharing customers.
Lyft Premier - This service offers service in a better-class vehicle for up to four customers.
Lyft Lux and Lyft Lux SUV - This service offers premium, limousine, town car, or high-end SUV service for up to six passengers.
Lyft Line - This service allows ride-sharing consumers to pool a ride with other customers, for a lower price.
Lyft requires their drivers be at least 21 years of age and have an inspection-approved vehicle with a model year of 2006 or newer. Lyft drivers also have to pass a background check and must have a clean driving record.
Price Differences Between Uber and Lyft
While pricing for both Uber and Lyft is largely similar, it's worth noting nominal differences.
Pricing for both ride-sharing services is $1 at the start of the ride, with a per-mile charge of $1.50 and a per-minute fee of 25 cents. Passengers should know that both Uber and Lyft drivers can trigger a "surge-time" price increase, when traffic is heavy and the demand for ride-sharing is high.
With surge, or so-called "prime" price hikes, each company tackles the issue differently.
Uber uses a multiplier surge pricing model, which simply adds the surge rate to the price of the ride, often doubling the price of the ride.
Lyft uses a surge pricing model that uses a percentage-based formula. For example, in rush hour conditions Lyft passengers may see their ride cost boosted by 50%, making a $20 ride cost $30, instead.
You'll know in advance that a surge price is active (both companies let you know when you make a ride-sharing reservation.)
By and large, a ride with either Uber or Lyft can vary depending on a number of qualifiers, including the geographical location (i.e., a ride in New York City is likely more expensive than a ride in less crowded Sioux City, South Dakota. The cost is also based on the total mileage involved in the ride, as well as the time of day the ride is activated (rush hour and night-time rides are usually the costliest rides.)
As for tipping, in general, both companies allow for a gratuity for the driver, with Lyft and Uber drivers keeping 100% of the tip. Consumers can tip via the mobile app or by cash, for both Uber and Lyft drivers.
Both Lyft and Uber drivers can also split the cost of a ride, also using the mobile app.
Five Things You Should Know About Driving for Uber or Lyft
To maximize your experience working as a driver for Uber and/or Lyft, take these actions before hitting the gas pedal:
1. Take a Ride Before Signing on
Would-be Uber and Lyft drivers should "go to school" first and take several ride-sharing excursions before driving for either company. Use the time as a rider to ask the driver what they like least and best about driving for Uber or Lyft (most drivers will be happy to oblige). Specifically, ask about how to find good customers, how to handle surge pricing best, and how to document your rides and "keep score" of your return on investment.
2. Check With Your Insurance Provider
Yes, both Uber and Lyft back their drivers with ample auto insurance while you're on the clock, but consider it mandatory to check with your current auto insurers to see what factors are in play when you enter the ride-sharing profession.
3. Fully Leverage Referrals and Bonuses
Both companies offer sign-up bonuses (they must come from existing drivers - don't expect to sign up yourself and grab a bonus.) Depending on the situation, bonuses for both Uber and Lyft can range between $100 and $1,000.
4. Hit the Road Working for Both Lyft and Uber
There's no law that says you can't drive for both companies. Doing so gives you a real-life look at life behind the wheel for each ride-sharing service, plus you'll make more money as you boost the number of rides in your vehicle.
5. Offer Your Riders Some Perks
Smart Uber and Lyft drivers offer their ride-sharing customers some nice amenities, like cold bottles of water, sweets and snacks, and a universal phone charger. The idea is to improve the ride-sharing experience and get a higher customer rating at each company, which boosts your income and makes you an "in demand" driver for pricier ride-sharing gigs.
Five Things You Should Know About Riding With Uber or Lyft
To make sure your experience with both Uber and Lyft is the best possible, take these steps before hailing a ride:
1. Turn On Friends and Family to Uber or Lyft
When looking for a ride with someone who doesn't use Uber or Lyft, have him or her download the app. You'll get a nice price discount for referring a new customer to either company.
2. Take a Walk
If you're attending a big event, like a pro football game, rock concert, or college graduation, improve your odds of getting a ride by walking a few blocks and then pop open your Uber or Lyft app. Not only will your driver get there more quickly, you reduce the odds of being slammed with a surge charge.
3. Order Up a Ride Via Google
Google Maps has a nice feature - a ride-sharing icon that enables you to order a ride right from the Google Maps app. That means you can check competing prices, get the best deal, and estimate the best time of arrival - all on the Google (GOOG) - Get Report app.
4. Lose Something on a Ride? Act Fast
Both Uber and Lyft have easy-peasy contact options if you lose a wallet, phone or other personal possession while on a ride. Either use the mobile app to contact the driver or call either company directly.
5. Cancel a Ride the Right Way
If your scenario changes and you want to cancel your Uber or Lyft ride, go ahead and do so as quickly as possible. If you wait five minutes before hitting "confirm ride" then be prepared to pay a fee of between $5 and $10. Certain services like UberPOOL, may stick you with a cancellation fee even after only two minutes of confirming a ride, and then canceling.
It's Your Call
Choosing between Uber and Lyft is all about personal preference.
It all depends on what you prioritize when taking a ride - or driving for - either company. Do your homework first and get to know the best inside moves to make the most of the ride-sharing experience, then feel free to experiment as you grow more comfortable with that experience.