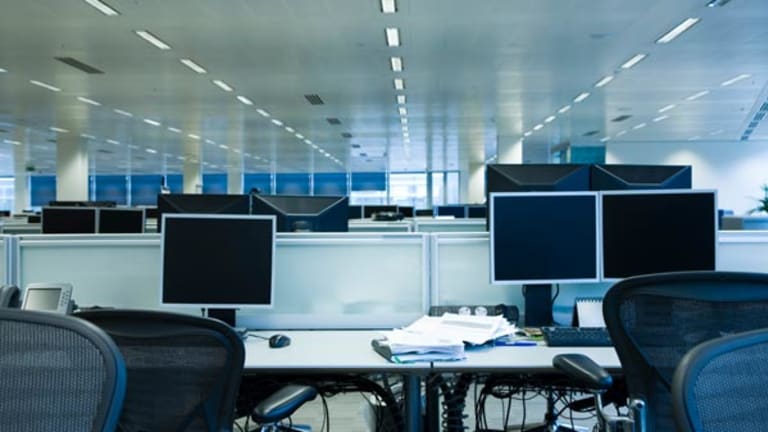 Live Video Becomes the New Selfie and More Social Predictions for 2015
The new year will make it clear that the social universe is a complex ecosystem where video plays a larger role and the majority of sharing happens in private.
SAN DIEGO, CALIF. (TheStreet) -- With the proliferation of single purpose social apps for singular desires, less really was the new more in 2014. The trend is sure to continue into the new year with 2015 building on the breakup of the bloated network to spawn a more decentralized social universe. 
In other words: The social network is dead! Long live the social app!
Options aren't a bad thing. eMarketer estimates that the number of social users worldwide will grow by 12.5% and reach 1.8 billion in 2014, which equates to 63% of all Internet users and 25% of the global population.
In 2015, social users will have the power. They will chose to do more of their social networking behind closed doors, watch and share more video, continue to take up mobile messaging apps, including new ones that sub selfies and live video for text communication, and find that their favorite apps will come with inventive tools for both silliness and seriousness.
Facebook (FB) - Get Report , the archetype of the all-in-one network, may not yet need to fear consumers' growing preferences for singular experiences, but it's certainly taking intensive efforts to stay relevant by splitting up the parts from the whole and unleashing a host of single-purpose apps. The company will also likely expand on its anonymous login initiatives and spend 2015 trying to settle the concerns of the privacy-conscious consumer with new experiences for taking more control over their data. Facebook, along with the other ad-based social players like Twitter (TWTR) - Get Report , will need to make tradeoffs between catering to consumer privacy and courting advertisers who want more data for targeting, which could complicate their businesses. 
Looking at the broader social universe, though, 2015 will shed light on the significance of dark social, usher in an era of in-stream commerce, and turn video into a more expressive and natural form of communication. Here's more on what to expect in the year to come.

Dark Matters (More Than Ever)
When it comes to social sharing, the only thing that matters more than Facebook is the lesser understood world of "Dark Social," or the hidden social realm where people copy and paste digital content and links, and share through more private mediums such as email, instant message, and text message.
"Dark social is one of the Internet's best kept secrets," Altimeter Group Principal Analyst Brian Solis told TheSteet. "It's the undercurrent of the web. Once people really start to better understand the power and promise of dark social, we're really going to treat social media a whole lot differently."
Dark social represents more sharing activity than Facebook and all other public sharing channels combined, according to a report from advertising platform RadiumOne. Sixty-nine percent of all sharing takes place via dark social, RadiumOne's report said, compared to 23% via Facebook. What's more, 32% of people who share will only do so in the dark. The report analyzed data from an online social sharing survey of 9,027 consumers around the world, and global sharing data across 900 million monthly online unique users.
"I'm seeing the pendulum swing back toward consumers being more private, taking more time to understand how to use social networks and what to say online," Gartner analyst Brian Blau told TheStreet. "In some cases, they'll be choosing completely private communication pathways to talk on, because they don't want that data to get into the hands of advertisers or anyone else."
Blau believes the trend suggests that consumers will be more apt to change their digital behaviors in 2015 to protect their privacy, and that companies, Facebook included, will respond by being more upfront about their data policies. Research supports this line of thinking as teens appear more aware than ever of the consequences of posting something online, and may even be pulling back from digital sharing altogether.
According to a fall study conducted by Northeastern University, 61% of U.S. teens ages 16 to 19 said they know a victim of online stalking or cyberbullying, and 32% indicated they posted something online that they wish they could take back. In addition, just a small minority, or 15%, said they preferred to interact with friends via social over interacting face-to-face. Meanwhile, a Camp Mobilereport from October also found that two in five (42%) youngsters ages 13 to 22 said they were sharing less online than they did two years ago. And 81% of this group feels their peers overshare online.
The other implication of social going dark is that marketers and advertisers will spend more to understand what's happening behind the curtain. What's the value of a dark share? It arguably carries more weight than a Twitter or Facebook share as it's usually directed at a personal contact such as a friend, family member, or loved one.
If you expand the definition of dark social to include social conversations obscured from view, then the implications are even greater. "Dark social is the thing that happens between younger kids and the people who need to get them, like teachers, parents, role models." Solis said. "It's the gap between kids and how they live, and everyone else."
In the realm of television, for instance, younger users are gravitating to mobile messaging applications to share content and observations in ways that marketers obviously need to understand.
"Though data about how consumers use these apps with TV is hard to come by, there is anecdotal evidence that some social media users are choosing to conduct these conversations in a more private setting," eMarketer analyst Debra Aho Williamson wrote in her "Social TV" report earlier this year. "For example, teen girls have been known to log onto a messaging service, start a show on Netflix and all watch and comment at the same time."
In essence, mobile messaging apps, and even Snapchat, are creating a "black hole" effect, sucking out social behaviors from public forums, she said. 

Commerce Goes Social
If the second half of 2014 is any indicator, then in-stream commerce is coming to a social network near you next year. Both Twitter and Facebook are experimenting with "Buy" buttons that enable users to make purchases directly from a tweet or status update. SunTrust Robinson Humphrey modeled Facebook's Buy button opportunity at around $1.5 billion a year in revenue should the social network roll out the feature more broadly. Facebook also seems to be fiddling with a way to send money to friends through Messenger.
"Social commerce is social media's dark horse," Solis said. "You have this perfect storm of ingredients coming together now that will make social commerce successful in its early endeavors in 2015, but not mainstream."
One of the more interesting applications of social commerce comes courtesy of Snapchat, which recently partnered with Square to let friends send cash to each other in the app. Snapcash, as it's called, sounds a little strange but it's one of the most mindless ways to pay a pal back for breakfast or go in with a friend on a gift.
In 2015, we'll see Twitter and Facebook expand their tests, but continue to work with hand-picked brands to showcase best-case scenarios. The year will be all about grooming and conditioning the consumer to start thinking about buying on social networks, Solis said. 
Meanwhile, Pinterest, the social network seemingly most apt for on-site commerce, has yet to introduce a one-click way for members to buy on site, but its commercial fruit seems ripe for the picking. It, too, will enter the mix in the coming year.
Pinterest averages 21 minutes per active user 18 or older in the U.S., according to a survey conducted by Cowen and Company. The firm estimates that Pinterest has a total of 73 million monthly active adult users in the U.S. And, on Cyber Monday, a Pinterest referral to a retailer's site that converted into a sale drove an average of $97.78 per order, according to IBM's Digital Analytics Benchmark Hub. Not too shabby for a network that's hardly trying.
Still, it's too early to tell whether commerce that takes place inside social networks is anything more than a fad. Social networks tend to have more subtle effects on shopping decisions, Andrew Lipsman, VP Marketing & Insights at comScore (SCOR) - Get Report , told analysts during a conference call last month.
Some evidence suggests it's just early days for the trend. According to an August poll commissioned by DigitasLBi, just 5% of U.S. adult Internet users had made a purchase on a social network such as Facebook, Twitter, or Pinterest, but 20% would consider doing so. The 5% also equated to around $14 billion in revenue. 
If trends abroad are any sign of what's to come, chat apps may prove better a conduit than a standard social network. Popular Asian messaging app WeChat has its own digital wallet, and allows for in-store payments as well as money transfers to friends. Japan's Line app, which has 170 million active users, also has its own newly released mobile payment service called Line Pay.
"What you see in China today isn't necessarily what you'll see in the U.S. tomorrow," eMarketer analyst Noah Elkin wrote on social commerce in the firm's report on digital trends for 2015. Social commerce made the firm's list of things that "might" get big in 2015 but also "might not," which pretty much sums up the reality that this is still very much a gray area.
But whether consumers want it or not, you can trust that U.S. social app-makers will be attempting more aggressively to lessen the distance between person and purchase in the year ahead.

Live Video As the New Selfie
"Live video is the new medium for self expression," Blau told TheStreet. He predicts 2015 will the year that video, live video in particular, becomes a more natural form of sharing. Specifically, live video will be the new selfie, he said.
Just as selfies are the new hip thing, even though they date all the way back to the origins of photography, live video will be the fun, cool thing to do in 2015.
Like the selfie, live video has obviously been around for several years, and has its mainstream roots in Apple's (AAPL) - Get Report FaceTime, Skype, Google (GOOG) - Get Report (GOOGL) - Get Report Hangouts, and a host of messaging apps that support video messaging or video chat. The trend, however, is evolving quickly with the growing prevalence of cameras, making it a normal behavior to stream live video while gaming or exchanging fleeting messages.
Live video is also riding the tide of another trend Solis calls "accidental narcissism," referring to the selfie generation of kids who like to see themselves while they're talking to other people. Yes, we do, in fact, like to look at ourselves, and app makers are starting to cater to the accidental narcissist.
"Right now there are a lot of apps that do video messages, but they're going to start to blur the line between delivered video and live video," Blau said. "There are already some apps where you can choose to go live now or send later."
Glide is one those apps. It's an iPhone and Android app for video texting, a.k.a sending video messages or spontaneously sharing live video with a friend or a group of friends. It feels like the 2.0 version of live video in much the same way that Instagram elevated the smartphone picture and turned it into something more. Glide has 10 million registered users in North America and is heading into the new year with $20 million in new financing.
In the year to come, live video will also become more ubiquitous inside the apps you already know and love, baked inside in such a way that live broadcasting feels like a natural extension, and is more serendipitous and fun than a pre-arranged video conference call. Snapchat, for instance, introduced live video in its chat feature rolled out in May. 
If this all sounds like deja vu, that's because early adopters have been live broadcasting from smartphones for as long as physically possible. Seven years ago, an application called Qik, eventually acquired by Skype in 2011, ushered in the first generation era of live video apps. With the prevalence of front-facing cameras, it feels like now is the appropriate time for this trend to manifest itself in a whole new way.
"Live video is not anything new, but the minute it becomes immersive, where you become part of the narrative ... it just becomes a natural way to communicate" Solis said. "It's almost like live selfies."
--Written by Jennifer Van Grove in San Diego, Calif.
>Contact by Email.