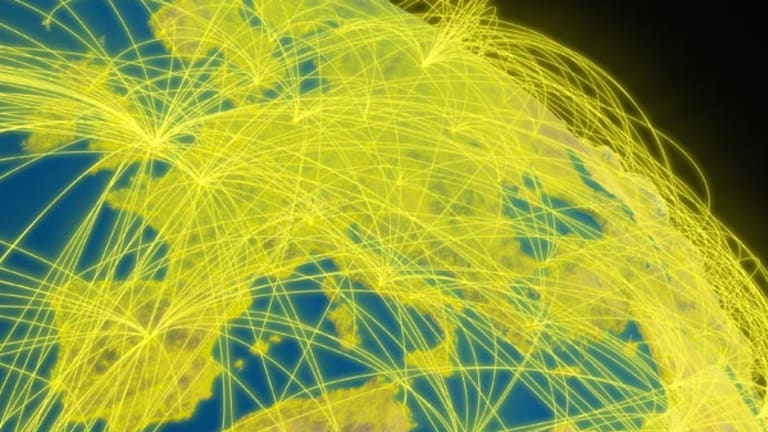 Lenovo Applies Its 'ThinkPad' Brand to New Android Tablet
Contributor Gary Krakow checks out Lenovo's first ThinkPad tablet designed especially for the enterprise.
NEW YORK (
) --
Lenovo
has done a good job at keeping the old IBM ThinkPad line as a top computer contender. The 2011 ThinkPad laptops are still top-of-the-line terrific.
So, it only stands to reason that when Lenovo created a tablet computer it would call ThinkPad it would be something special.
And this is. Lenovo was clever enough to create a tablet for the enterprise; one that business people would be proud to use. They know that
Apple's
(AAPL) - Get Report
iPad is the 1,000-pound gorilla in the tablet space so creating a device for business was a clever way to go.
And this
is
a business computer. It's loaded with dozens of apps that are useful for people who use their computer devices to make a living.
It's also one of the few tablets that dares to include an active stylus pen, an electronic pointer of sorts. You can use your finger to point or type like on any other touchscreen, but this pen actually let me input text faster than with just my finger. It also lets you hold the tablet with one hand and input quickly with the other. That could be a very big deal for you.
Otherwise, the ThinkPad tablet is similar to many other designs. Nice screen, processor speed and hardware goodies. The only drawback is that it weighs more than 1.5 pounds. It does get somewhat heavy feeling during long computing sessions.
Expect to pay $499 for a 16GB model, $569 for 32GB and $669 for 64GB.
OS: Android 3.1
service provider: none
network: Wi-fi only
screen size: 10.1-inch capacitive
screen details: 1,280 by 800 pixels touchscreen
processor: 1.2 GHz, dual-core Nvidia Tegra 2
camera: 5MP (Back)
memory: 16 - 64GB Flash storage, 1GB RAM
price: $499.99 - $669.99
arrival date: September 2011
Gary Krakow is TheStreet.com's senior technology correspondent.