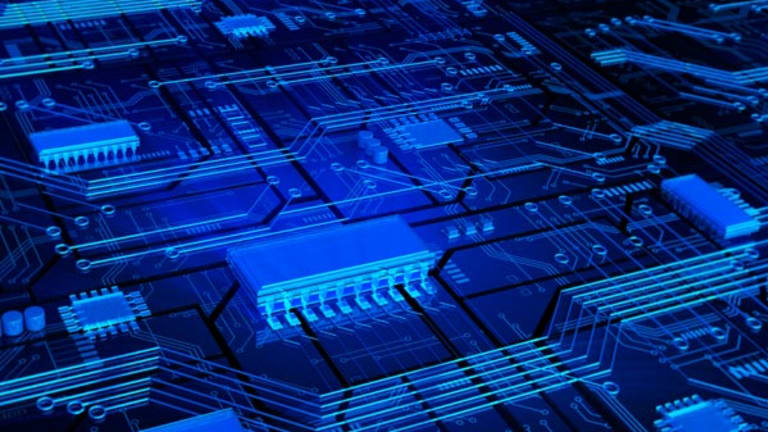 LED Bellwether Cree: Earnings Preview
Cree will provide direction on the larger LED sector as it reports after the market close on Tuesday.
NEW YORK (
) -- LED sector bellwether
Cree
(CREE) - Get Cree, Inc. Report
will report after the market close on Tuesday, and will likely be a trigger for sentiment on the volatile LED sector.
Investors will be looking for any sign of weakness to kick off another round of selling after a recent rally in LED stocks. Cree's results are certain to impact peers such as
Veeco Instruments
(VECO) - Get Veeco Instruments Inc. Report
, and
Aixtron
(AIXG)
. While Veeco and Aixtron are true competitors in the LED equipment market, all three of the stocks tend to trade as a basket based on the demand outlook in the LED sector.
In the past few months, the demand outlook improved in the LED space, and that meant big gains for all three after what had been a big fall 2010 sell off. Over the past three months, Cree shares are up 15%, Veeco shares are up 25% and Aixtron shares are up 35%. In the past six weeks, Cree shares gained 30%.
Couple the recent LED stock rally with a weak earnings report last week from the newest public stock player in the sector,
SemiLEDs
(LEDS) - Get SemiLEDs Corporation Report
, and there is probably a heightened level of trading sensitivity going into the Cree report.
Last week, SemiLEDs provided an outlook for lower than expected revenue and gross margins, and cited pricing pressure in the LED sector. Some LED analysts maintain that the SemiLEDs story was an example of an overheated initial public offering that ran into its first convenient investor exit point when it provided a weaker outlook. One analyst on the SemiLEDs conference call indicated that the weak outlook was related primarily to a niche market in the cell phone LED flash space, which has no bearing on Cree.
>>SemiLEDs Results Weigh on LED Stocks
SemiLEDs shares have fallen 37% since its report, leading Jefferies, which led the company's IPO in 2010, to reiterate a buy on the stock this week. Cree, Veeco and Aixtron all fell after the SemiLEDs report, but given their recent rally, the decline was notably small, meaning much still rides on the Cree report. SemiLEDs commentary about weak pricing will be a pressure point for Cree, or at least, a bit of data noise for Cree to stifle.
Cree doesn't have a good recent history, either, when it comes to earnings reports and their impact on trading.
As Kaufman Brothers analyst Jeff Bencik noted in a Cree earning preview, for the past three quarters Cree shares have traded up headed into earnings and then sold off once results have been reported. The Kaufman Brothers analyst writes that given the recent rally and Cree's premium, further upside doesn't seem apparent.
Cree has guided to revenue of $270 million to $280 million, in line with the consensus of $277 million. Consensus earnings call for Cree to report 58 cents per share.
Cree took a hit in recent quarterly earnings because of weakness in the backlighting market for flat panel displays. As demand lulled in the backlighting market, Cree missed revenue targets. Yet, the backlighting market has become a materially smaller part of Cree's revenue profile. While Cree doesn't break out the revenue pie, Kaufman Brothers and other analysts estimate that the portion of Cree's revenue derived from backlighting has decreased from 10% to 5%.
This means that the Cree outlook becomes more closely tied to its ability to grow the general illumination market, which is it's long-term bullish thesis anyway, but remains a market for which an adoption rate is hard to model.
Cree shares have also faced pressure based on the classic debate in technology about the onslaught of low-cost Asian supply forcing Cree into a world of diminished premium pricing for its brand and eroding margins.
Ultimately, the outlook for Cree depends on its ability to lower costs to offset price declines and maintain its healthy margin profile.
"Management has previously indicated that it was bidding aggressively on new contracts...We have already built price declines into our forecasts as CREE indicated it was negotiating lower pricing before cost reductions can be achieved," noted Kaufman Brothers analyst Jeff Bencik in his earnings preview.
This dynamic coupled with the recent pricing pressure cited by SemiLEDs may result in stalled margins for Cree. Historically, Cree has been able to reduced costs faster than price declines, resulting in gross margin expansion. However, Bencik believes current pricing pressure means Cree will only be able to maintain, as opposed to grow, its margins.
Gross margin erosion is a classic trigger to sell in the tech sector.
For this reason, the cost reduction roadmap becomes a more important factor for Cree investors and topic for its earnings call.
"CREE is betting that its move to 150 mm wafers will significantly reduce costs with production slated to start in the first calendar quarter of 2011 and ramping throughout the year. We will be looking for further details on this progress during the quarterly call...we do believe the company is moving in the right direction on pricing as the reductions should increase adoption rates going forward. The question in our mind is whether cost reductions will be made at a similar pace," Bencik wrote.
Cree shares were little changed in trading on Tuesday, up 0.3% to $63.95.
-- Written by Eric Rosenbaum from New York.
>To contact the writer of this article, click here:
Eric Rosenbaum
.
>To follow the writer on Twitter, go to
.
>To submit a news tip, send an email to:
.
RELATED STORIES:
>>SemiLEDs Results Weigh on LED Stocks
>>LED Stocks: Digging a Hole to China