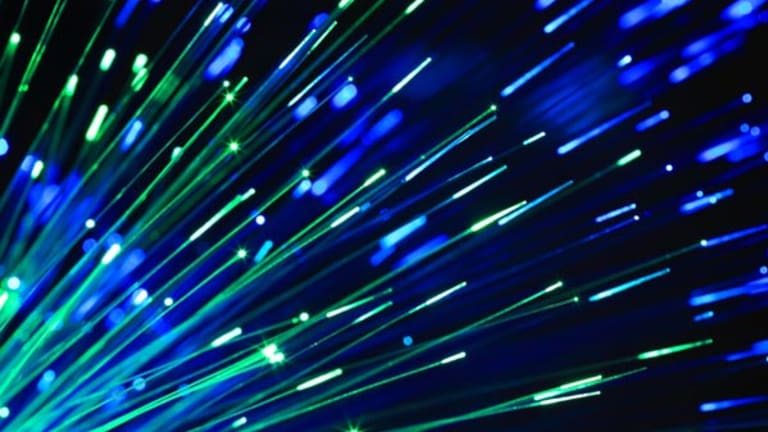 Larry Ellison and the Art of War
Oracle's Ellison may be one of tech's most combative leaders, but his maverick approach has delivered success.
REDWOOD SHORES, Calif. (
) -- As evidenced by his
at
Oracle's
(ORCL)
recent courtroom battle with
SAP
(ORCL)
, Larry Ellison never misses an opportunity to publicly trash the opposition.
The fiery Oracle boss has
Hewlett-Packard
(HPQ)
and its new CEO Leo Apotheker, who was previously in charge at SAP.
Larry Ellison, CEO of Oracle
Brash and belligerent, with a penchant for sportscars, planes and yachts,Ellison is undoubtedly one of the most colorful figures in Silicon Valley, as tech peers
Google
(GOOG)
and
IBM (HPQ) -- two of his past targets -- can attest.
The outspoken, hard-charging 66-year old is even the subject of a biography,
The Difference Between God and Larry Ellison
.
Nonetheless, Ellison is a divisive figure. Some experts have warned that his confrontational style may be
counter productive in the long-term
, but others say that this is key to both his own and his company's success.
Forbes
rates Ellison as the sixth-richest person in the world with a fortune of $27 billion.
Jeffrey Pfeffer, a professor of organizational behavior at Stanford University and author of
Power: Why Some People Have It -- And Others Don't
, told
TheStreet
that Ellison's approach runs counter to current business thinking, which he describes as the "Kumbaya" theory of leadership.
"There is all this stuff about how you have to be nice and kind, but if you look, not just at Larry Ellison, but at a lot of other people, including some very successful politicians, you find that is not always the case," he said. "
Ellison is very blunt about what he is doing, and why he is doing it -- he does not have the veneer that a lot of people have."
Pfeffer points, in particular, to Oracle's battle to acquire PeopleSoft in 2004, which was fought tooth and nail by PeopleSoft chief Craig Conway. The CEO accused Oracle of attempting to disrupt PeopleSoft's business with its hostile takeover bid and was soon embroiled in a war of words with Ellison. At one point, the Oracle boss even included
Conway's dog in a now-famous barb
. The Oracle boss eventually
Ellison even duked it out
with the European Union regulators last year over Oracle's controversial acquisition of
Sun
, railing against
that delayed the deal.
Ellison also shares some competitive traits with his close friend Steve Jobs at
Apple
(AAPL)
, said Pfeffer. "I think that both
Ellison and Jobs are people who, like all successful people, are more interested in winning than whether people like what they have done," he said.
"Ellison is a consummate competitor," said Kaushik Roy, an analyst at Wedbush Morgan, in an email to
TheStreet
. "Whether it's selling software or racing yachts, it seems he's always looking for a good fight."
And Ellison always seems to pick fights he knows he'll win. "I would say that he's an aggressive realist," explained Stuart Williams, an analyst at TBR. "He's not afraid to commit business resources to an opportunity."
With limited growth in Oracle's core database business, Ellison was quick to see the potential of the applications market, said Williams. This saw Oracle spend almost $11 billion on PeopleSoft and retail specialist
Retek
in 2005. Three years later,
BEA Systems
was bought for $8.5 billion.
Despite his combative nature, Ellison delivers results. Oracle's stock has risen more than 123% in the last 5 years. Shares of arch-rivals IBM and HP have risen 65% and 45%, respectively, while
Microsoft
(MSFT)
, whose CEO leadership has been questioned by many, has fallen more than 8%. Ellison, like his Apple counterpart, is also credited with turning his company's fortunes around, guiding Oracle out its near-catastrophic accounting problems in the early nineties.
Rebecca Wettemann, an analyst at Nucleus Research, describes Ellison's leadership style as measured and proactive, particularly around emerging technologies such as cloud computing. Ellison has noted that
will be a chip company, marking another stage in the company's metamorphosis.
"No one can argue with results -- Oracle has become one of the biggest and most profitable companies in the world," added Wedbush analyst Roy. "In the process, Ellison has made his share of enemies, but that has not necessarily given Oracle a combative corporate culture. Most employees of Oracle that I know are not as combative as Ellison is perceived to be."
As is the way, Oracle's battles continue. The database giant is
for alleged patent and copyright infringement related to the Android operating system. And Oracle has made great play recently of its attempts to
who Oracle has said is purposely staying away from HP's northern California headquarters -- outside the court's jurisdiction.
(Incidentally, Apotheker told
TheStreet
Monday that he was physically at HP's headquarters in Palo Alto, moderating the company's fourth-quarter earnings conference calls.)
Charles King, president of Pund-IT research, acknowledges that Ellison has enjoyed great success, but says that this may have gone to his head. "Ellison may simply be too wealthy and powerful (and hold too many Oracle shares) for anyone to rein him in," he explained, adding that his belligerence could be extremely damaging Oracle's long-standing partnership with HP.
Not everyone, though, agrees that Ellison needs to tone it down. "When you meet Larry Ellison, he's a very shrewd, but still outspoken, businessman," said TBR's Williams. "He knows what he has to do, day-to-day, to run his business."
Brad Zelnick, an analyst at Macquarie Securities, adds that Ellison's aggressive approach has helped Oracle bridge competitive gaps in its products. "This has culminated in a truly competitive portfolio today -- both by acquisition
and
organic development and integration."
Larry Ellison has not yet responded to
TheStreet's
request for comment on this article.
--Written by James Rogers in New York.
>To follow the writer on Twitter, go to
http://twitter.com/jamesjrogers
.
>To submit a news tip, send an email to: