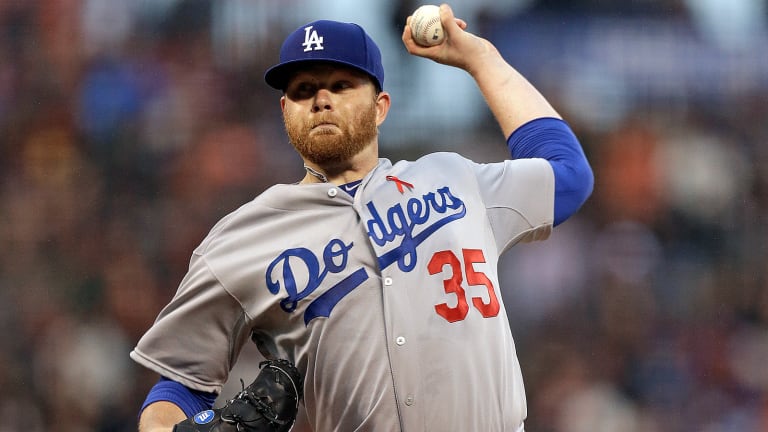 L.A. Dodgers Fans Not Getting Home Run With Charter-Time Warner Cable Deal
Lengthy federal, local regulatory reviews may delay opening day for TV fans until next year.
LOS ANGELES (TheStreet) --The waiting isn't likely to end anytime soon.
Most Dodgers fans in Los Angeles will have to wait until next year, at the earliest, to watch their beloved team on Time Warner Cable's (TWC) SportsNet LA despite Tuesday's announcement that Charter Communications (CHTR) - Get Free Report plans to acquire the company in a $55 billion stock and cash deal.
The problem for is regulators must rule on Charter's bid for Time Warner Cable, and that review process isn't likely to conclude until the start of next year's baseball season.
Comcast (CMCSA) - Get Free Reportfailed to win regulator approval to buy Time Warner Cable, a torturous process played out over 14 months. While Comcast shareholders were certainly disappointed by that turn of events, so were L.A.-based viewers of Dodgers games. 
This year's season, which ends in October, is a lost cause, says Laura Martin, entertainment and internet analyst with Needham & Co., LLC.
"Forget the federal review, which will take a long time, the companies need to get approval from each of the many local franchises where they provide cable service before this deal can be completed," says Martin.
The Dodgers currently are playing in their second season under the $8.35 billion, 25-year deal they signed in 2013 for Time Warner Cable to carry their games. Only Time Warner Cable, Bright House Networks and tiny operator Champion Broadband carry SportsNet LA, which requires an operator to pay a hefty $4.90 a month fee.
That leaves about two thirds of LA area fans without access to most Dodger games. Charter services about 638,000 subscribers in California, according to its financial filings, and has large operations in the LA area.
Resolving the impasse is sure to be a high priority for Time Warner Cable's new owners as its SportNet LA continues to lose money and subscribers for failing to carry Dodgers baseball games. Charter and Time Warner Cable said they hope to complete their deal by the end of 2015.  It's unlikely Charter would carry the channel before the deal is completed, Martin says.
Martin figures this deal has an 80% chance of closing and that Charter, of which cable billionaire John Malone'sLiberty Broadband (LBRDK) - Get Free Report owns a 25.8% stake, wouldn't have agreed to a $2 billion breakup fee if it were concerned about approval.
SportsNet LA, in an e-mailed statement, said that "Charter is committed to carrying SportsNet LA as soon as possible. We're excited for Charter customers to enjoy the network's games and in-depth programming."
Dodgers fans would surely like that as well.
If the deal does close, LA baseball fans could get SportsNet LA by the beginning of the next baseball season, for which spring training games start in March, Martin added. A merged company, which would carry a hefty debt load, would likely lower the sports channel's price to lure other TV operators to carry the channel, she added.
SportsNet LA, which is owned by the Dodgers and operated by Time Warner Cable, reaches about one-third of LA's 6.8 million TV homes. Satellite operators DirecTV (DTV) and Dish (DISH) - Get Free Report, which together serve about 31% of the market, have refused to carry that channel, citing its price tag.
Industry experts have said in the past that TWC lost $100 million in its first year due to SportsNet LA. TWC won't comment but has said it won't take a write down as a result of the sports channel.
A SportsNet representative didn't immediately respond to a request for comment.
This article is commentary by an independent contributor. At the time of publication, the author held a position in CMCSA.