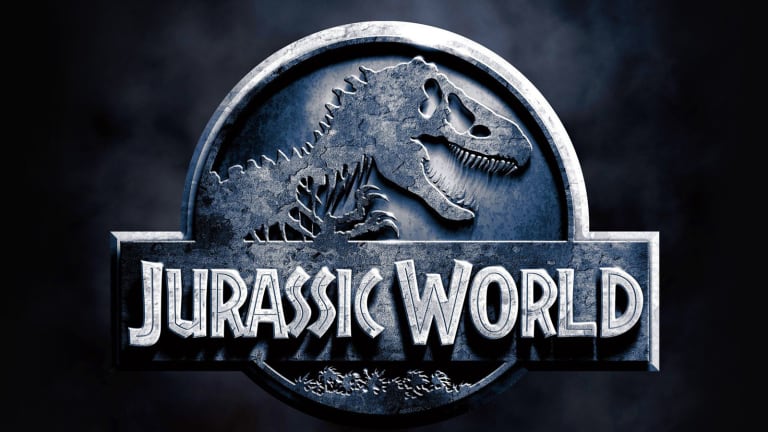 'Jurassic World' Success Makes These 7 Box Office Bombs Look Even Worse
As we applaud the wild success of dinosaurs at the box office this weekend, let's recall some recent movies that studios hoped would be blockbusters, but instead were simply busts.
NEW YORK (TheStreet) -- Jurassic Worldroared into theaters this weekend, setting a record for the only movie to ever top $500 million around the world during its opening weekend. It also dethroned Disney's (DIS) - Get Walt Disney Company ReportAvengers: Age of Ultron as the film with the second-highest opening weekend in the United States.
With so much buzz around this dino-packed, theater-stuffing thriller, it might be easy to forget about the hit-or-miss nature of the movie industry. Universal, a branch of Comcast (CMCSA) - Get Comcast Corporation Class A Report and the studio behind Jurassic World, has also set records for some of the biggest box office bombs.
Studios often share the profits with theaters in a 50-50 split, meaning movies have to double their production budgets at the box office before their studios start making money.
Keeping that in mind, here are some of the most notable movie flops from recent years.
Battleship (2012)
Budget: $209 Million
International Gross: $303 Million
Estimated Studio Losses: $57.5 million 
Universal learned that making movies based on classic board games may not be the best idea after Battleship failed to lure theatergoers in 2012. Singer Rihanna and supermodel Brooklyn Decker starred in the movie directed by Peter Berg in which  Navy crew members battle aquatic aliens firing peg-based ammunition.
With a plot like that, it's not hard to see why Battleship was a flop.
Sahara (2005)
Budget: $130 Million
International Gross: $119 Million
Estimated Studio Losses: $70.4 million 
Clive Cussler penned a bestseller with his novel Sahara in 1992. A part of the Dirk Pitt series, Sahara made its silver screen debut in 2005 with results that failed to live up to the novel. A blurb from the DVD cover called the movie a cross between James Bond and Indiana Jones.
Looking at the box office numbers, it's more like Paramount's (VIAB) - Get Viacom Inc. Class B Report movie adaptation just got lost in the desert.
Treasure Planet (2002)
Budget: $140 Million
International Gross: $109 Million
Estimated Studio Losses: $85.2 million
Joseph Gordon-Levitt voiced the troubled teen protagonist in Treasure Planet. His sidekick was a floating pink blob, and the goal was a literal planet full of riches left by a multi-eyed space pirate.
Disney is known for its ability to squeeze money from its box office brands, but the studio failed to find the hidden riches with this one.
Green Lantern (2011)
Budget: $200 Million
International Gross: $219.9 Million
Estimated Studio Losses: $90.1 million
Green Lantern followed Ryan Reynolds as he flew across the galaxy battling the evil of fear itself. The movie was released at the beginning of the recent superhero movie boom, but critics were not impressed, giving the movie a 39/100 on Metacritic.com.
As far as the motto for the Green Lantern goes, this will definitely be remembered as more of a blackest night than a brightest day.
R.I.P.D. (2013)
Budget: $130 Million
International Gross: $78.3 Million
Estimated Studio Losses: $90.9 million
Ryan Reynolds had another otherworldly disappointment with R.I.P.D. After being gunned down during a police raid, Reynolds' modern cop joins Jeff Bridges to fight undead crime as a member of the Rest In Peace Department. Critics again gave Reynolds a low score, this time a measly 25. He is set to star in yet another superhero tale, playing Deadpool in the upcoming movie by the same name.
Time will tell whether or not he can bring his next science fiction title into the realm of the living.
47 Ronin (2013)
Budget: $175 Million
International Gross: $151 Million
Estimated Studio Losses: $99.5 million
Keanu Reeves leads a group of samurai on their path to avenge their master's death in 47 Ronin. The 2013 movie was a critical failure, earning only a 21 on Metacritic.com. The Western take on a classic Japanese samurai movie did not serve its material well, and Reeves was unable to use his training from The Matrix to pull this one out of the box office rabbit hole.
John Carter (2012)
Budget: $250 Million
International Gross: $284.1 Million
Estimated Studio Losses: $108 million

John Carter, an American Civil War hero transported to a Mars-like planet, is played by Taylor Kitsch, famous for his role in Friday Night Lights. Kitsch becomes a prisoner of the towering alien race inhabiting the planet, and is forced to fight for them in their own alien civil war.
In a battle for box office success, it would seem better to side with the dinosaurs than with extraterrestrials.