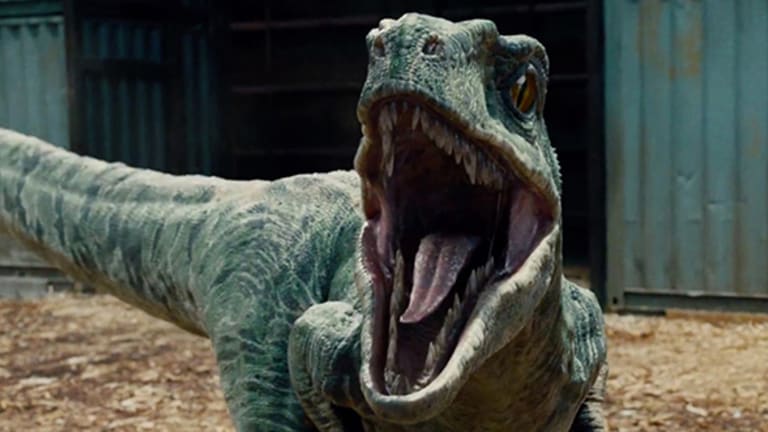 'Jurassic World' Boffo Opening Gives Comcast New Revenue Jolt to Chew On
Two years after overhauling its studio, cable-operator Comcast has Hollywood's hottest move group.
NEW YORK (TheStreet) -- Scarcely two years after Comcast (CMCSA) - Get Report overhauled its Universal Pictures Studios, the cable-TV operator's film division is the hottest in Hollywood.
The massive $208.8 million opening weekend for the dinosaur-disaster film Jurassic World, the biggest weekend opener ever, is also Universal's fifth film to generate ticket sales of more than $100 million since Christmas, which gives the studio four of the year's seven top films, according to film-tracking site Box Office Mojo. Worldwide, the film's gross has reached $315.3 million, according to Universal.
Jurassic World is the year's third-best selling film so far, behind Walt's Disney's (DIS) - Get ReportAvengers: Age of Ultron and Universal's Furious 7, which generated $1.5 billion in worldwide ticket sales, including $350.7 million in domestic theaters since its April 3 opening.
Shares of Philadelphia-based Comcast were rising 0.3% to $58.42, extending its 12-month gain to 11%.
Jurassic World is likely to bolster results at NBC/Universal. The division includes the NBC broadcast network, which has struggled due to lower ratings. Revenue at the unit fell 4% in the quarter ended March 31 to $6.6 billion. Jurassic World's box-office sales should also boost operating income at NBC/Universal, which has historically contributed less to Comcast's bottom line than its broadband and pay-TV services. While sales at NBC/Universal accounted for 37% of Comcast revenue in the first quarter, the unit contributed 29% of profits.
In 2013, Comcast fired its studio chief Adam Fogelson after releasing the costly bomb R.I.P.D. That misstep came on the heels of outsized cost overruns for the Samurai film 47 Ronin, which went on to flop after Fogelson left Universal. Ironically, Fogelson approved the films that are now hitting big for Comcast's movie business.
Comcast CEO Brian Roberts acknowledged at an investor conference in 2012 that the company would take a writedown at the NBC/Universal unit in part because of Battleship, the alien invasion film based on the Hasbro game. The film cost more than $320 million to make and market.
With the Jurassic Park franchise returning to movie theaters after a 14-year absence, Universal will be able to generate new revenue from a line of Jurassic World toys that it licenses to Hasbro (HAS) - Get Report, including those based on the film's giant killer dinosaur, Indominus Rex. Universal likely will create promotions to sell DVDs, streams and TV sales of the first three films in the Jurassic Park series.
Universal's theme parks in Hollywood, Orlando and Japan have Jurassic Park rides, restaurants and gift shops.
After Fogelson left, Comcast replaced him with long-time executive Jeff Shell, who was heading Comcast's foreign operations. Under Shell, the studio has stepped up the exploitation of its library of older films, resulting in Jurassic World, Furious 7 and Picture Perfect 2, the sequel to the 2012 film Picture Perfect. Picture Perfect 2 has collected $170 million in domestic ticket sales this year.
Comcast has two more sequels to major hits in the pipeline this summer: Ted 2, starring Mark Wahlberg and a foulmouthed computer-generated teddy bear, and the animated film Minions, based on characters from its two Despicable Me films.
This article is commentary by an independent contributor. At the time of publication, the author held CMCSA and DIS.