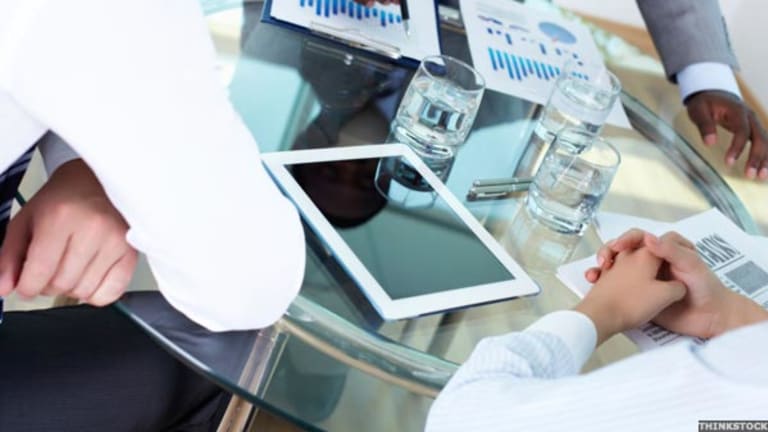 Juniper's Luster May Be Waning
Analysts are wondering if Juniper, which posts second-quarter results after market close, can keep exploiting Cisco's weakness.
SUNNYVALE, Calif. (
) --
Juniper
(JNPR)
, which reports second-quarter results after market close Tuesday,
as rival
Cisco
(CSCO)
struggles to get its house in order. Analysts, however, are starting to question whether Juniper can keep riding Cisco's crash.
"Juniper did have this darling status
on Wall Street," said Catharine Trebnick, an analyst at Avian Securities. "But I would say that the glimmer is getting a little dull."
Just a few months ago, the networking firm posted crazy switch revenue growth of 37% year-over-year. Cisco, in contrast, saw its switch sales slump 9% during its recent fiscal third quarter.
Juniper also
unveiled its QFabric technology
, which it touts as a revolution in data center networking.
Avian's Trebnick, however, said that QFabric is actually starting to slow Juniper's growth. "On the switching side, they are losing a lot of momentum because
of QFabric," she said, noting that switch purchases are being delayed until the product is fully rolled out. "Some enterprises are waiting for the complete QFabric product set, and that's putting pressure on Juniper's EX switch sales."
Investors have also been spooked by recent
cautious comments from Juniper
CEO Kevin Johnson about government spending and the impact of the Japanese earthquake on the company's supply chain. The remarks at last month's Bank of America Merrill Lynch U.S. Technology Conference precipitated a major sell-off of Juniper shares, which are now down more than 22% over the last 3 months.
"I think that right now, it's just a tough environment," said Avian's Trebnick, noting
from
AT&T
(T)
and
Verizon
(VZ)
, which are both major Juniper customers. "AT&T increased its CAPEX
spending by a billion dollars, but Verizon reiterated that
its wireless spending in the second half of the year will be down -- you can't point your finger at a benign spending environment."
Not everyone, though, thinks that Juniper is gearing up for a tough second quarter. "We expect Juniper to report a solid quarter despite recent investor jitters," said Simona Jankowski, an analyst at Goldman Sachs, in a recent note. "IT spending in the second quarter remained on track and carrier demand strengthened."
Analysts surveyed by Thomson Reuters are looking for Juniper to report second-quarter revenue of $1.15 billion and earnings of 38 cents a share, compared to sales of $978 million and earnings of 30 cents a share in the prior year's quarter.
Impact of Cisco's Eventual Comeback
As for Juniper's ongoing battle with Cisco, analysts say that the
is slowly getting back onto its feet. Cisco is currently in the throes of a
, and some analysts hint that its switch business could
turn the corner
next year.
"My understanding is that Juniper puts significant price pressure on Cisco in competitive situations," said Henry Dewing, an analyst at tech research firm Forrester, in an email to
TheStreet
. "
But give Cisco a year to work through their restructurings, and that may not hurt Cisco as much."
Avian's Trebnick told
TheStreet
that Cisco is also fighting fire with fire when it comes to pricing pressure from the likes of
HP
(HPQ)
and Juniper. "Cisco is dropping prices finally -- they are being very aggressive in the channel," she said, citing recent checks with resellers. "They don't want to lose share."
"It's only going to get uglier in the Ethernet networking space," added Kaushik Roy, an analyst at Merriman Capital, in an email to
TheStreet
. "
But it's hard to predict how long Juniper can keep pressuring Cisco, because too much price erosion hurts every vendor."
Juniper is nonetheless still seen as an
attractive stock
as it prepares to report its second-quarter results, thanks in part to its
product pipeline
and track record of strong execution.
Shares of Juniper were gaining 25 cents, or 0.82%, at $30.92 in morning trading Tuesday.
--Written by James Rogers in New York.
>To follow the writer on Twitter, go to
http://twitter.com/jamesjrogers
.
>To submit a news tip, send an email to:
.