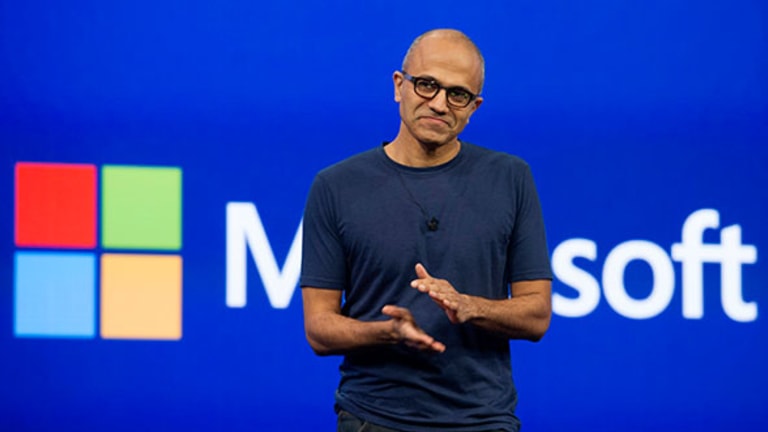 Microsoft's Latest Restructuring Continues a Three-Year Transformation
Much like restructurings announced in 2013 and 2015, today's shakeup is meant to curb the software giant's notorious internal turf wars.
Since the summer of 2013, shortly before Steve Ballmer announced he was stepping down as CEO, Microsoft (MSFT) - Get Free Reporthas carried out a series of executive shakeups meant to both create business divisions operating along functional lines (engineering, sales, HR, etc.), and put an end to Microsoft's infamous turf wars between major business units. The leaders of those units often viewed each other as rivals rather than co-workers.
A 2011 org chart cartoon mocking Microsoft's internal turf wars. Source: Manu Cornet.
Last year, the software giant overhauled its engineering/R&D operations to feature three groups in charge of, respectively, Windows and hardware, enterprise software and the Azure cloud platform, and productivity apps and Internet services. This year, it's launching a reorg that decentralizes the management of activities such as sales, marketing and operations.
Central to this shakeup is the departure of COO Kevin Turner -- he's leaving to become the CEO of trading firm Citadel Securities -- and the handoff of his responsibilities to five other execs. Turner, considered a CEO candidate before Satya Nadella got the job in early 2014, oversaw 51,000 Microsoft's employees (over 40% of the company's total) and was responsible for sales, marketing, operations, retail stores and IT.
Two execs previously reporting to Turner, Judson Althoff and Jean-Philippe Courtois, will take over many of the functions in the Sales, Marketing, and Services Group (SMSG) formerly run by Turner. Others will go to marketing chief Chris Capossela, strategy chief Kurt DelBene and CFO Amy Hood. Nadella asserts the changes will "more deeply integrate the current SMSG organization into the rest of Microsoft and form one unified senior leadership team," as well as empower local teams to make decisions based on customer needs.
There are already signs that Microsoft's attempts to create a more collaborative business culture are paying dividends on the R&D front. The speed at which the company's HoloLens augmented reality headset has been brought to market -- development kits began shipping earlier this year -- is seen as evidence that Microsoft's long-term R&D teams are now working more closely with engineering teams to commercialize new technologies.
Likewise, the company's recently-launched Bot Framework, which lets developers add AI-powered chatbot services to their apps, required the collaboration of Microsoft's long-term R&D, Developer Experience and Bing teams. In addition, the company's business app overhaul, announced yesterday, includes the integration of those apps with Office 365 and other products -- something that wouldn't have been possible without collaboration between different product teams.
With its newest restructuring, Microsoft is betting non-engineering teams will see similar benefits as traditional barriers between them are taken down.