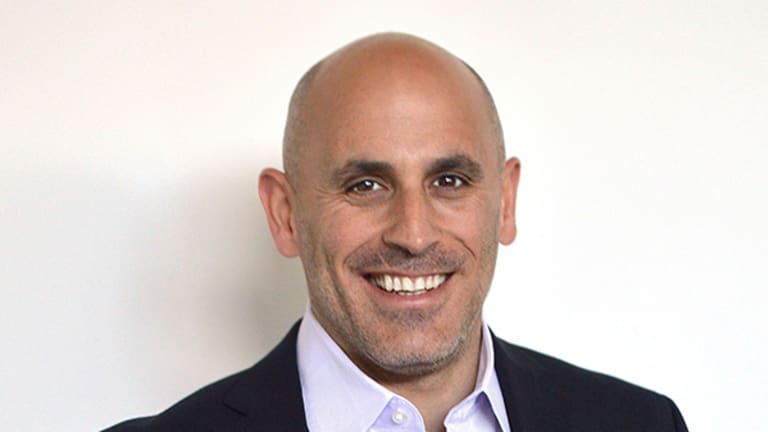 Amazon Rival Jet.com Finally Launches: Here's What CEO Marc Lore Told Us
Marc Lore finally unveiled his e-commerce start-up Jet.com after nearly a year of buzz and hype.
Updated from July 13 to add new funding reports.
NEW YORK (TheStreet) -- Marc Lore finally unveiled his e-commerce start-up Jet to the world, after nearly a year of buzz and hype. Before launching the general public, Jet already raised $220 million in funding, received tons of media attention, and was confirmed to offer some of the lowest prices for goods on the Internet, even lower thanAmazon (AMZN) - Get Free Report.
The idea behind Jet is sort of an Amazon meets Costco (COST) - Get Free Report, where users will pay $50 a year to gain access to super-low prices. Jet offers dynamic pricing so that consumers pay less if they order multiple products from the same retailer, or if they waive returns or use a debit card, for example.
Jet is reportedly working through some major losses, according to The Wall Street Journal, having spent $40 million hiring employees and pledged $100 million to advertising. Plus the company has been subsidizing consumer costs with free trials as well as spotting shipping costs for a third-party retailer when a product isn't actually hosted in Jet's inventory.
Nonetheless, Lore claims the company still has $185 million in funding in the bank, and the Journal is reporting that Jet may be piling on even more funding and is in talks to raise hundreds of million dollars by the end of the year.
Jet has worked out some kinks through an eight-month trial period for "Jet Insiders," and it is finally ready to open the gates and welcome in all consumers. Lore has set big goals, pledging to reach $20 billion in revenue and 15 million users by 2020, so following the full launch, the start-up will have a lot to live up to.
We took a visit to Jet's new Hoboken, N.J., headquarters on July 10 to see how things were going in advance of the launch. The excitement is definitely building. By the entrance to the office, a screen shows real-time statistics, like average order amount for the day ($84.51 on that Friday), total orders for the day (209), largest order for the day ($1,484.57), total sales for the day ($30,151.03), total users (78,934) and a countdown to launch day.
We sat down with Jet CEO Marc Lore and checked in on the company. Here is a lightly edited transcript of that interview.
TheStreet:How has the Jet Insiders trial been going? Have you gotten any feedback from users?
Marc Lore: People are doing what we had hoped they would do, which is build bigger, smarter baskets, and they're saving money as a result. So we're really happy with that. We're really happy that most people seem to be repeating. I couldn't really ask for much more at this point.
It's going to be a completely different game once we ungate it. It's not the people that pre-signed up -- it'll just be people that maybe heard of it for the first time. So it'll be interesting to see how they view it, too, without having been in the know and reading the press.
TST: Are you thinking of ways to onboard new customers and hold their hands?
ML: We've done so much testing, and it used to be much more difficult in earlier prototypes, but we've gotten to a place where it is simple and streamlined. Just product and price, and yes, the price changes. But every time you search for something, the price is the price, it may have changed from the last time, two products ago, but it's just product price. You want to change your payment method, fine. Waive returns. But it's not hitting you like a smorgasbord at once.
TST: This is not the first time you've started a business. What have you learned from your time starting Diapers.com? 
ML: It's all about the people. That's what you quickly learn after you do a couple companies, is that that's your biggest asset. And if you want to hire great people, you've got to create a great culture both to recruit and retain people.
TST: What is that culture you're targeting?
ML: The culture is really about empowering people and trying to create an environment that's based around three core values and principles: transparency, trust, and fairness.
I'm trying to replicate the culture that most start-ups have in the early stages. Why are people so excited to work for a start-up and make very little money in the early days and as the company grows it kind of loses that? [In the] early days of a company you feel so connected to the people running the company, you see the vision, you understand the strategy, you feel the greater purpose, and I think people love that feeling of being empowered and knowing how you connect to the vision.
That's what we're trying to replicate here on a larger scale. We're super open with information, we share the board decks with everyone in the company, the management team doesn't have an office or even a desk, we just roam around and communicate with people, trying to keep them connected to what's going on. We're trying not to have a lot of the typical processes and procedures you would have in a typical corporation. We have a fair comp structure, everyone's going to know what everybody's making. We have crazy high signing authority for people. There's no noncompetes, no nonsolicit agreements.
We trust people and they feel better about the company and wanting to give it their all.

Jet's headquarters in Hoboken, N.J.
TST: With Diapers, did you feel like you had a hard time maintaining that feeling?
ML: What I learned was you have to really get that culture set early. We had, and most companies have, 10 different values, and by definition if you have 10 they're not core. You have to pick. I would say 3 is optimal.
Even though we had a good culture at [Diapers' parent company] Quidsi, you can just see over time as the company grew it started to grow unwieldy. We weren't able to maintain it, and it went in a direction that, looking back, you wish it wouldn't have.
TST: How do you mitigate the risk of having your employees go to other companies and take what you're doing?
ML: There's pros and cons to every strategic decision. That is one of the drawbacks, is that there are going to be people that will abuse the system, and that's just a byproduct of having this type of culture. But my belief is that the positive elements of that culture outweigh the drawbacks.
TST: Has it been hard getting investors on board with your open philosophy?
ML: I would never really get into that level of discussion with them. I would get into core values and that we're about empowering people and consumers and investors. I say, You want to see how we live our values? Well, we've created this iOS app called Jetstream, an app specifically created for investors that's going to give you real-time access to all our financial information, and they're like 'Oh my God.'
TST: Are you concerned at all about going up against a giant like Amazon?
ML: The market is so big. There's room for multiple players, and we're just going out to the market with a very specific message about spending $50 a year to save hundreds, with a dynamic pricing engine that allows consumers to save if they shop smarter.
We're just going to stick to that. We're going to spend a lot of money in marketing to tell that story on TV. It's easy to get distracted with what every competitor is doing, and I just think as long as we execute and deliver on what we said we were going to do, there will be millions of people shopping, and we'll have a nice company.
TST: Do you have any more fundraising plans?
ML: When you're a start-up, you're always fundraising. There's been a lot of buzz and investors want to talk to us, so we've been talking to investors. But we have plenty of money in the bank, so we're not looking to raise any money today. [Our cash burn is around] $4 million a month. We've still got like $185 million the bank. We're in good shape.