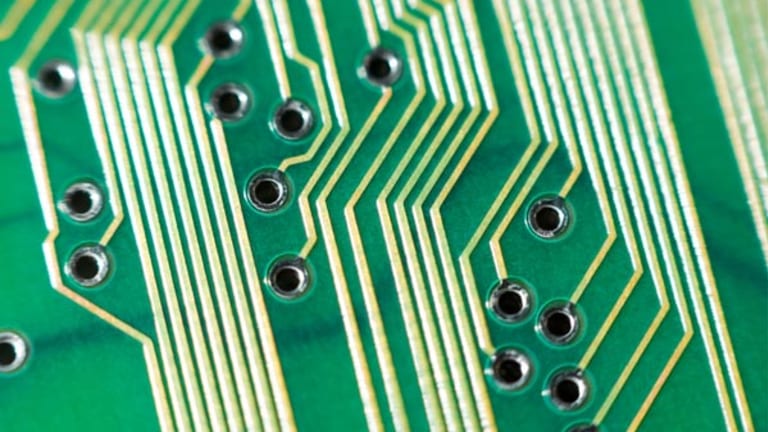 Japan Yahoo! Phone Works Out Great for Google
The main catch of the Japan Yahoo! Phone is that it's powered by Google's Android, with minimal upside for Yahoo!
The following commentary comes from an independent investor or market observer as part of TheStreet's guest contributor program, which is separate from the company's news coverage.
NEW YORK (
) -- Once upon a time, long long ago,
Yahoo!
(YHOO)
was a real contender in the Internet search market. Those days passed with the rise of
(GOOG)
. Yahoo!'s search capabilities have now been handed over to
(MSFT)
via a Yahoo!-Bing search agreement where Bing powers search results on Yahoo!.
But PC-based Internet searches are passé. Mobile search is the new gold rush and once again, Yahoo! is left looking up to others when it comes to delivering a technology platform. This time it's Google instead of Microsoft.
Yahoo! Japan is launching a "Yahoo! Phone" in Japan that is powered by Google's Android mobile phone platform. While Yahoo! tries to make the most of its dominant position in Japan, it's hard to forget that the company faces serious challenges in the U.S. market and that even the success of a Yahoo! phone will mean little for the core Yahoo! business.
Why Japan?
You may be wondering why Yahoo! is launching its Yahoo! Phone in Japan. It turns out that Yahoo! Japan is the dominant search player in Japan. Yahoo! Japan accounts for a significant portion of Yahoo!'s "strategic investments". As shown in our breakdown of Yahoo!'s value below, strategic investments account for about 36% of our near
$17 Trefis price estimate for Yahoo!'s stock
. The Trefis price is currently about 30% above the market price.
Decline in Western Markets Forced Yahoo! Eastward
With Yahoo! steadily losing out in both search and display ad segments in the U.S., the company is steadily moving toward Asia-Pacific where its markets are still relatively intact. With the Yahoo! Phone, it intends to provide pre-installed Yahoo! services such as Yahoo! Japan Home, Yahoo! Japan Auctions and Yahoo! Loco (Yahoo!'s location-based service), which should enhance traffic for Yahoo!'s content.
Google Benefits, Upside for Yahoo! Is Minimal
The main catch of the Yahoo! Phone is that it's powered by Google's Android. In many ways, this is a stark reminder that Yahoo! must rely on the expertise of its competitors to promote its own content and services and in the process is helping to evangelize Google's Android platform. While the Yahoo! Phone might provide Yahoo! with increased traffic, the positive impact for Yahoo! shareholders will be minimal.
See our full analysis for Yahoo!
Like our charts? Embed them in your own posts using the
.
This commentary comes from an independent investor or market observer as part of TheStreet guest contributor program. The views expressed are those of the author and do not necessarily represent the views of TheStreet or its management.