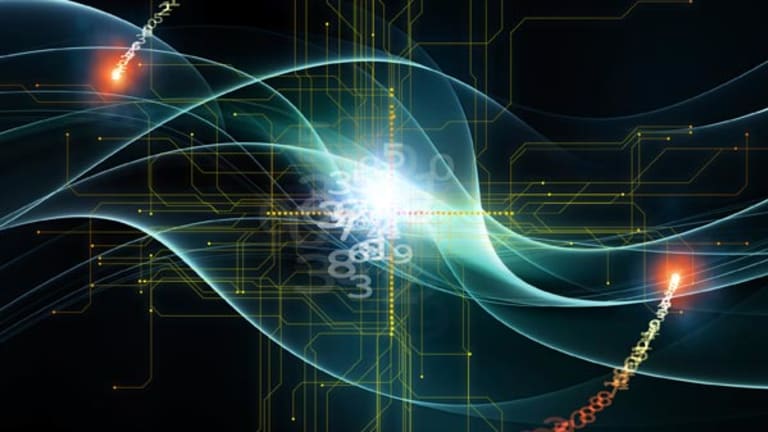 Publish date:
E-Reader Price War: How Low Can It Go?
The e-reader market continues to be flooded with new models, but analysts wonder if more inclusive tablet devices will take over. As a result, companies are slashing prices to stay relevant. Here's the latest e-reader devices and price cuts.
The e-reader market continues to be flooded with new models, but analysts wonder if more inclusive tablet devices will take over. As a result, companies are slashing prices to stay relevant. Here's the latest e-reader devices and price cuts.
NEW YORK (
) -- Is the e-reader dead?
With the rampant success of
Apple's
(AAPL) - Get Apple Inc. (AAPL) Report
iPad, which allows users to not only read books but browse the Internet and watch videos, investors fear that the end of devices used solely for reading is imminent.
Forrester Research estimated in September that Apple has sold 5 million iPads since its launch on April 3, while
Barnes & Noble
(BKS) - Get Barnes & Noble, Inc. Report
has sold just 1 million of its Nook e-reader devices since its introduction last year.
Chatter of new tablets running on
Google's
(GOOG) - Get Alphabet Inc. Class C Report
Android system are constantly popping up, and
Dell
(DELL) - Get Dell Technologies Inc Class C Report
recently launched its five-inch Streak tablet, with plans to roll out a 10-inch version next year.
Still, about 6 million e-book readers will be sold this year, up from 3 million in 2009, according to Forrester Research. It also estimates that the e-book market will hit $500 million by the end of the year.
But in order to stay relevant makers of e-readers have decided to woo shoppers with price.
Read on to see the latest price cuts and moves in the e-reader war.
Amazon's Kindle
Amazon's
(AMZN) - Get Amazon.com, Inc. Report
Kindle was one of the first e-readers to catch on in the market back in 2007. Spearheading the e-reader trend gave Amazon some pricing power, but as new devices roll out it has been forced to play the pricing game.
Only hours after Barnes & Noble slashed the price on its Nook, Amazon said it would reduce the price of the Kindle by $70 to $189. Then at the end of July, Amazon once again cut the price on its entry-level Kindle, introducing a new basic Wi-Fi-only model for just $139, which at the time made it the cheapest e-reader among major brands. Amazon also offers the Kindle DX for $379 from original price of $489.
In comparison, when the first Kindle debuted in 2007, it was priced at $399, and by last year dropped 35% to $259.
Amazon continues to remain mum on exactly how many e-readers it has sold, only saying it is in the millions. On Monday, the company said sales of its latest generation of Kindles has already outpaced total Kindle sales in the fourth quarter last year.
Analysts expect Amazon to sell between 5 million and 6 million units of the Kindle this year.
Amazon also revealed in its second quarter that sales of e-books outpaced that of hardcovers for the first time.
Forrester Research says Kindle holds about 60% of the U.S. e-reader market share. It also touts the largest e-book store.
In an effort to expand its reach, Amazon began selling the Kindle in
Target
(TGT) - Get Target Corporation Report
to reach a broader audience, and on Aug. 31 said
Staples
(SPLS)
will also carry the device, and
Best Buy
(BBY) - Get Best Buy Co., Inc. Report
will stock Kindle on its shelves for the holiday season.
Amazon has also developed a Kindle application for the Droid, leaving some questioning if shoppers will purchase the device if they can get it on their mobile device.
Barnes & Noble's Nook
Barnes & Noble
(BKS) - Get Barnes & Noble, Inc. Report
unveiled its color version of the Nook as it tries to capture shoppers who are unsure about purchasing an Apple iPad.
The Nook Color, which features a seven-inch touchscreen, is retailing for $249, half the cost of an entry-level iPad. The new device can be used to view color content, including video files.
While Barnes & Noble's e-bookstore doesn't offer many books that have color content, it has built out a library of 12,000 children's chapter books, interactive color kids' picture books, and will also sell digital magazines and newspapers that have color graphics.
Nook Color also offers a some extras, with web surfing capabilities, access to e-mail, games and listening to music. But the device does not utilize e-ink and is significantly more limited in the number of apps it offers, compared with the iPad.
The device will begin shipping on Nov. 19.
This is Barnes & Noble's latest attempt to remain competitive in the e-reader space. Earlier in the year the book seller took to slashing prices on the devices, reducing the original Nook to $199 from $259, and introducing a Wi-fi only Nook for $149.
Aside from Barnes & Noble stores, shoppers are also able to purchase the Nook at
Best Buy
(BBY) - Get Best Buy Co., Inc. Report
.
Barnes & Noble claims to own about 20% of the e-book market.
Forrester estimates that Barnes & Noble will sell 2 million Nook units by the end of the year.
Sony's Reader
Sony
(SNE) - Get SONY GROUP CORPORATION SPONSORED ADR Report
announced a new version of its e-reader on Sept. 1 -- but while its competitors are lowering prices, Sony refuses to join the price war.
The e-ink device will be thinner, lighter and offer more features than the original device. The five-inch Pocket Edition will sell for $179, the standard Touch Edition is going for $229 and the larger seven-inch Daily Edition is priced at $299.
Sony comes in at No. 2 in the e-reader world, with a 35% market share, according to Forrester, but is fighting neck-and-neck with Barnes & Noble to retain that slot.
Borders' Kobo
Borders
(BGP)
is offering some limited time offer on its e-reader devices ahead of the holiday season.
Until Oct. 31, shoppers can save $30 on select readers and receive free online shipping. Borders is also offering a $25 gift card with the purchase of its Velocity Micro Cruz tablet purchase, free e-books when you pre-order the Kobo and 20% percent off e-reader accessories.
Borders Velocity Micro Cruz, which is Android supported with a seven-inch color display screen, is now available for pre-order for $299.99.
The book seller slashed the price on the Wi-fi Velocity Micro Cruz e-reader by $30, retailing for $169.99, while its Kobo e-reader is now $99.99 from $129.99.
The Kobo originally retailed for $149.99 before Borders lowered the price to $129.99 on Aug. 31.
"We're committed to making it as easy as possible for all Borders customers to enjoy e-reading," CEO Mike Edwards, said in a statement after lowering the price on the Kobo. "As the demand for e-readers grows, we believe it is important to provide accessibility to a variety of devices. By reducing the price of our best-selling digital devices, we're enabling even more Borders customers to purchase e-readers at a great value."
The company unveiled its Kobo 2 on Sept. 29, adding Wi-fi access. The original model had a Bluetooth sync, but users still needed to plug in the device in order to download content.
The Kobo 2 is $10 higher than the first model, but is still competitive with similar devices from rivals
Amazon
(AMZN) - Get Amazon.com, Inc. Report
and
Barnes & Noble
(BKS) - Get Barnes & Noble, Inc. Report
.
Borders also offers the Aluratek Libre reader for $99.99 from $119.99.
Back in May, Edwards said he expected prices of e-readers to keep falling. "The lion's share of the e-reader business will be under the $200 price point going into the fourth quarter," he said on a call with analysts.
Borders has been trying to play catch up in the digital shift. It only started shipping its e-reader devices on June 17, and just launched an e-bookstore this summer.
--Reported by Jeanine Poggi in New York.
>To contact the writer of this article, click here:
Jeanine Poggi
.
>To follow the writer on Twitter, go to
.
>To submit a news tip, send an email to:
.