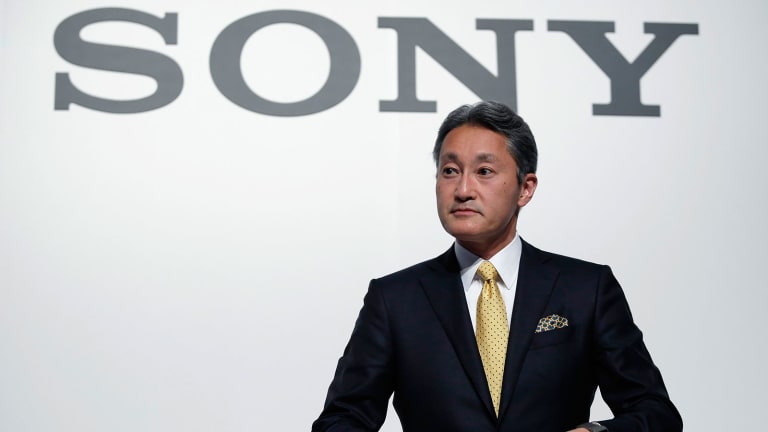 Is Sony Going to Lead the Virtual Reality Revolution? — Tech Roundup
Sony impresses the VR community at the GCP NEXT conference, Google's still fighting for more market share in the cloud and Tivo is reportedly in merger talks with Rovi.
Deutsche Bank (DB) analysts say they had high expectations for virtual reality going into the GCP NEXT conference in San Francisco, and that those expectations were exceeded. 
Most sessions were standing room only and according to Deutsche Bank, the "show-stopper" this year was Sony undefined .
While the possibilities are truly endless, VR does have its own set of problems. For one, it has a limited availability as many are just for developers at this point. Second, the price is simply too high for most consumers. 
That is, until now. Sony's PSVR is just $399 -- and surprisingly, is profitable for the company at that price point. While HTC's Vive and Facebook's (FB) Oculus VR property are thought to have the most extensive and best VR platform so far, Sony has the most experience at bringing gaming systems and platforms to market. 
With VR technology on the cusp of going semi-mainstream, it isn't just a handful of players getting involved. Not that long ago, Alibaba (BABA) entered the race, Star Wars VR went from fantasy to reality, and Microsoft (MSFT) threw its hat in the ring. And that's just the tip of the iceberg. 
Shares of Sony closed at $25.47 Thursday, down 0.39%. 
Sticking with the GCP NEXT conference, the event brought about news of one of Silicon Valley's biggest: Alphabet (GOOGL) . The company's push into the cloud is not going unrecognized, as clearly the tech titan is not okay with sitting behind the pack in this particular race. 
The company announced that it plans to allow users more enterprise-focused features. Google also introduced Cloud IAM, which according to the product page, "lets you manage access control by defining who (identity) has what access (role) for which resource." 
In other words, administrators can limit access to just certain people.
While the updates may seem negligible, it's just one step in helping Google catch up to some of its peers, like Amazon (AMZN) and Microsoft. Google has the tech community on watch, as it recently won some of Apple's (AAPL) business away from Amazon, and signed onHome Depot (HD) as well.
Deutsche Bank analysts, which have a buy rating and $1,080 price target on the stock, noted that Google is clearly committed to building out its cloud and data center business. They also reasoned that while Google cloud is cheaper compared to Amazon Web Services, the tech giant is unlikely to enter a price war.
Shares of Alphabet closed at $754.84 Thursday, down 0.36%. 
Is TiVo (TIVO) for sale? As rumors have it, the company is reportedly in talks to sell itself to Rovi undefined , sending shares of the former up more than 20% on Thursday. Rovi shares are down 2% on the news. 
"Shareholders of TiVo would receive a combination of cash and stock," according to the New York Times. Currently, shares of Tivo are valued at roughly $750 million (after Thursday's big rally), but the merger price hasn't been determined. 
It appears as though TiVo shareholders would own approximately 30% of the newly combined entity. Neither company is very large, with Rovi's market cap standing at $1.7 billion. 
Despite the takeover chatter and subsequent rally, shares of Tivo are still nearly 20% below its 52-week high of $11.40. 
The tie-up between the two would mean a lot in the patent world, with both companies owning more than 6,000 patents.
Tivo closed $9.45 Thursday, up 23.37%. Rovi closed at $19.81, down 1.3%.
This article is commentary by an independent contributor. At the time of publication, the author held no positions in the stocks mentioned.