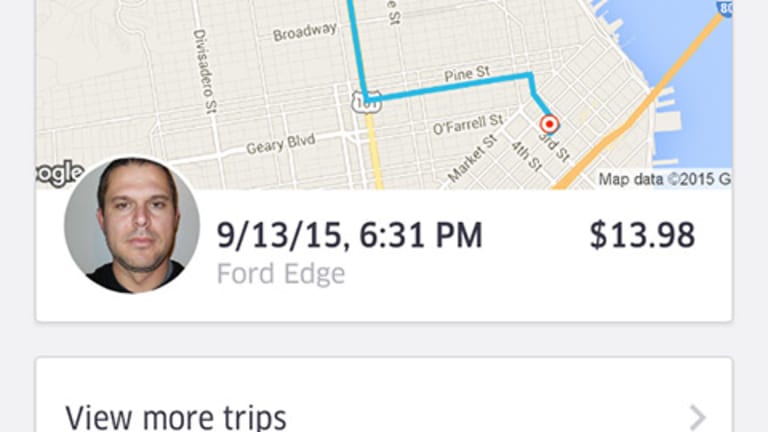 Is Silicon Valley Actually Too Big to Fail? Depends On Who You Ask
Logic suggests that a company with hundreds of millions in the bank can't fail, but there's no guarantee.
NEW YORK (TheStreet) -- Too big to fail is a phrase used to justify infusing corporations with large sums of cash in order to keep them operating. Yet as Silicon Valley has grown in size and in importance, can the phrase also be applied to heavily capitalized start-ups?
The answer is yes, but only to a point.
The reason why these less-than-crucial firms, at least when compared to General Motors (GM) , Goldman Sachs (GS) or Fannie Mae, can be considered too big to fail is not because the country and economy needs them to continue operating, but because their coffers are bulging with enough funding to get them through hard times.
"There is a lot of validity to this thesis. There are a handful of start-ups that have enough money to ride out any business pivots or economic blips," said Robert Johnson, executive director of the New York Venture Capital Association.
There is still the matter of whether the business model itself will endure and if money alone can save the day, Johnson said. A company like Uber could find itself in trouble, despite its investment, if a single tier one city, such as New York, pulls out and starts a domino effect, with other cities then refusing to allow the business to operate and ruin the business. Uber's latest round of fund raising last December garnered $1.2 billion raising the company's overall valuation to more than $41 billion. The company has raised $5.9 billion in funding to date (counting Goldman Sachs among its investors), according to CrunchBase.
However, a firm like Knewton, an educational technology company that has created an adaptive learning software platform to personalize educational content, may be more sustainable given its business model. That model is less risky than a company such as Uber. Knewton has raised $105 million to date. 
Chris Reim, of Community Development Venture Capital Alliance, disagreed with the general idea saying no amount of money can guarantee success, and that it is no longer necessary to pour huge sums into a company. He pointed out that in the 1990s a big bank roll was required because a brute force approach was needed to succeed, but that is no longer the case.
Some of the larger amounts raised, and lost, back in the day were $800 million by the grocery-delivery site Webvan, $50 million by online pet supply store Pets.com and $35 million by Flooz.com. Flooz attempted to create an online currency similar to bitcoin.
Brian Model, managing partner at Stonehenge Growth Equity Partners said there is also the flip side to this scenario investors need to consider -- being careful to not invest in an over-capitalized company.
Pouring money into a company that had a great idea or looked good on paper proved disastrous for many, but today the fear is not that the company will blow its funding on in-office massages and foosball tables.
"If you raise too much capital you get stuck in the trap of having too high an expectation for your return. The extra money may help you survive, but it makes it harder to get the same return," Model said.
Reim agreed with that sentiment. "I am not a fan of companies with a big war chest," Reim said. "Being overcapitalized can hinder your return. Why give $8 million instead of $4 million," adding that the more money put into a company means that firm has to generate that much more revenue in order for the investor to see the same level of return.
There's also the question of when a company raises too much money if it has too much hype surrounding it.
Bill Gurley, general partner at Benchmark, has recently made some comments surrounding outstretched valuations on private companies.
At the South By Southwest conference in Austin, Tex. (a conference which caters towards tech and media), Gurley said that even companies that reach a $1 billion valuation before their IPO, which he dubbed "Unicorns," could find themselves in trouble if there is a turn in the market. Gurley is an investor in Uber.
Model took a slightly different angle saying initially hype can be a plus as it helps raise money, but in the long-run an investor has to look at a company's value proposition before making a decision..
Although investors are now living in an age of huge capitalization Reims and Model noted that the environment for investing now is much better than it was 15 or 16 years ago.
"A lot of discipline returned to the market during the recession. Now there is a flight to quality with fewer deals and more money," Reim said.
However, doing a direct comparison between the current class of venture capital-backed companies and those from the 1990s is not possible right now, Johnson said. Speaking specifically on the New York City start-up boom, Johnson said another three years of data needs to be in the books before the class of 2011 companies can be compared in an apples-to-apples fashion to those from the 1990s. It takes most startups at least six to seven years to have an exit and the big NYC startup boom only took place over the past five years or so, he said.
"It feels different to me today. Entrepreneurs are not as crazy with their own money as they were back then," Johnson said. "Now they are spending on better talent not on frills, and investors will now hold some money back until they see some revenue traction."
This article is commentary by an independent contributor. At the time of publication, the author held no positions in the stocks mentioned.