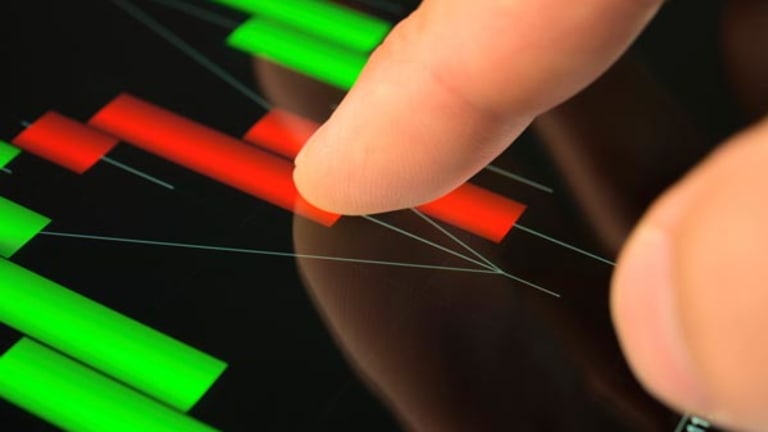 Is Amazon Biting Off More Than It Can Chew?
Amazon used to just sell books. Now it's butting heads with heavy hitters such as Apple, Wal-Mart, Netflix, and Gilt Groupe.
NEW YORK (
) -- From
Apple
(AAPL)
to
Google
(GOOG)
,
Wal-Mart
(WMT)
and
Gilt Groupe
,
Amazon
(AMZN)
looks set to fight a complex, multi-front war in its search for fresh revenue.
Reports also circled last week that the online retail giant could be targeting
Netflix
(NFLX)
with a new standalone, subscription-based video streaming service.
Amazon's Instant Video service is currently a free part of its Amazon Prime unlimited shipping program, which costs $79, but the company may be looking to spin it off.
The move would pit Amazon against yet another competitor as it pushes further away from its core business and deeper into the digital content space, leading some to question whether the company is picking too many battles.
"You could view Amazon that they're getting into a lot of businesses at once and the natural question is 'are their hands too full that they'll lose sense of their core business?'" said R.J. Hottovy, a Morningstar analyst.
And while Amazon may be investing aggressively in tablets, servers and warehouses for the long haul, it's unclear how long it will take for the company's investments to pay off.
Amazon's return on invested capital -- a way to determine how efficiently the company has allocated its capital to generate returns -- fell to 16% during the first nine months of 2011, compared to 26% in the same period a year prior.
As Amazon prepares to report fourth-quarter earnings on Tuesday, analysts are also expecting profit margins to decline as a result of its spending.
Barclays Capital analyst Anthony DiClemente predicts Amazon's operating margins will drop to 0.4% this quarter, down from 3.7% in the same period last year.
And while revenue is forecast to grow 40% to $18.2 billion, the company is expected to report earnings of 19 cents per share, down significantly from its year-ago earnings of 91 cents per share.
Profit margins will continue to be squeezed as Amazon invests in new businesses, analysts say.
Here's a look at just a few of the companies--both large and small--Amazon is going up against.
APPLE
With its 7-inch screen, $199 price tag and lack of features like a camera and microphone, Amazon's Kindle Fire
isn't generally seen as a worthy replacement for the more expensive, 9.7-inch iPad
.
But Amazon could be looking to compete head on with Apple if it releases larger versions of its tablet with 8.9-inch and 10.1-inch screens,
as it's widely speculated to be working on
.
If true, Amazon would likely try to undercut Apple on price, while Apple would position the iPad as a more upscale tablet with greater content and features than the Kindle Fire.
"If Amazon does get a larger-format tablet into the market in the next couple quarters, as is speculated, then you would have a product that would be in direct competition to the iPad," Caris & Co. analyst Scott Tilghman previously told
TheStreet
."You could increase screen size, move beyond WiFi to a 4G LTE-connected device, and of course, Amazon already has the content ecosystem in place
GOOGLE
Google is reportedly prepping a tablet this year to compete against the Kindle Fire--despite the fact that Amazon's tablet runs on Google's Android operating system.
The device could arrive this spring, according to reports, and would be priced similarly to the Kindle Fire.
Besides the tablet space, Google could be going after Amazon in e-commerce too. The search giant may be developing a service that lets consumers buy goods online and then receive them within a day for a subscription-based fee--similar to Amazon's Prime service.
GILT GROUPE
Last year, Amazon took on the flash sales market with its Gilt Groupe competitor called MyHabit. The site holds daily sales from designers for up to 60% off the original price, like its rivals.
But while Amazon has touted its existing relationships with hundreds of brands that it has cultivated across its network of sites including Zappos, Endless and Shopbop to build its inventory for MyHabit, the site has been criticized by some for its lack of well-known designer names compared to its rivals.
WAL-MART
While Amazon is currently outpacing Wal-Mart as the Web's e-commerce leader, the mega-retailer is squarely focused on changing all that. Within the last year, Wal-Mart has aggressively tried to boost its online presence, and just last week named a new head of its global eCommerce business. The company also started a new unit called WalmartLabs intended to bolster its sales through social media and mobile.
Although it's estimated that Wal-Mart's e-commerce business is only about a tenth the size of Amazon's, the company is dead set on capturing some of its market share.
"Wal-Mart has a greater sense of urgency to make sure they have the right people in place to compete against Amazon," said Wayne Hood, an analyst with BMO Capital Markets. "They could try to undercut Amazon on price and offer delivery options like in-store pickup to compete," he said.
--Written by Olivia Oran in New York.
>To follow the writer on Twitter, go to
.
>To submit a news tip, send an email to:
.