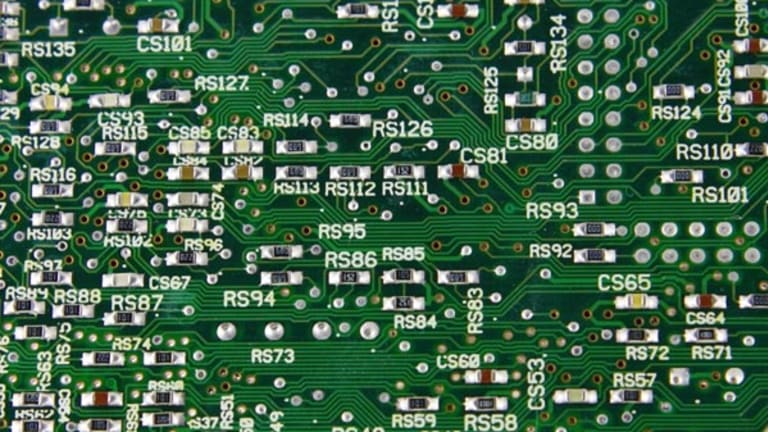 Investors Aren't Buying Cisco's Optimism
Cisco chief John Chambers' cautious optimism fails to lift the tech sector.
Cisco's
(CSCO) - Get Cisco Systems, Inc. Report
cautious optimism failed to lift tech stocks Thursday.
The networking gearmaker posted solid April quarter results and even guided sales slightly above analysts' targets for the current quarter. But investors -- already stressed by federal tests on the largest U.S. financial firms -- didn't get the sense that Cisco, or for that matter tech sales overall, were done bottoming.
Cisco chief John Chambers offered encouraging words about the business conditions his corporate IT equipment customers late Wednesday. After months of declines, Chambers said some customers were seeing "stabilization." That sentiment certainly sounds familiar, since half-a-dozen tech shops recently reported
.
But despite the eye-popping 30% and 40% order declines from year-ago levels in some areas of Cisco's business, Chambers told analysts on an earnings call Wednesday that the deterioration that been dragging down business was "leveling off."
Critics might call that hopeful, at best.
Some analysts draw their own picture of Cisco's order declines.
In a research note Thursday, Broadpoint AmTech analyst Mark McKechnie plots the steep drop.
Year-over-year order growth began to slow from the mid-teens in 2007, to 10% in July 2008. Then growth stopped. By October, orders fell 5%, and fell 14% in January, according to McKechnie. Cisco now reports that orders fell 25% in April.
Chambers told analysts on an earnings conference call that he saw a "leveling out and consistency in February, March and April." So order rates could be bottoming at a 25% level of decline, but the trend over the past year suggests otherwise.
Chambers, it should be noted, is a skilled public speaker and a dogged optimist.
His view on tech is almost like Ronald Reagan's view on economics -- prosperity trickles down.
Chambers sees big companies as the world's rich citizens, and what's good for the big tech spenders is good for the rest of the sector. While Chambers knows the value of a little caution, he also knows too much caution can cause tech spending to pause, contributing to the slump that people feared.
As one of the information-technology industry's biggest cheerleaders, Chambers tailors his message to tech customers as well as investors. And in the absence of real order recovery, Chambers opted to put a positive spin on his own guesswork.
Asked if the worst was over, Chambers said: "I don't want to read too much or too little into it but it feels better, a pretty fair amount better, versus just a quarter ago."
Investors were wise to tune that out, but hopefully IT equipment buyers took away the right message.
Not that there's anything wrong with an optimistic approach, but it seems that Chambers operates under the premise that wishing it were so, is a big part of making it so.