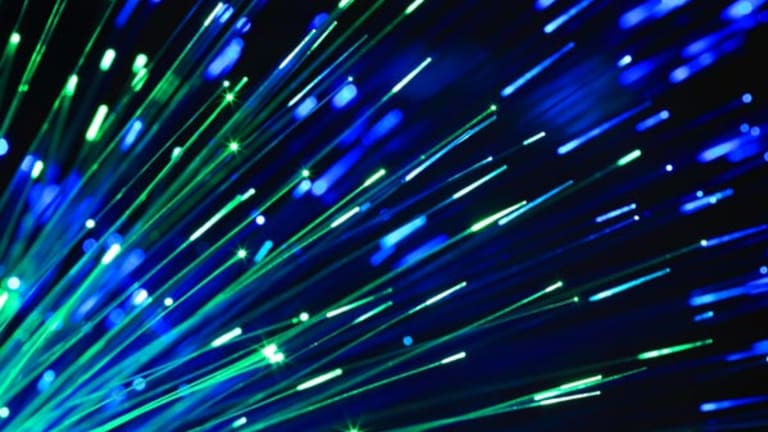 Intuit CEO Talks Earnings, Tech Bubble
The CEO of Intuit talked to <I>TheStreet</I> about earnings and the renewed enthusiasm for young technology companies.
NEW YORK (TheStreet) -- With investor interest devoted to the huge LinkedIn (LNKD) IPO Thursday, there wasn't the usual love for Intuit (INTU) - Get Free Report, the tax prep and financial software provider that posted solid third-quarter numbers after the bell.
Although the company grew its profit and sales by 20% and 15% respectively -- tax season is historically Intuit's strongest season -- Intuit's shares dipped more than 3% in the after-hours session Thursday and opened down 2% Friday, due to the company's conservative fourth-quarter guidance.
Intuit said it expects revenue of $567 million to $587 million, while most analysts want to see $587.2 million.
"This was a very difficult year for analysts to be able to
make sense of," said CEO Brad Smith, in an interview after the bell Thursday. "Last year, there were some one-time events in the fourth quarter that aren't recurring -- for example, we divested a lending business that's no longer in our revenue stream -- which makes it look like we're having a less good quarter this year. That's not the case."
Intuit books about 90% of its annual earnings in the quarter that coincides with tax season, and the rest of the firm's third-quarter numbers reflected that: Intuit reported a $688 million profit, or adjusted earnings of $2.33 a share on sales of $1.85 billion, versus the $2.27 on revenue of $1.82 billion that analysts were expecting.
Intuit shares are up more than 62% over the past 12 months, thanks primarily to the company's success pulling in a younger, more connected clientele by offering online and mobile device versions of its popular software. Units of TurboTax, perhaps the company's best-known brand, were up 11% for the quarter, with TurboTax Online units up 18%.
"85% of small biz revenue comes from services other than QuickBooks desktop; it's coming from Intuit's Web site ... online and payroll are driving the growth in this business, and
online is where we're focusing our investment," said Neil Williams, Intuit's CFO, on the company's third-quarter conference call Thursday.
To that end, the 28-year old Intuit is keeping up with its younger, sexier Silicon Valley neighbors as it continues to embrace tech's hottest themes and trends, including mobile device applications and smartphone payments. "The next chapter of connected services
for us is mobile computing, where we're aggressively marketing and growing our customer base and transaction volume," said Smith on the call.
Earlier this year, the company unveiled its SnapTax app for smartphones, which allows taxpayers who use 1040-EZ forms to file their taxes via their iPhone or Android smartphone. The company has also created technology using near-field communication (NFC) that allows small businesses to process customers' credit card information with a tap of their smartphone.
At the close of the call with
TheStreet
, Smith reflected on the renewed enthusiasm for young tech that was
with the LinkedIn IPO.
"It's hard to say if we're in a bubble or not.
LinkedIn, Groupon are companies that are generating real revenue and profits -- they're generating this network effect where the more customers you have, you create more business opportunities; they're adding value to society," he said. "I see Silicon Valley companies including ourselves coming out of this recession stronger than we went in -- the talent wars are heating up, and you can create your own future if you're building products that matter."
--Written by Maggie Overfelt in New York.
>To follow the writer on Twitter, go to
http://twitter.com/maggieoverfelt
.
>To submit a news tip, send an email to:
.