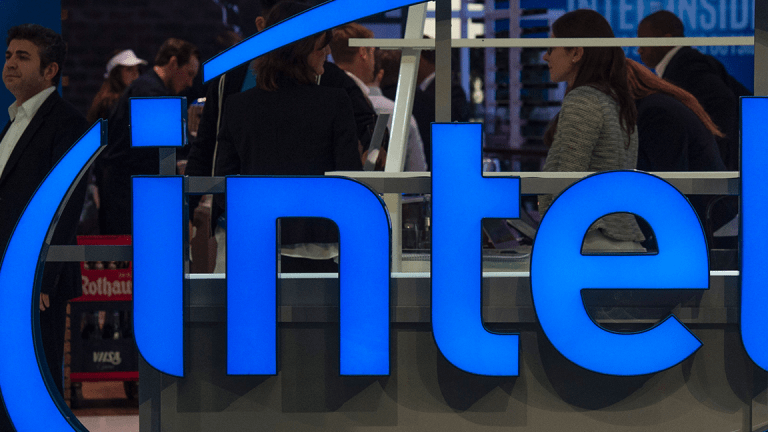 Intel Gets Trampled After Former Bull Turns on Company
Northland Capital had a positive rating on Intel just two months ago.
Intel Corp. (INTC) - Get Report  shares fell 3.2% on Tuesday after analysts at Northland Capital Markets downgraded the stock to "underperform" almost three months after publishing a bullish note on the tech company. 
Northland analyst Gus Richard likened the company to a battleship that is unable to maneuver in a timely enough manner to keep up with a changing economic landscape. 
"Intel maneuvers like a battleship. It takes forever to turn the ship and even longer to change momentum. In addition, Intel threw the captain overboard six months ago and it remains to be seen if the new leader is Lord Nelson or Captain Queeg," Richard wrote. 
Earlier this year, former Intel CEO Brian Krzanich resigned due to an improper relationship with an employee. Former CFO Robert Swan has been the interim CEO since. 
Richard sang a slightly different tune in September when he upgraded the stock to "market perform" with a $46 price target. Richard upgraded the stock in spite of the fact that he saw "few near-term positive catalysts" ahead for the company. 
The one specific area Richard was bullish on previously was the company's Mobileye unit due to its "significant lead in autonomous vehicles." Richard estimated that the unit is about two years ahead of its closest competitor. 
Intel fell $1.03 to $49.10 as of about noon New York time on Tuesday.