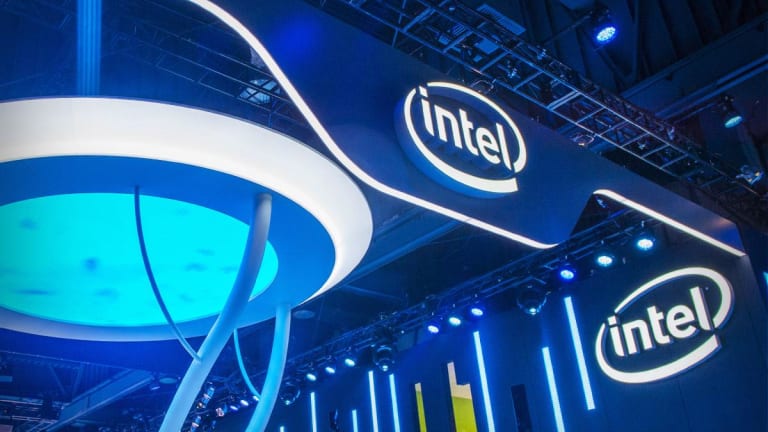 Intel's Reported Server Chip Plans Look Pretty Aggressive
Amid tougher competition from AMD, Intel plans to roll out new server CPUs at a very rapid pace, assuming a leaked partner slide is accurate.
While the 3-year sales, margin and earnings outlooks that Intel  (INTC) issued at its May 8th Investor Day were pretty downbeat, there was a silver lining: The chip giant outlined a heady roadmap for rolling out new CPU platforms and complementary products, as well as for commercializing more advanced manufacturing processes to build those products with.
Now, a leaked slide detailing Intel's server CPU plans -- courtesy of an April Huawei presentation -- suggests that Intel may have been slightly underselling its product launch plans, at least as far as its data center offerings go.
In line with expectations, the slide suggests Intel will launch the first Xeon server CPUs relying on its delayed 10-nanometer (10nm) manufacturing process node -- they'll leverage a microarchitecture known as Ice Lake -- in Q2 2020. However, the slide also suggests Intel will launch Sapphire Rapids, a microarchitecture expected to leverage a more refined 10nm process, in Q1 of 2021. In addition, a microarchitecture known as Granite Rapids, which (judging by Intel's Investor Day comments) is likely to rely on Intel's next-gen 7nm process node, is meant to launch in Q1 of 2022.
The slide also indicates that Sapphire Rapids and Granite Rapids will be accompanied by the launch of more advanced versions of Intel's Optane next-gen memory. At its Investor Day, Intel said Sapphire Rapids is due in 2021, but didn't say when in the year it would arrive. Likewise, the company promised an unnamed "Next Gen" microarchitecture would arrive in 2022, but didn't get more precise than that.
It's still up to Intel to deliver on its aggressive launch schedule, of course. But in the event that it does, Sapphire Rapids and Granite Rapids should do much to strengthen Intel's hand as it battles a resurgent AMD (AMD) . In mid-2019, AMD plans to launch its second-gen Epyc server CPUs, which (with the help of an advanced Taiwan Semiconductor (TSM)  manufacturing process and a revamped CPU core architecture) are promised to deliver twice the performance per CPU socket as AMD's first-gen Epyc CPUs, which launched in mid-2017. In addition, AMD CPUs featuring fresh manufacturing process and CPU core advances are expected in 2020, with another refresh possibly arriving in 2021.
With some help from a broader chip stock selloff, Intel's stock is now down 24% since the company issued disappointing Q2 and full-year guidance in its April 25th Q1 report, and 11% since its 3-year outlook was issued on May 8th. Though it wouldn't be surprising to see Intel's shares remain under pressure in the near-term given Wall Street's worries about its sales and earnings outlook through 2021, the bad news is arguably now priced in, given the company's existing competitive strengths and its aggressive product launch plans.