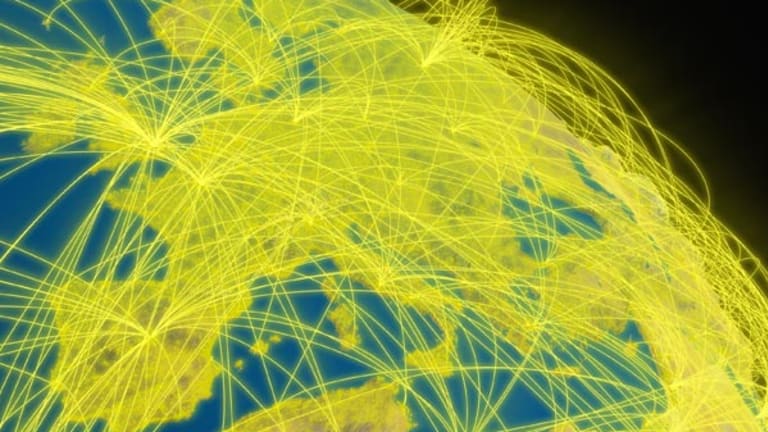 Intel Exposes Weak Enterprise Spending
Intel's strong third-quarter has glossed over a still-weak enterprise spending climate
SANTA CLARA, Calif. (
) --
Intel's
(INTC) - Get Free Report
may have been
welcomed
as evidence of a
economy, but a closer inspection of the chip giant's numbers suggests that there is still some way to go.
Despite strength in its consumer business, Intel acknowledged that overall enterprise spending remains weak and predicted that this trend could continue into the fourth quarter. "The lights have been out for quite a while" for desktops and notebooks, according to Intel CEO Paul Otellini, during a conference call lateTuesday.
As the world's largest chipmaker, Intel's comments on the enterprise market offer valuable insight into the true state of business spending. The company's Digital Enterprise Group, for example, generates more revenue than its Mobility Group, and businesses are clearly still nervous about spending money.
During the third quarter, the Digital Enterprise Group brought in revenue of $4.9 billion, down from $5.3 billion in the same period last year. Intel's Mobility Group generated revenue of $4.1 billion, down from $4.7 billion in the third quarter of 2008.
Even in a tough business spending environment, however, there are positives, and Otellini pointed to strength in the server market and a potential uptick linked to the imminent launch of
Microsoft's
(MSFT) - Get Free Report
operating system.
According to Otellini, Intel's Nehalem processor will be a strong profit driver in the coming quarters, a trend that at least one analyst also predicts.
"We expect new server sales launches based on the Nehalem processor, combined with delayed server upgrades in 2009, to drive server sales higher in 2010," wrote Goldman Sachs analyst David Bailey, in a note released Wednesday.
Enterprise spending may still be weak, but it is at least improving, according to analyst firm Jefferies & Company. "
Intel's Enterprise Group revenue was up 13% quarter-over-quarter, better than our estimate of 12%," wrote Jefferies & Company analyst Adam Benjamin, in a note released Wednesday.
Investors certainly warmed to Intel's numbers, and the company's shares rose 55 cents, or 2.68%, to $21.04 Wednesday, outpacing the broader tech market, which saw the Nasdaq rise 0.96%.
The tech bellwether, which competes with
AMD
(AMD) - Get Free Report
and
Texas Instruments
(TXN) - Get Free Report
, also issued bullish fourth-quarter guidance when it posted its fourth-quarter results, further fueling talk of a tech recovery.
Goldman Sachs, however, maintained its neutral rating on the processor giant. "Despite the robust fundamentals, Intel's stock remains expensive at 18 times our estimate of normalized EPS and we see limited upside from here given peaking margins and what is likely to be the start of an inventory build in Q4'09," wrote James Covello, in the analyst firm's note released Wednesday.
-- Reported by James Rogers in New York