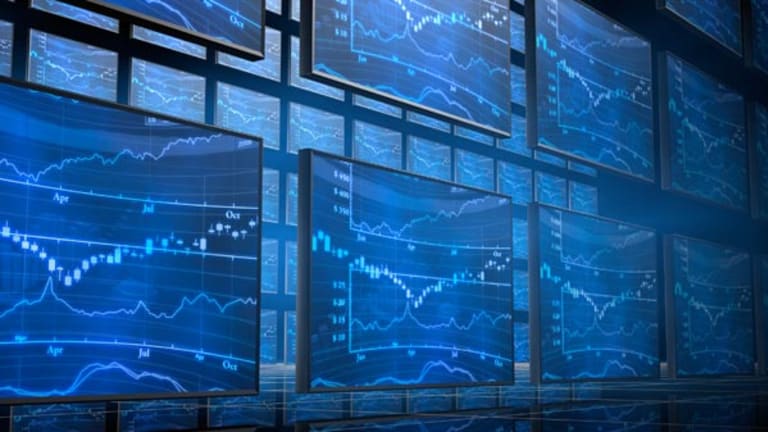 Santa Clara, Calif. (TheStreet) -- Next Tuesday, when Intel (INTC) - Get Intel Corporation (INTC) Report reports its second-quarter results, forward-thinking investors will be looking for news about Moorestown, the company's 1.5-GHz smartphone chip that was supposed to launch in handsets this year.
Intel, the world's largest chipmaker, is practically non-existent in the mobile marketplace. The company said earlier this month that it hopes to have Moorestown running in smartphones early 2011, but by waiting so long, Intel is leaving a huge market wide open to the competition. According to research firm IDC, more than 54 million smartphones shipped worldwide in the first quarter of 2010. That figure grew by 56% compared to the same quarter in 2009.
Currently,
ARM Holdings'
(ARMH)
processors are found on nearly 95% of mobile phones, said the company; its chips run on almost every prominent smartphone.
For its part, Intel believes its processors will eventually attract hardware vendors and out-perform the competition, thanks to Moorestown's graphical and efficiency prowess. While some analysts agree -- "We expect Moorestown to outshine competitive offerings along those vectors," Morgan Stanley analysts recently wrote -- not all think it's going to be an easy battle for Intel.
>>Why AMD is One Tech Stock to Watch
In-Stat analyst Jim McGregor recently told
RCR Wireless
that he fails to "see x86
architecture displacing ARM in mobile devices, including tablets." He believes ARM is too entrenched in the mobile market, and Intel is too late to the game for the chip maker to make a splash in the mobile space.
Such debate, then, begs the question of why Intel thinks it should be competing in unknown markets, rather than focusing on delivering the best mobile processor it can muster.
Intel, which continues to solidify its dominant spot in the maturing PC market, announced last week that it's launching an educational tablet PC with
Toshiba
in Japan. It's also working on a black box to be placed in cars to deliver more data on why a crash occurred, which could profit the company if the currently-proposed auto safety legislation passes in Congress.
Intel's decision to offer products in those markets is rather perplexing. Intel is a chip company. Why it would want to spend time and cash in other areas when it has more pressing issues is anyone's guess. But it's also possible that the chipmaker realizes how tenuous its position is in the mobile market and wants to profit off another burgeoning space before it gets left behind as it did with smartphones.
One thing is for certain: By focusing some of its efforts in unrelated markets, Intel could start worrying investors that want it to deliver the best mobile chip.
--Written by Don Reisinger in New York
Don Reisinger has been writing columns and blogs about the technology and video game industries for years. His work appears in some of the tech industry?s biggest publications, as well as in the
Los Angeles Times
, where he blogs about social networking. Follow Reisinger on Twitter @donreisinger.